About Bask
Bask is the moniker of one, Ales Bask Hostomsky, who along with his parents emigrated from Czechoslovakia to Florida and began to soak up America's popular iconic imagery along with the sun.
Read More

About 1AM GALLERY San Francisco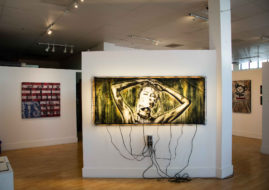 1AM, short for First Amendment, represents the freedom of speech through our urban art exhibitions, public murals, and experiences. Our mission is to progress the graffiti and street art culture by...
Read More