About Erin M. Riley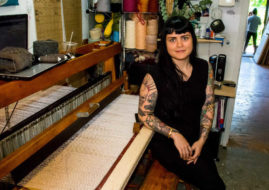 Erin M. Riley is a tapestry weaver living and working in Brooklyn, NY. Her tapestries, woven from a Macomber floor loom with hand dyed wool yarn, are a series of pieces inspired by the images produced by the internet generation.
Read More

About HASHIMOTO CONTEMPORARY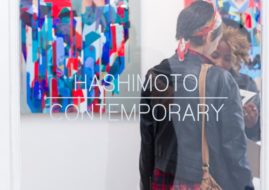 Hours of Operation: Tuesday through Saturday, noon to 6pm hashimotocontemporary@gmail.com +1 (415) 655-9265 Director: Ken Harman Assistant Director: Kate Franklin Registrar: Peter Adamyan...
Read More