About Greg Gossel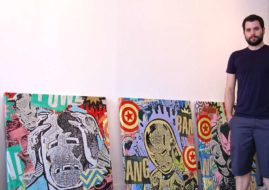 Greg Gossel is an American artist, whose work employs a variety of pop culture subject matter including pulp novels, romance comics, and politics.
Read More

About VERTICAL GALLERY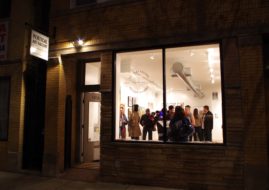 Vertical Gallery is committed to exhibiting and promoting urban, contemporary and street art. Established in 2013 in Chicago's Ukrainian Village neighborhood, the gallery focuses on work influenced...
Read More