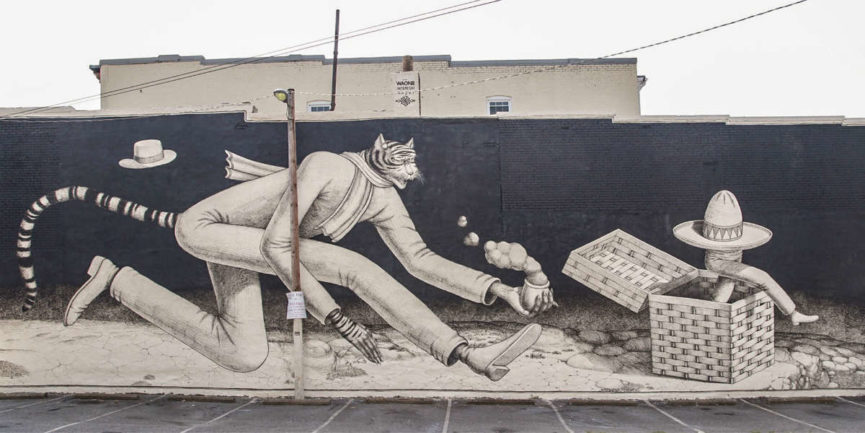 Richmond, VA, United States
What is your life goal?
Philosophical thoughts about the nature of human consciousness took a form in the latest work of Waone Interesni Kazki, a black and white mural named Chasing the tiger, made as a part of Richmond mural project. All human beings are chasing for some goals during entire life, but not all of them do it in a ravenous way, suppressing others. The figure of running tiger represents human being with ravenous personality mental configuration and the box with someone in the hat means someone`s ephemeral goal, which produces another goal for chasing.