1 54 New York 2019 - Discover the Very Best of Contemporary African Art
With annual editions in London, New York and Marrakech, 1-54 Contemporary African Art Fair is the leading international art fair dedicated to contemporary art from Africa and its diaspora. Founded in 2013 by Touria El Glaoui, it draws reference to the fifty-four countries that constitute the African continent. Over time, it has evolved into a sustainable and dynamic platform that is engaged in contemporary dialogue and exchange.
Returning for its fifth edition in New York this May, the fair will present an exciting and dynamic program which will chart the breadth and depth of contemporary art practices from Africa and the diaspora. It will bring together 24 international galleries dedicated to supporting and promoting African art and artists as well as a robust lineup of special projects which will highlight an incredibly diverse mix of projects and partnerships. The fair will also be accompanied by 1-54 FORUM, the fair's acclaimed series of talks and events.
This year, the fair moves to a new Manhattan venue, located only a few steps away from the Whitney Museum, High Line and Hudson River Park. As Touria El Glaoui explains, the move "responds to the desires of both our galleries and our visitors and will greatly expand the opportunities for audiences to discover the very best contemporary African art in the heart of Manhattan."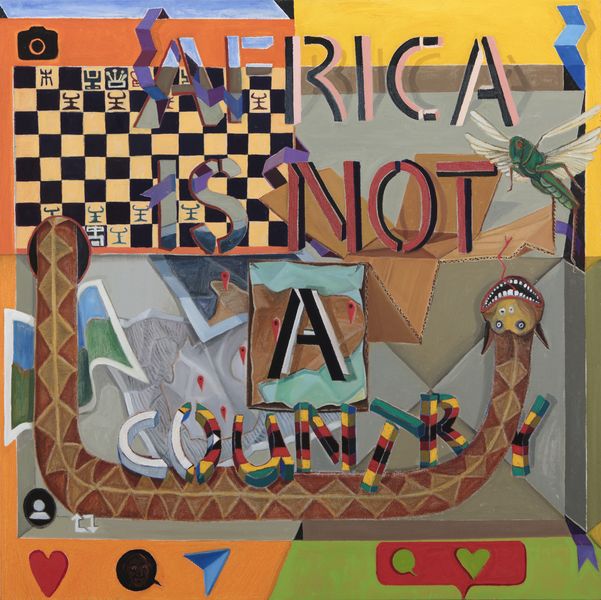 1-54 New York 2019 Exhibitors
The 2019 edition of 1-54 will present 24 galleries coming from Belgium, Côte d'Ivoire, Egypt, Ethiopia, France, Ghana, Kenya, Martinique, Morocco, Nigeria, Portugal, Senegal, South Africa, Turkey, the United Kingdom and the United States, collectively exhibiting the work of more than 71 artists. In addition to returning exhibitors, the fair welcomes twelve new galleries and four solo exhibitions. The impressive roster of African and African diaspora artists will include internationally renowned figures such as Malick Sidibé and Rashaad Newsome as well as such rising stars as Nirit Takele and Devan Shimoyama.
Be sure to check out booths by 50 Golborne from London, supporting and promoting some of the best projects and productions developed by international visual artists, designers and makers; Addis Fine Art from Addis Ababa, focusing on highlighting modern and contemporary fine art from the Horn of Africa region and its diasporas; Galerie Cécile Fakhoury from Abidjan, providing a new take on the creativity and outstanding artistic diversity in West Africa; October Gallery from London, promoting the Transvangarde, the very best in contemporary art from around the planet; Ubuntu Art Gallery from Cairo, specializing in contemporary Egyptian artworks and secondary market modern Egyptian art.
The List of Exhibitors
Galleries
50 Golborne (London, United Kingdom) 
Addis Fine Art (Addis Ababa, Ethiopia) 
AFRONOVA GALLERY (Johannesburg, South Africa) 
Barnard Gallery (Cape Town, South Africa) 
Circle Art Gallery (Nairobi, Kenya) 
Danziger Gallery (New York, United States) 
De Buck Gallery (New York, United States/ Antwerp, Belgium/ Saint Paul de Vence, France) 
Espace d'art contemporain 14n 61w (Fort-de-France, Martinique) 
Galerie Anne de Villepoix (Paris, France) 
Galerie Cécile Fakhoury (Abidjan, Cote d'Ivoire / Dakar, Senegal) 
Gallery 1957 (Accra, Ghana) 
Jack Bell Gallery (London, United Kingdom) 
James Cohan (New York, United States) 
L'Agence à Paris (Paris, France) 
Loft Art Gallery (Casablanca, Morocco) 
MAGNIN-A (Paris, France) 
October Gallery (London, United Kingdom) 
Perve Galeria (Lisbon, Portugal) 
Retro Africa (Abuja, Nigeria) 
Richard Tattinger Gallery (New York, United States) 
Sulger-Buel Gallery (London, United Kingdom) 
The Pill Contemporary (Istanbul, Turkey) 
Ubuntu Art Gallery (Cairo, Egypt) 
Yossi Milo Gallery (New York, United States) 
Artists
Hayam AbdelBaky (Egypt) 
Tyna Adebowale (Nigeria) 
Aboudia (Côte d'Ivoire) 
Derrick Adams (United States) 
Laeïla Adjovi (Benin) 
Sahar AlAmir (Egypt) 
Malala Andrianavidrazana (Madagascar) 
Ranti Bam (Nigeria) 
Raphaël Barontini (France) 
Nathalie Boutté (France) 
Dallila Dalléas Bouzar (Algeria) 
Robert Charlotte (Martinique) 
Joana Choumali (Côte d'Ivoire) 
Soly Cissé (Senegal) 
Jean Ulrick Désert (Haiti) 
Aliou Diack (Senegal) 
Omar Victor Diop (Senegal) 
Godfried Donkor (Ghana) 
Slimen El Kamel (Tunisia) 
Mutaz Elemam (Sudan) 
Modupeola Fadugba (Togo) 
Beya Gille Gacha (Cameroon) 
Ómò Oba Adetomiwa A. Gbadebo (Nigeria) 
François-Xavier Gbré (France) 
Frances Goodman (South Africa) 
Eric van Hove (Algeria) 
Pieter Hugo (South Africa) 
Eddy Kamuanga Ilunga (Democratic Republic of Congo) 
Seydou Keita (Mali) 
Lebonhang Kgnaye (South Africa) 
Phumzile Khanyile (South Africa) 
Lawrence Lemaoana (South Africa) 
John Liebenberg (South Africa) 
Franck Lundangi (Angola) 
Seydou Keíta (Mali) 
Bodys Isek Kingelez (Democratic Republic of Congo) 
Jean David Knot (Cameroon) 
Jems Koko-Bi (Côte d'Ivoire) 
Ferdinand Kokou Makouvia (Togo) 
Siwa Mbogoza (South Africa) 
Marie-Claire Messouma Manlanbien (France) 
Senzeni Marasela (South Africa) 
Jorge Mayet (Cuba) 
Thameur Mejri (Tunisia) 
Kyle Meyer (United States) 
Richard Mudariki (South Africa) 
Henry Mzili Mujunga (Uganda) 
Rashaad Newsome (United States) 
Boris Nzebo (Cameroon) 
Wura-Natasha Ogunji (Nigeria) 
J.D. 'Okhai Ojeikere (Nigeria) 
Adjani Okpu-Egbe (Cameroon) 
Adjaratou Ouedraogo (Burkina Faso) 
Alexis Peskine (France) 
Marielle Plaisir (France) 
Cameron Platter (South Africa) 
Tajh Rust (United States) 
Cheri Samba (Democratic Republic of Congo) 
Sory Sanlé (Burkina Faso) 
Ernesto Shikhani (Mozambique) 
Devan Shimoyama (United States) 
Kura Shumali (Democratic Republic of Congo) 
Malick Sidibé (Mali) 
Elias Sime (Ethiopia) 
Yoan Sorin (France) 
Nirit Takele (Ethiopia) 
Henri Abraham Univers (France) 
LR Vandy (United Kingdom) 
Zinkpè (Benin) 
Special Projects
This year, the fair will present a lineup of extremely timely special projects, bringing a fresh perspective on art and culture from Africa and its diaspora.
The not-for-profit foundation Aperture will present the new publication Kwame Brathwaite: Black is Beautiful but also releases by Hank Willis Thomas, Deana Lawson, Zanele Muholi and Mickalene Thomas, as well as select photobook classics, children's books, and essay compilations. By subscribing to the award-winning Aperture Magazine, the audience will have an opportunity to collect limited-editions from artists such as Malala Andrialavidrazana, Kwame Brathwaite, Durimel, LaToya Ruby Frazier, Eric Gyamfi, Tebogo "Harness" Hamese, Deana Lawson, Tyler Mitchell, Musa N. Nxumalo, Hank Willis Thomas, and more.
The audience will also have an opportunity to see a solo exhibition by Paul Kodjo presented by Happening Africa. Titled Abidjan in the 1970s; Paul Kodjo photographs the African Miracle, the exhibition will feature works which capture the societal context of the economic boom of the early post-independence years, while echoing the shifting social and familial dynamics as well as the renewal of the urban landscape shaped by modernist design and architecture.
The Pioneer Works Studio Residency Program will present an installation by Ezra Wube, a mixed media artist born in Ethiopia and based in Brooklyn. The artist is known for exploring ideas of belonging in displacement and emplacement, the notion of past and present, the constant changing of place, and the dialogical tensions between "here" and "there".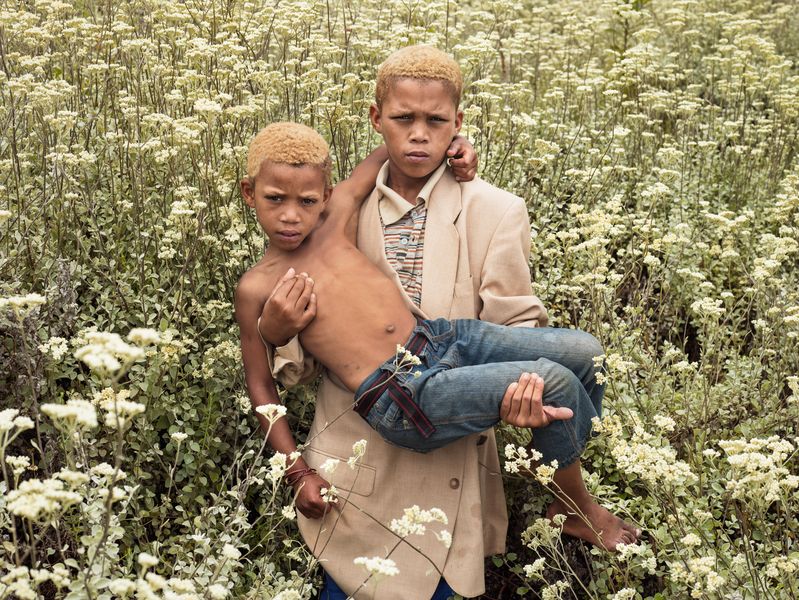 1-54 Forum
The fair's program of talks, screenings, and performances exploring convergences across artistic and cultural production, critical thinking, and ideas, 1-54 FORUM New York 2019 will be curated by Black Chalk and Co., an artist collective founded by Zimbabwean artists Nontsikelelo Mutiti and Tinashe Mushakavanhu. The title of the program will be Why Don't You Carve Other Animals, referencing a short story collection by Yvonne Vera where she appropriates, inverts and challenges dominant means of representation and colonial ideologies. She also tackles the hierarchies that have become institutionalized in the art world, taking a position to celebrate and elevate everyday experiences and forms. 1-54 FORUM will draw on the literary and the visual and the dynamism of the intersection of these practices to understand and make visible black realities and imaginaries.
The Location of 1-54 New York 2019
Practical Information
1-54 Contemporary African Art Fair New York will take place at Industria in Manhattan from May 3rd until May 5th, 2019. The Press Preview will take place on May 2nd, from 9 a.m. to 12 p.m., the Private Viewing will take place between 1 a.m. to 6 p.m., while the vernissage will take place between 6 and 9 p.m.
The doors of the fair will be open to the public from 11 a.m. to 8 p.m. on Friday and Saturday and from 11 a.m. to 6 p.m. on Sunday.
The price of the day ticket will be $20, while the price of the concession day ticket will be $10.
For more information, visit the official website of the fair.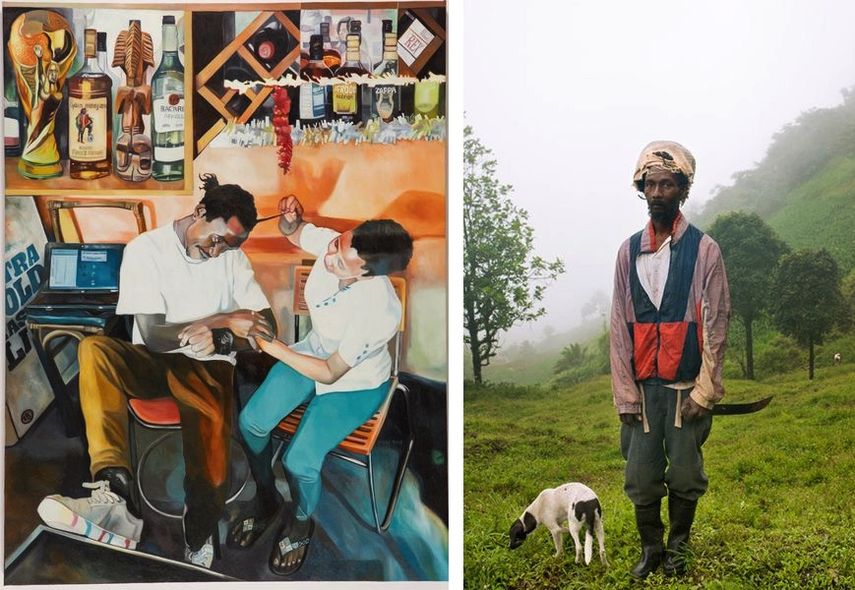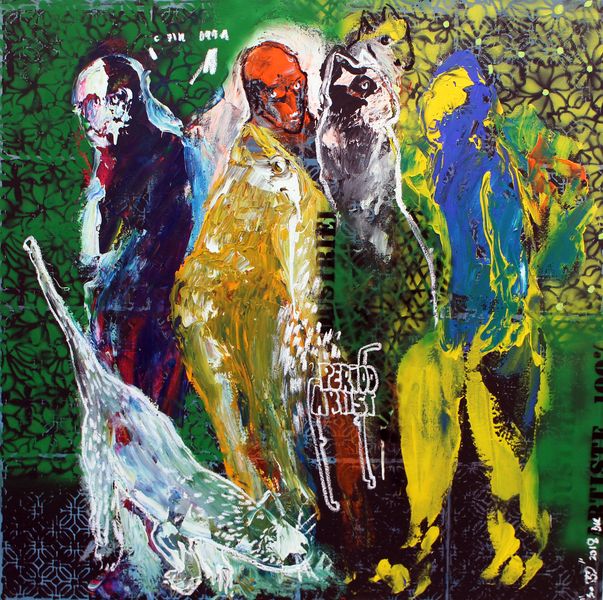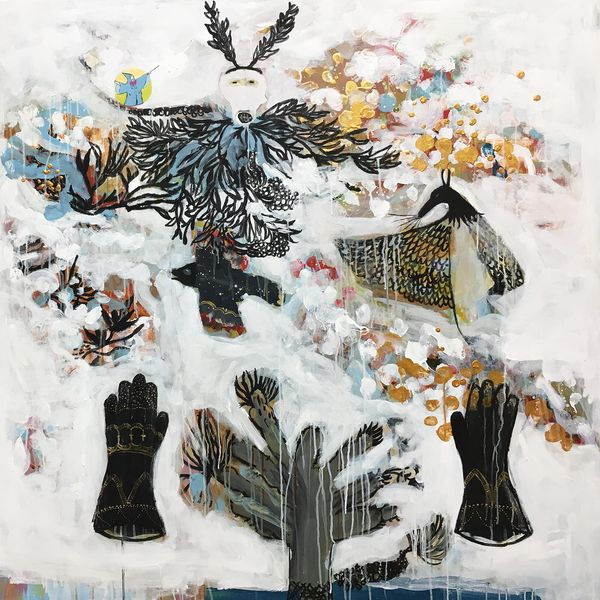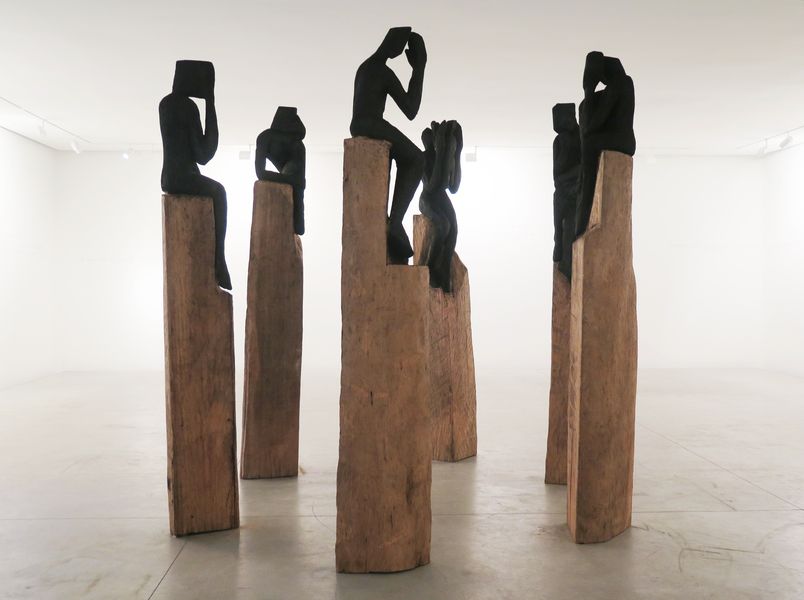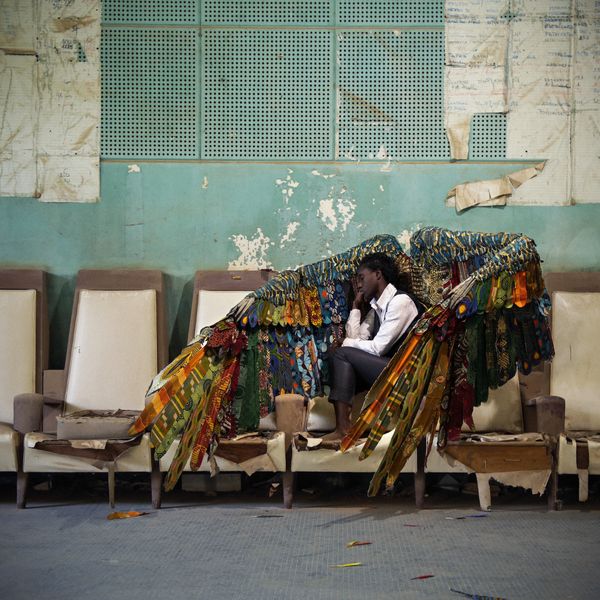 Featured images: 1-54 New York © Katrina Sorrentino. All images courtesy 1 54.