106 Bayard Brooklyn
106 Bayard is an art project designed to celebrate Graffiti. Its mission is to visually transform a 275 square meters building at 106 Bayard Street in Williamsburg, Brooklyn by a select group of master artists. The organizer and sponsor of the project is Cirkers Fine Art Storage & Logistics, a leader in the storage of fine art and also a tenant of 106 Bayard St. Curators are contemporary keepers of NYC pop culture and hosts of East Village Radio's Forty Deuce, Gee Dajani and Keene Carse. Their passion for the art, music and styles that shape the cityscape includes deep respect for and relationships with both legendary and emerging graffiti artists from around the globe.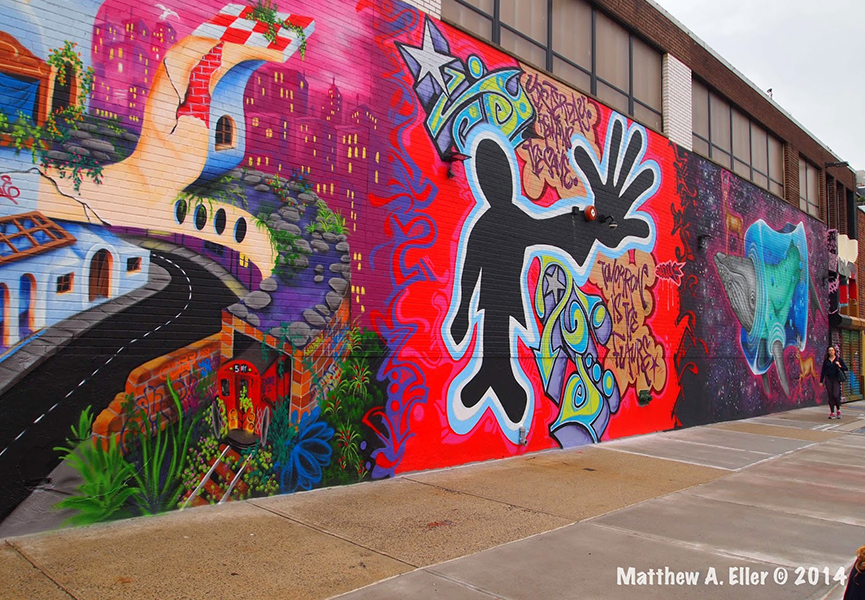 Past, Present and Future
Each year, 106 Bayard will reflect a new theme to represent Graffiti's past, present and future. 2014 is the project's inaugural year and the artists have been charged to channel a classic Graf-era: The iconic 70s/80s NYC Subway and Wall movement. This year's selected group of artists included Futura, Lady Pink, Dr. Revolt, Part One, and more.  Students from the neighborhood's Williamsburg Charter High School also "made their mark" on the massive mural. What's more, Cirkers Fine Art Storage & Logistics will contribute yearly to the school's scholarship fund. An inaugural unveiling of the walls at 106 Bayard happened on May 10.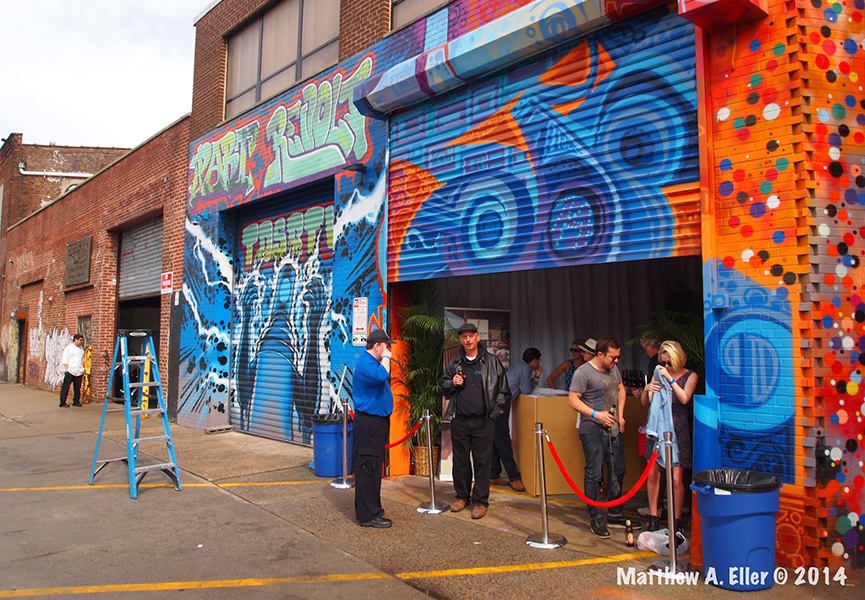 Iconic Landmark
"Cirkers celebrates all art forms and 106 Bayard gives us an opportunity to support and encourage art for the people," said Cirkers CEO Bryan Gordon. "Graffiti is typically not carefully preserved and is not often bought and sold in the art world. Fine artists select the medium to enhance urban landscapes and to boldly communicate particular points of view. We hope that 106 Bayard becomes an iconic landmark in Brooklyn and a permanent home for the sometimes transitory art form."
There's talk that a sister project is being planned in Napa Valley, CA later this year. Stay tuned. We'll keep you posted.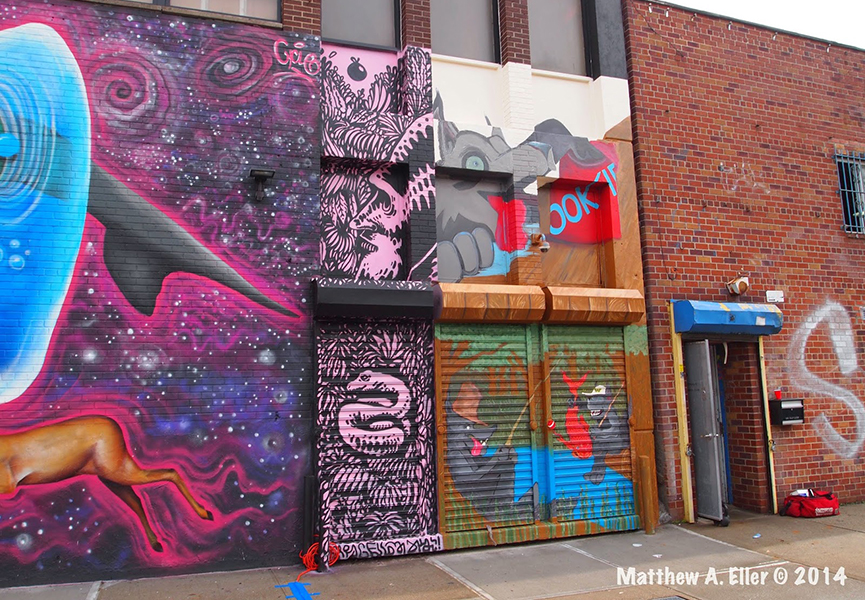 Follow These Galleries
Marseille, France

Shanghai, China

Paris, France