3 Positions of Scuplture at Galerie Burster
Galerie Burster in Berlin will host 3 Positions of Sculpture, an interesting exhibition that opens up a dialogue about 3 different positions of contemporary sculpture. There will also be a performance at the opening. 3 Positions of Sculpture features works of three artists – Johan Lorbeer, Markus F. Strieder, Petra Deta Weidemann and each artist's individual positions. The three renowned artists have never been exhibiting together before. Novelty for the Galerie Burster is that this is their first curated exhibition.
3 Positions of Sculpture at Galerie Burster
Sibylle Wagner was given the task of curating the exhibition in Galerie Burster that deals with positions of sculpture. It seems that Wagner decided to put together artists that have entirely distinct standpoints on sculpture in their works. These artists also represent three different positions from far ends of sculptural boundaries. The three artists exhibiting at the Galerie Burster show us the richness and diversity of sculpture today. All three will extend the impression of space by means of changing the position of things making it unexpected. This is primarily case for the works of German artist Johan Lorbeer. Lorbeer's work engages the phenomenon of perception and moves onto the border of image and presentation. His work often baffles viewers because it conflicts with our knowledge and experience of the space. Johan Lorbeer also performs by creating impression that he is floating against the wall thus presenting himself as a work of art. It seems as if the laws of gravity do not apply to Lorbeer's performance which causes feelings of suspense.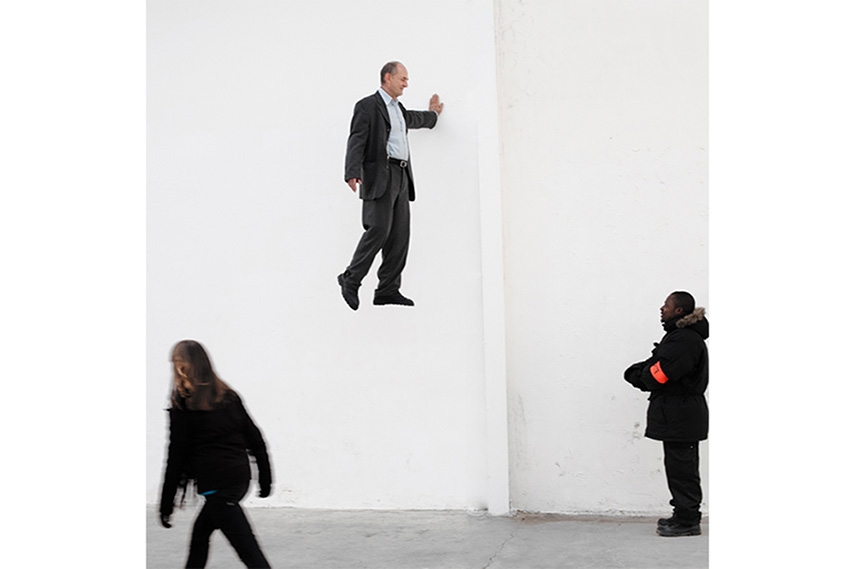 Different Roles of the Space
Other viewpoint that will be presented in 3 Positions of Sculpture is that of Markus F. Strieder, Austrian born artist who fascinates viewers with his monumental steel blocks. Strieder also plays with our perception by making his grandiose blocks appear soft and comfortably resting against each other giving us the sense of effortlessness. However, it is most certainly deceiving for these blocks weigh up to 400 kg! Second glance on Strieder's sculptures and the material of which they are made makes it clear that the blocks must actually be very heavy. Such apparent discrepancy with reality is as confusing to viewers as Lorbeer's gravity defiance must be. And the youngest of the trio exhibiting at Galerie Burster is female artist Petra Deta Weidemann. This German female sculptor works with space in yet another different way. Weidmann's goal is to provoke a new seeing experience for her viewers. Themes of her sculptures are various associations with space, one's own space, living space, etc. Petra Deta Weidmann creates concrete panels and appoints lines as their point of reference. Her concrete panels seem light and playful and much like Lorbeer's and Strieder's works they offers viewers with the certain amount of irony.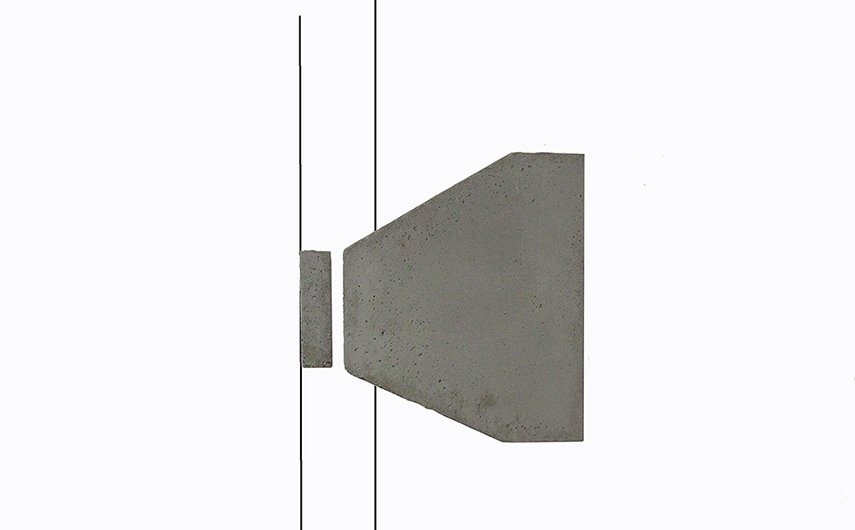 The opening of the 3 Positions of Sculpture at Galerie Burster
Exhibition 3 Positions of Sculpture is quite special for it represents first joint show by these three renowned artists and first curated show for Galerie Burster. The opening will begin with the introduction by Professor of Universal Poetry Bazon Brock followed by the Still Life Performance by Johan Lorbeer – Tarzan/Standbein. With their minimalistic approach all three artists will challenge the foundations of our knowledge of the laws of physics. The unrealistic perspectives they will impose on us will show that nothing is as it appears. Exhibition will be open from April 29th until the 6th of June in Galerie Burster in Berlin. You can also read about  Hubert Kiecol's or Stephan Siebers sculptures.
If you are a fan of sculpture sign up for My Widewalls to keep up with the exciting news.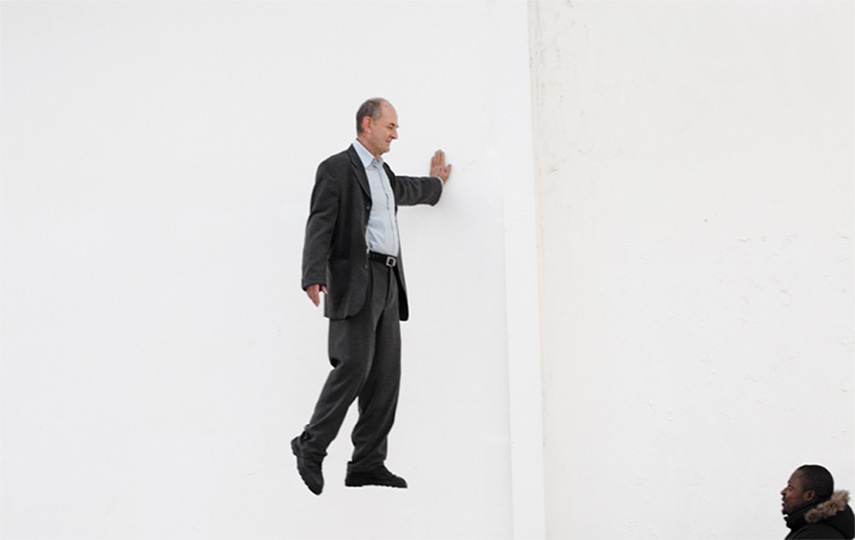 Featured Image: Markus F. Striede – Two heads All Images are Courtesy of the Galerie Burster.