30works goes ART.FAIR Cologne with a Contemporary - Urban Art Booth!
At the 14th edition of ART.FAIR Cologne, one of the spotlights surely is urban contemporary art, with many specializing galleries from Germany and abroad that bring the works of today's most established artists. One of these galleries is the local 30works Galerie, an art space focused on the support and promotion of Street Art and contemporary Pop Art as well. Just recently, they treated us with exhibitions like that of Sander Dekker photography or the stencils by Thomas Baumgartel, and now they are going ART.FAIR Cologne in style, with an exhibition of works by three prominent contemporary art names: Van Ray, Peintre X and Salvador Ginard.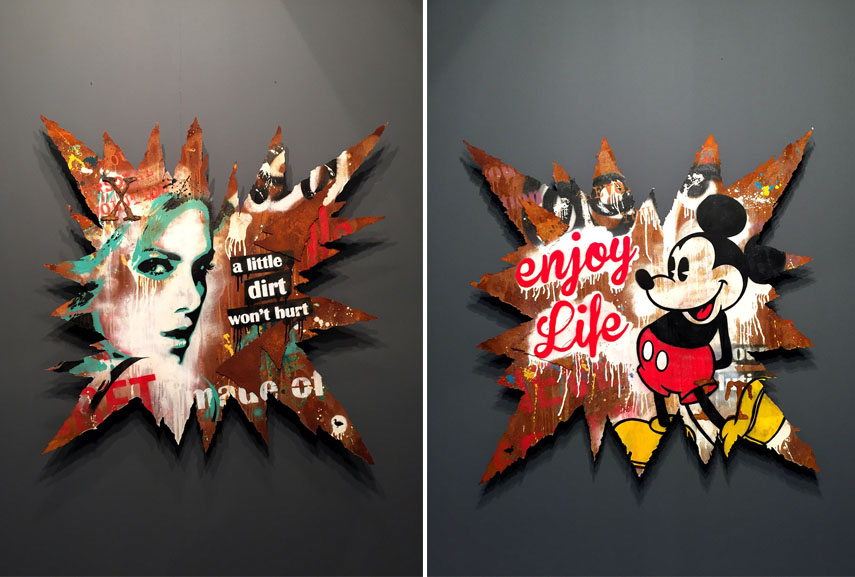 The Wit of Van Ray
As one of the most beloved German street artists, Van Ray is a frequent exhibitor at 30works, and his talent stands to confirm the total of eight exhibition that he's had at the art space so far. In his practice, he uses various stencil techniques on vintage materials, such as rusty boards, which he then signs with his signature symbol – the duck. Van Ray is a prominent voice of protest art who recognized urban art's ability to spread the word to a wide audience and used it to do the same with his own ideas. Today, we works with stencils, paste-ups, sculptures and stickers, cleverly employing Pop art and found objects.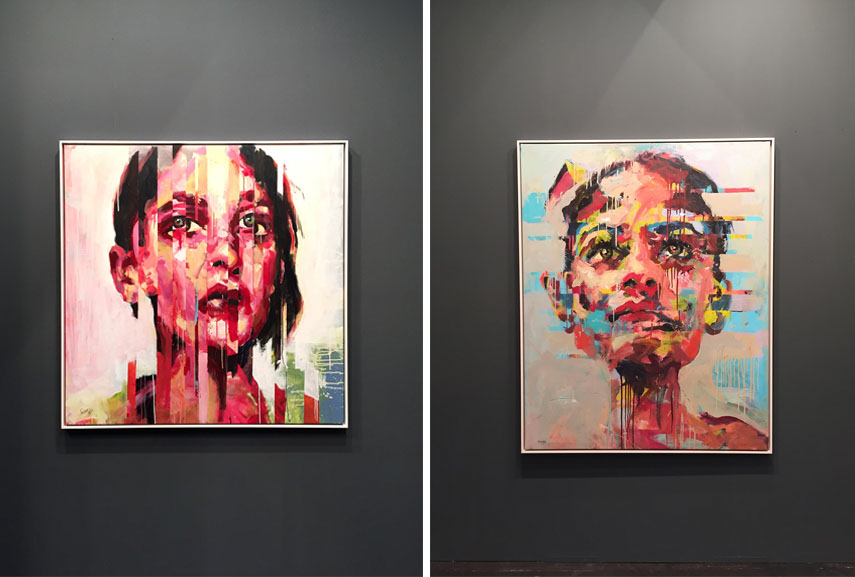 The Portraiture of Salvador Ginard and Peintre X
From Mallorca, Spain, we have a talented individual, an uncut diamond of the genre, Salvador Ginard, who dedicated himself to the field of portraiture. His abstract silhouettes ooze in vibrant colors and deep blacks at the same time, giving life to fragmented faces and curious expressions. On the other hand, there is Peintre X, a mysterious German artist best known for his public interventions which aim to return art to the community which inspired it in the first place. Although we know nothing about this talented individual, his pieces can be found outdoors, in public spaces, in form of small watercolor creations framed and attached to different walls of cities like Munich, Athens, Paris.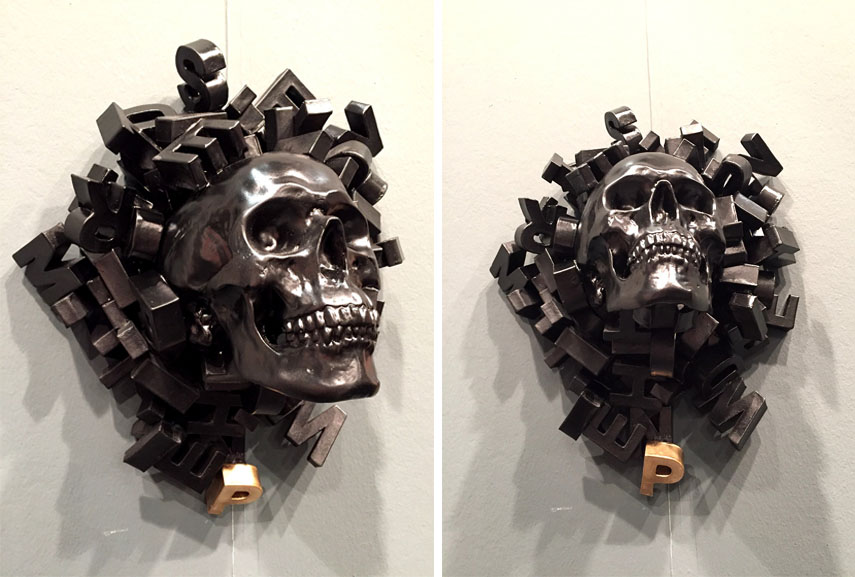 30works at ART.FAIR Cologne
Walking around the ART.FAIR Cologne, the 30works progressive booth cannot go unnoticed. Our own Ana Bambic Kostov stopped by the installation, engaging in conversation with Saskia Rode, who introduced the gallery's program for the event more closely.
"This year's concept highlights the artistic materials as such, like paint and spray-paint, both – very expressive techniques. Two of our artists, Salvador Ginard and Peintre X thrive in the classical genre of portraiture, each enlightening the genre with new angles in a very contemporary way. The faces they paint are very impressive, expressive and colorful, with large brush-strokes, somewhat distorted or even broken" shares Ms. Rode about the two of the represented artists. "On the other hand, we have Van Ray who represents stencil art at its best. His metal works bring in the dust and spirit of the streets and show great craftsmanship as well. The combination of rusty metal and clean surfaces is executed in highly innovative manner. All three artists we are showing this year play with associations, emotions and one's position in the world."
All of the exhibited pieces are very chromatically rich, with the color being one of their strongest expressive features, initially pulling in the viewer towards the canvas.
This is the second time 30works gallery is taking part at the ART.FAIR Cologne. Comparing their experiences from last and this year, Ms. Rode stated that last year was somewhat different. Having shown four artists in 2015, AVone, Jörg Döring, François Coorens and Van Ray, who is here again for the second time.
"Last year was somewhat – a storytelling. We had great representatives of the genre pop art, street art and graffiti with large paintings, who told us a lot of stories. This year, it's more about the essence of a painting. The focus is on the mouth, the eyes, the color, the detail, the rust and dust and the neon lights." With every work generating a strong first impression, the artworks curated by 30works for the ART.FAIR Cologne definitely create the space of experience where the visitor is fully and entirely engaged in the viewing experience.
About the future plans, Saskia announced their plans for November, when 30works is opening a group exhibition on Friday, the 4th, called "Sixpack" with a complex selection of artists and expressions. Afterwards, we have a Van Ray solo exhibition to look forward to.
Be sure to check out 30works booth featuring the works of Van Ray, Salvador Ginard and Painter X at Koelnmesse Halle 1, stand J13, until October 30th, 2016!
All images courtesy 30works.
Follow These Galleries
Cologne, Germany

Munich, Germany