A Circle Unbroken at No Romance
All things began in order, so shall they end, and so shall they begin again, said Sir Thomas Browne somewhere around 1657. If we take something so chaotic and complex as life, and try to observe it simply as a circular and ongoing process, we get to the premise of Pablo Power's upcoming exhibition in TriBeCa at No Romance Galleries in New York. In A Circle Unbroken: Tributes In Pattern, the Maryland born artist explores the delicate, exciting and peculiar relationships people have for patterns and their use throughout numerous facets of art, nature, history and everyday life (for similar topic, read about the upcoming exhibition Potential in the Ordinary). By examining these patterns and life cycles, Power focuses on another repeating story – the artist's celebration of the long-lasting collaborative history with the gallery that goes back to 1999. By presenting a completely new body of work consisting of sculptural pieces, panels, surfaces and ready-mades found in the urban environment (to read about Duchamp's Readymades, click here), Power tries to implement one universal message – learn from history and pay it a tribute.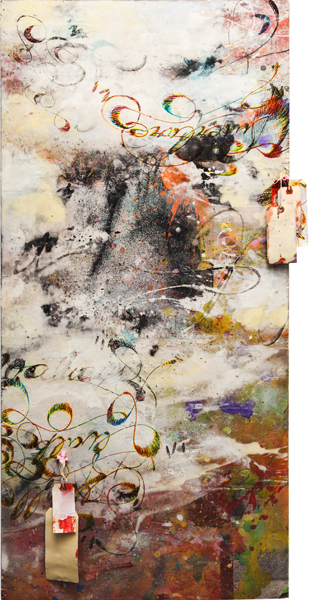 Exhibition And A Book
Besides the latest artworks, A Circle Unbroken: Tributes In Pattern's opening reception coincides with Power's anticipated book Manifold Machinations: Tribute Refined, slated for publication by No Romance Galleries. The edition also focuses on history motifs, as well as portraits of obsession, betrayal, and the manifold mechanisms of retracing and refining. Throughout the book, Power traces the roots of his own obsessive nature, as well as preoccupations with the obsessions of others, as a crucial source of inspiration behind his work. Addressing the cyclical notion of pattern, repetition, and cycles, Power has long found inspiration in the natural feedback of his own surroundings, New York City (to read about Nick Walker's NYC inspired exhibition, click here), but evolved this particular body of work after researching various notions of self-reflexivity and circular dynamics as they have been presented throughout a variety of cyclic obsessive histories and practices, worldwide.
On View in February
The value of Power's work is his gift to compress histories and themes of recurrence through the medium of his art pieces. Created with an intention to give a whole new limitless view of time and a cyclical view of a life, the show also reflects on artist's personal life and history that goes back to his formative years spent in Miami, experimenting with a myriad of offerings to the street. Beginning with only scissors, Scotch tape, and a photocopier, Power waged a disinformation campaign on Miami beach's telephone and light poles, in which he would cut up and reassemble live music fliers, taking a band's name from one flyer and mixing it up with the event from another, and the time and date from others. Experiencing the confused reactions from these interventions by the viewers, the artist began to appreciate the impact that art has when given up for public interpretation, which eventually led him to many successful collaborations and now, to the brand new series of work. A Circle Unbroken: Tributes In Pattern opens Friday, February 20 in TriBeCa at No Romance Galleries, Broadway, and will stay on view until February 26, 2015.
For more exclusive information on contemporary and street art, sign up for My Widewalls today!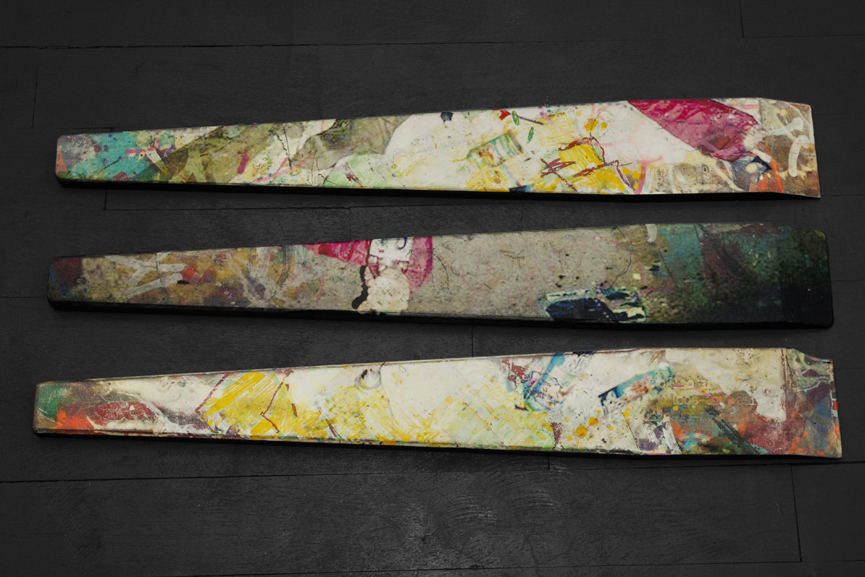 All images for illustrative purposes only.
[mc4wp_form]