A Second of Christopher Derek Bruno
The artistic path of American artist Christopher Derek Bruno began in the late 90s, where he was, as a kid on the streets, introduced to graffiti. In 2003 he got interested in industrial design and went to college to study it. Having always enjoyed the act of making and the challenges of problem solving, this served as a really good base for a lot of exploration. Looking for professional challenges, he moved to Portland, and then Brooklyn where he was designing sustainable furniture until the economical crash of 2008 that decimated the industry. He moved again, this time to Seattle, where he got back to the building industry by making objects for residential and commercial spaces, using every free time to prototype designs. At the same time he starts getting into the fabrication of non-function based objects as a reaction to the unbalanced and unstable market that is furniture in the US. After an invitation to exhibit at Flatcolor Gallery in Seattle he started thinking more towards his professional opportunities in this type of art expression. This August 7, Bruno is making his comeback to Flatcolor Gallery with a solo exhibition 'A SECOND' of his new works.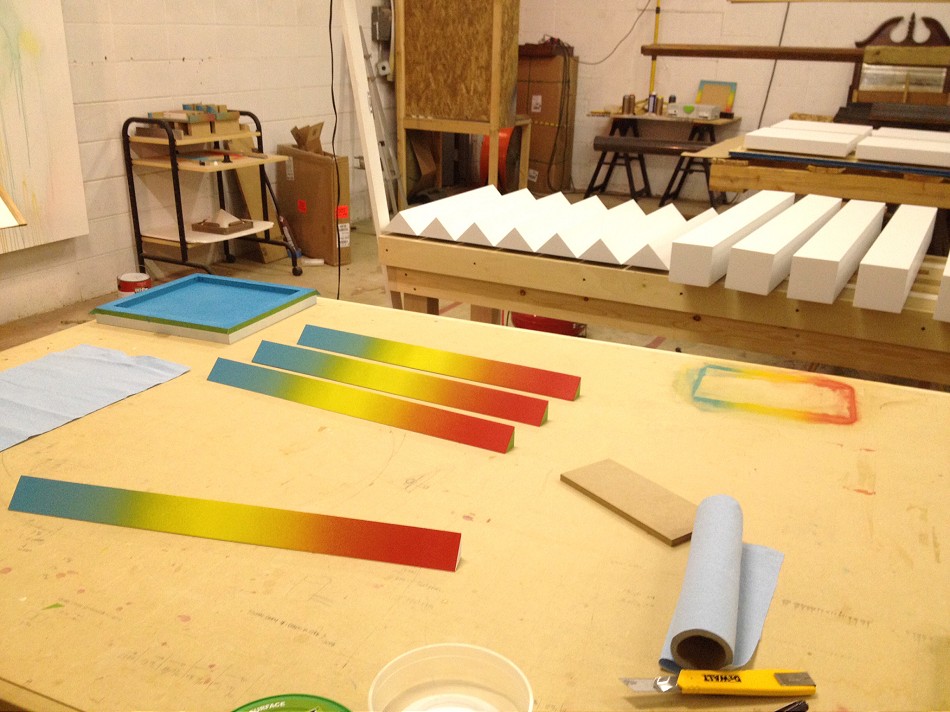 Color, Shape And Form
For the past two years, Christopher Derek Bruno has been studying color, shape and form to better understand both the dimensional and rational means in which our eyes turn stimuli into a descriptive image of our immediate surroundings. "This exploration has raised my awareness of the way our perception of a subject develops over brief slices of time, specifically the impact that each passing moment has on the fidelity of our greater visual comprehension. A SECOND is comprised of works that serve as a benchmark for this continuing investigation."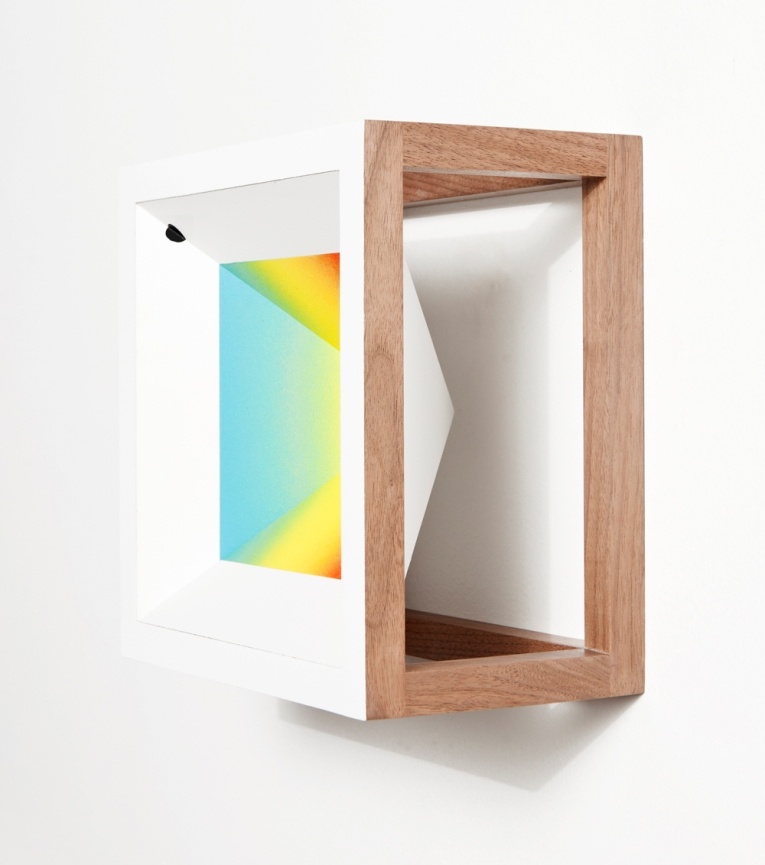 'A Second'
After shifting his interest to creating sculpture-based imagery, Bruno is introducing us with some new concepts as well as further developing some familiar ones seen in his previous shows. Using minimal color and simple shapes, his works are almost impossible to capture on still image. This is where the observer steps into the picture. The viewer has a great importance in the exhibition, since the meaning and comprehension of the work is now in his hands. For this particular show, the artist was influenced by the fact that one's perception of reality develops over a brief slice of time. This particular aspect can be very deceiving with his work, because its appearance is changing as the observer is moving around and seeing it from different angles. In a way, 'A Second' could be seen as Bruno's call to putting more effort into looking at the world around us and creating an idea about what we see.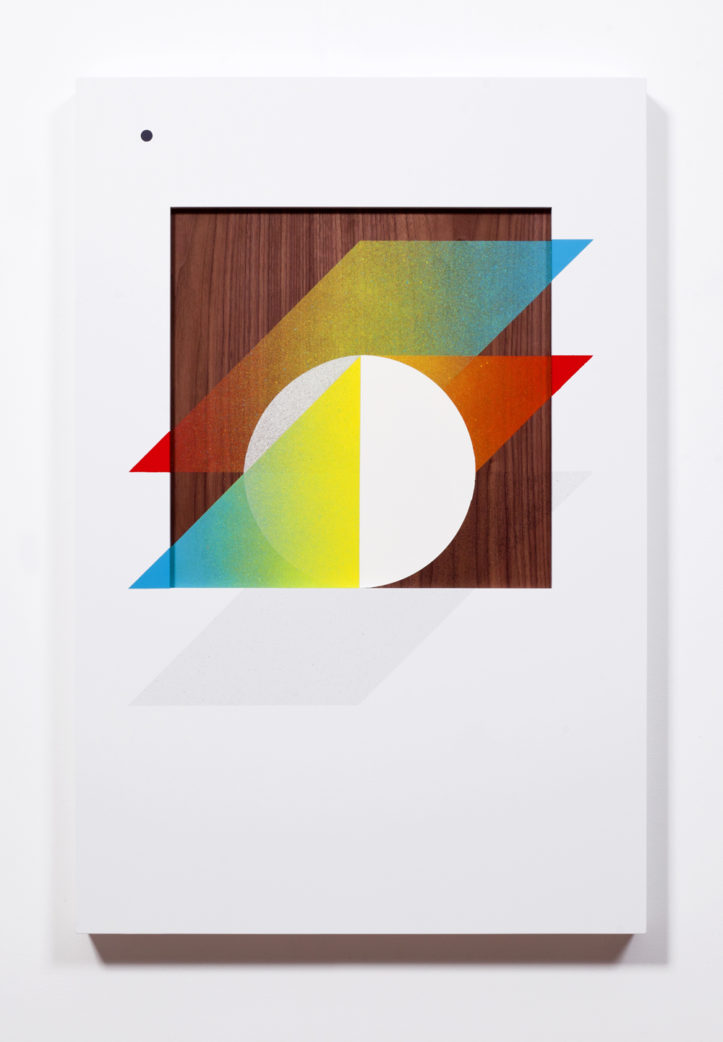 Exhibiting Worldwide
His work has been exhibited in the US at Flatcolor Gallery, White Walls Gallery (San Francisco), Breeze Block (Portland), Mason Murer Fine Art (Atlanta), Soze Gallery (Los Angeles) and as part of Art Basel Miami that we covered in December, as well as the Living Walls Project (Atlanta). Internationally his work has been shown in London and Berlin as well as site specific installations in Italy, the Netherlands, and Germany.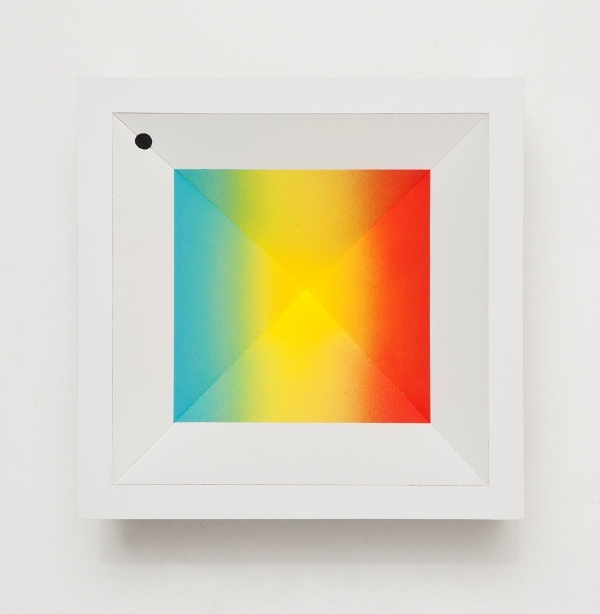 [mc4wp_form]