Subverting the Censorship of Male Nude Photography, Abigail Ekue Brings Bare Men to a Pop-Up Show
"Through my photography, I address positive body image, sexuality and the beautiful nuances of everyday life" – this is how Abigail Ekue, a photographer based in New York, describes her professional endeavor. The upcoming exhibition at The Living Gallery will demonstrate these intents in a direct way, referring to the very core of the taboo. The artist suggests a new way of looking at Bare Men. The beauty of everyday life is often undermined by the unnatural standards, which tend to distort our perception of beauty and to uniform the way we look at human body. Something, apparently, got lost in translation, and we are now considering the naked male body to be ugly, especially when in its raw, natural form.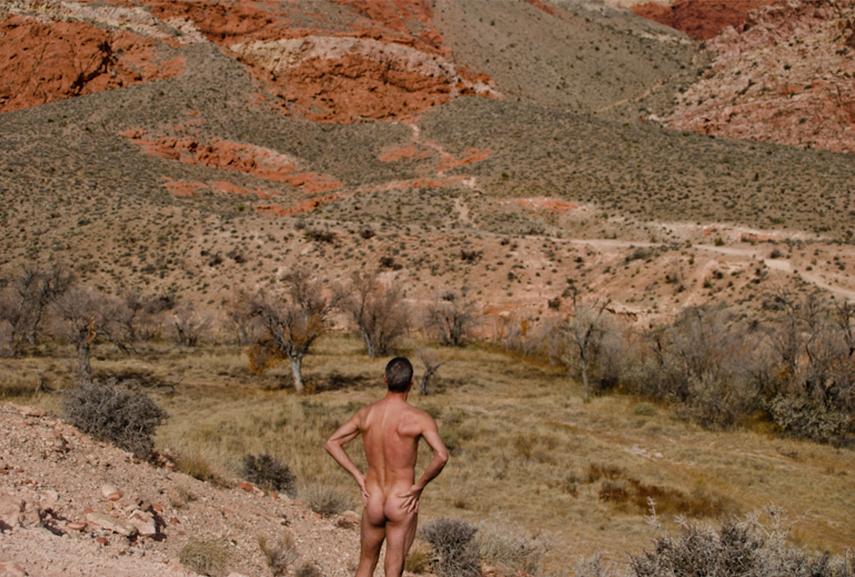 Vulnerability in Men
Why does the full-frontal nudity make us feel uncomfortable? Was it always this way? Ekue's photographs do not only show naked human flesh, with no story behind. They depict men, real people, in moments of joy, anxiety, sorrow, ecstasy. A man is finally stripped down, not only as a figure, but also as a social creature, who has the right to be vulnerable, sensual, and ultimately naked, in every sense of the word. The photographs are taken from the most rare angles, depicting both the body and the soul, challenging the notion of supposed "ugliness" while questioning the meaning and the underestimated value of honesty today.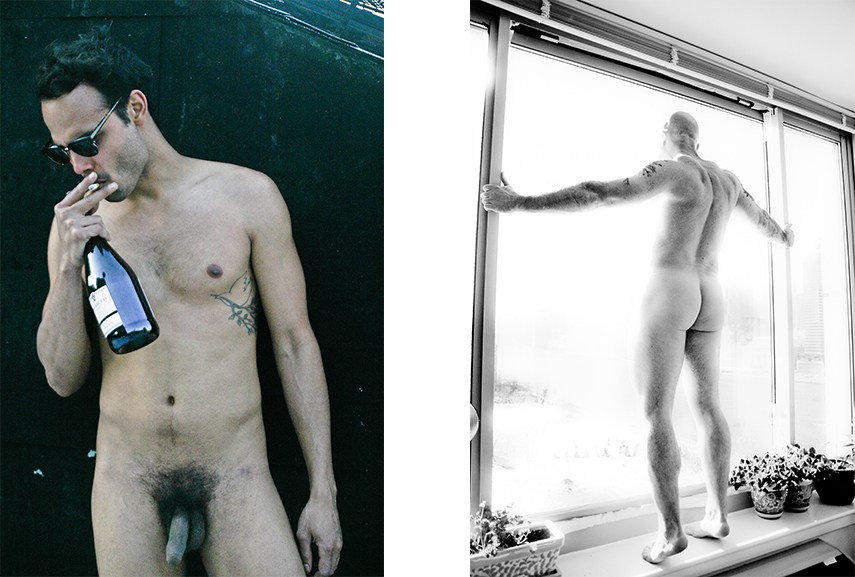 Switching Roles
Certainly, one of the most interesting aspects of this series is that the photographer is a woman. It is no secret that things often happen the other way around, and that men are usually the ones who expose the feminine soft side. Through the Bare Men series, Abigail Ekue puts our senses and our reason to a test, showing how men could be the ones exposed, as well: "The question of why I would want to take photos of naked men is tainted by the idea that naked men are ugly and women have no interest or gain no pleasure from seeing men in the nude. Wrong." Ekue also reflects on the fact that male body was, indeed, depicted earlier, through history and recently in photography, but never in an honest form. She approaches this matter with forthrightness and openness, just like she does in her photography, and says that she considers this series to be an answer to the "stoic nude photography of men who apparently didn't have penises and the male nude market that is geared towards gay men".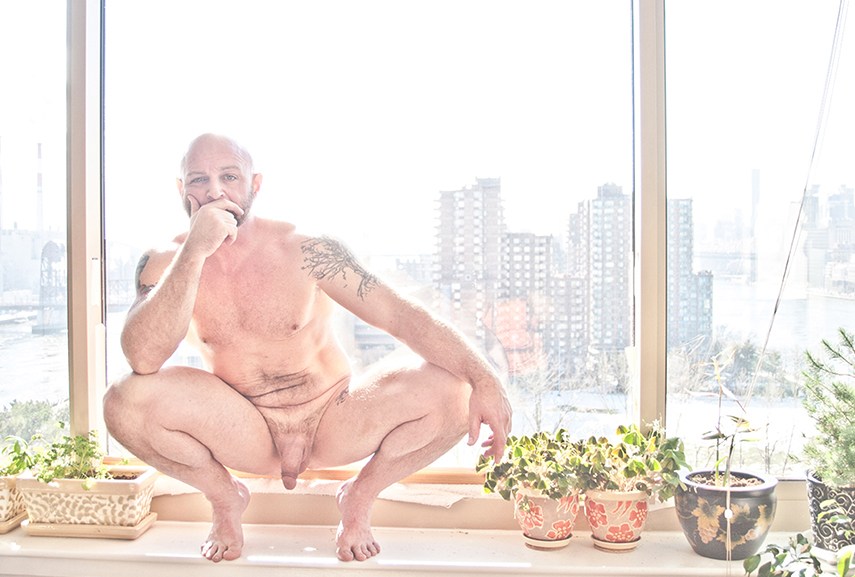 Bare Men by Abigail Ekue – A One-Night Only Exhibition!
The exhibition is conceived as a one-night only event, so we suggest you take this into account. Bare Men will be on view at The Living Gallery in Bushwick, Brooklyn, on Thursday, May 19th 2016, from 6 to 9 PM. A photo-book of Bare Men will come out in September, and it will contain around 500 photographs, in color and black and white. Prints at the pop-up exhibit will range from $30 to $60 USD.
Featured images: Abigail Ekue – Red Rock; Abigail Ekue – Afternoon Siesta, 2014; Abigail Ekue – Bear on a Skin Rug, 2016. All images courtesy of the artist.