Adam Pendleton at Pace London
Pace Gallery and Adam Pendleton worked together on two more occasions: for his first U.K. solo exhibition in 2012 titled I'll Be Your, and last year, Pace Beijing included his video work in the group exhibition We Love Video This Summer, which showed Adam's versatility and comfort while working with different media. The second U.K. solo show at Pace Gallery titled New Work precedes his presentation in the Belgian Pavilion at 56th Venice Biennale.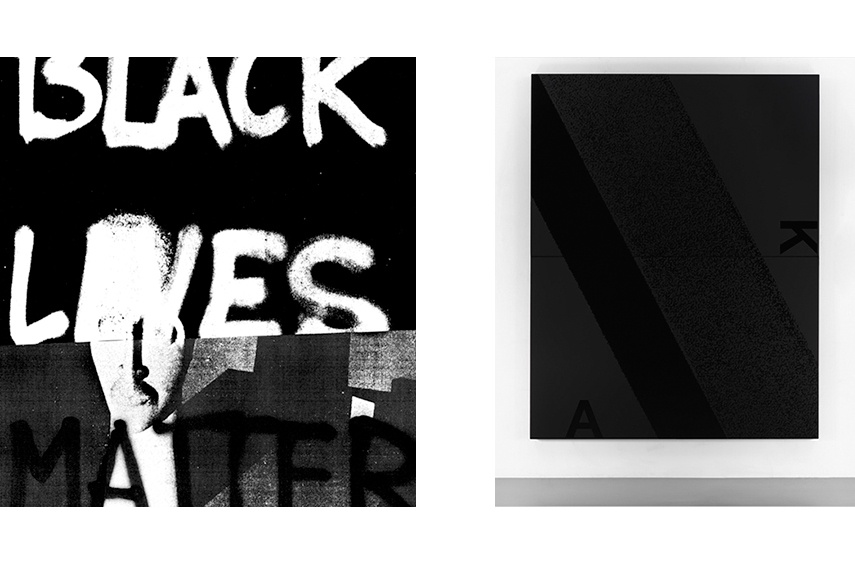 Black Lives Matter
Feeling of comfort in different media allows Adam Pendleton a complete control over his cross-disciplinary practice. He draws his themes and iconography from the experience of the Conceptualism, Dadaism, Minimalism and experimental literature. Engaging with language on a figurative and literal level, he is creating a new recontextualized history through proper images. Adam Pendleton is referring to cultural movements from the 1960's to today which includes mostly the ones from African-American political and social history such as Civil Rights Movement, Black Power and Black Arts Movement. Through the chant Black Lives Matter he is sending a clear message that, even in this century, the idea of equal rights has only been recognized, but not yet accepted. Adam Pendleton is referring to more recent events such as the political riots that bursted out after the highly publicized deaths of African-American citizens in Ferguson, Missouri. Through different series of artworks in this exhibition, Adam is exploring the relations between race, politics and language, while keeping in mind the burden of the history on the present comprehensions of such relations.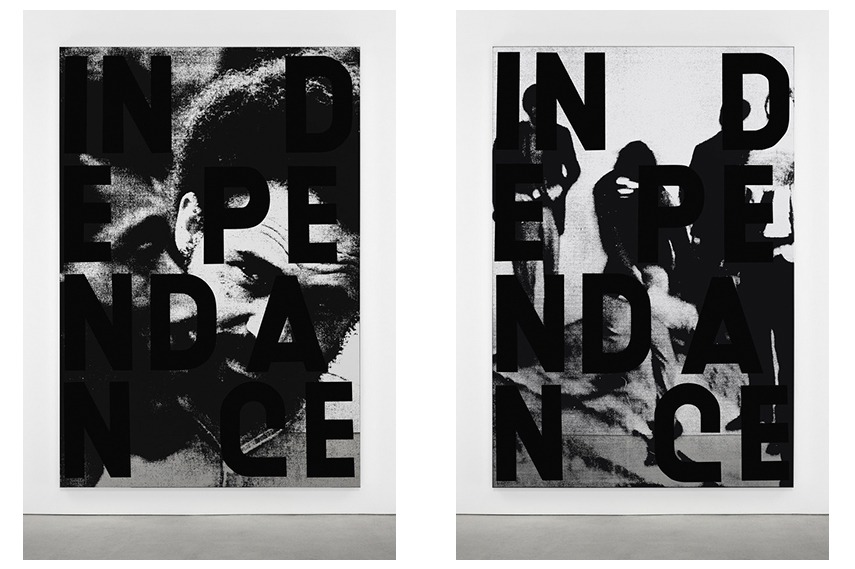 Adam Pendleton's Painting Machine
Adam Pendleton explains his new works as made with a low-tech painting machine, creating a unique surface partly handmade and partly machine-made. The humanly made part of the painting is embodied in the abstract background, leaving the surface for the machine to print a phrase, thus creating a strain between the abstract and apparent forms of representation. The visual language is bolstered with the collage featuring the cropped images of Sol LeWitt's Incomplete Open Cubes (1974), isolating the inscription Black Dada. At Pace London, Adam Pendleton will be also showing the sculptures in the forms of letters, with their mirror-polished steel surface silkscreened with the pages for Black Dada Reader, an anthology edited by the artist, which will be published in spring 2015. In this manner, the paintings from his Black Dada series are brought into the three-dimensional form.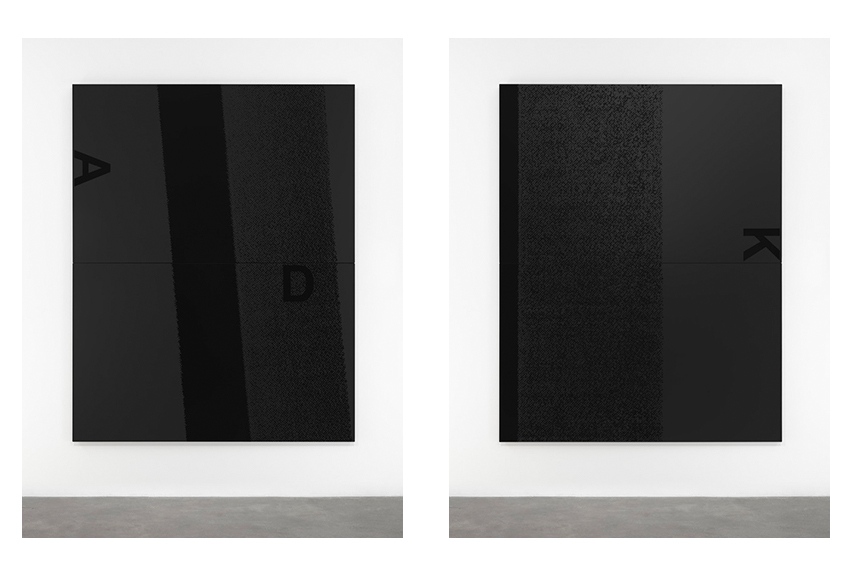 Pace London Hosts Adam Pendleton
Adam Pendleton is a New York based artist whose works can be found in numerous public collections such as Solomon R. Guggenheim Museum in New York, Tate Modern in London and Carnegie Museum of Art in Pittsburgh amongst others. He had significant exhibitions at Palais de Tokyo's  La Triennale in 2012, The Kitchen in New York and Whitechapel Gallery in London.
Pace London invites you to explore the world of Adam Pendleton on one of their London addresses, 6 Burlington Gardens, and it is open to the public Tuesday to Saturday from 10 a.m. to 6 p.m
Opening of the exhibition is on the 16th of April and it will be on display until the 23rd of May 2015.
Be sure not to miss Pace events at their nine worldwide locations by signing up for My Widewalls now!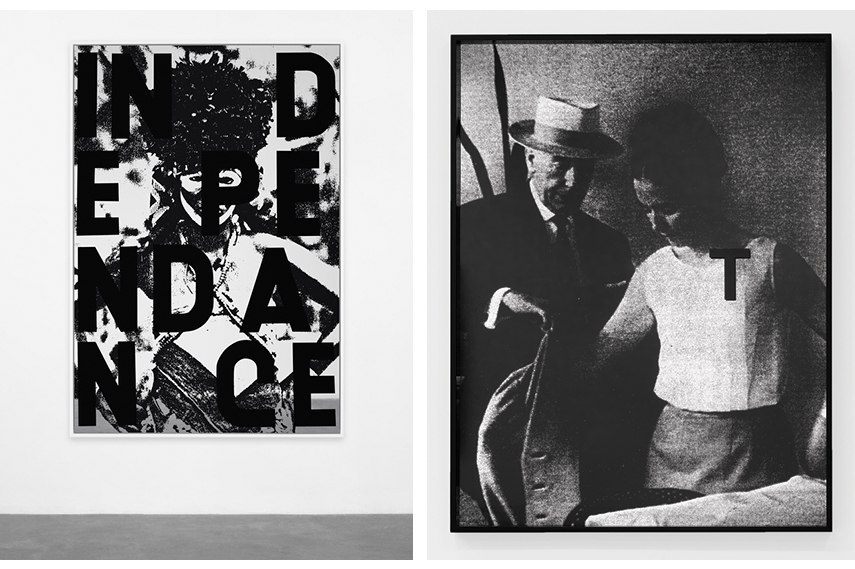 All images are courtesy of Pace Gallery.