AEC New Print - The Spirit of Rainforest
The last January day brought an unexpected pleasure – a new print edition by AEC, a member of the magical Interesni Kazki duo. The print is entitled The Spirit of Rainforest, implyin the ecological thematics often recurring in the duo's work and it's issued in two versions. One version is black and white, emphasizing the skillful drawing of the two, and the second one is hand colored, representing the same scene, but giving it more life with vivid chromatism seen in AEC paintings. Both of the prints are available at Studio Chromie.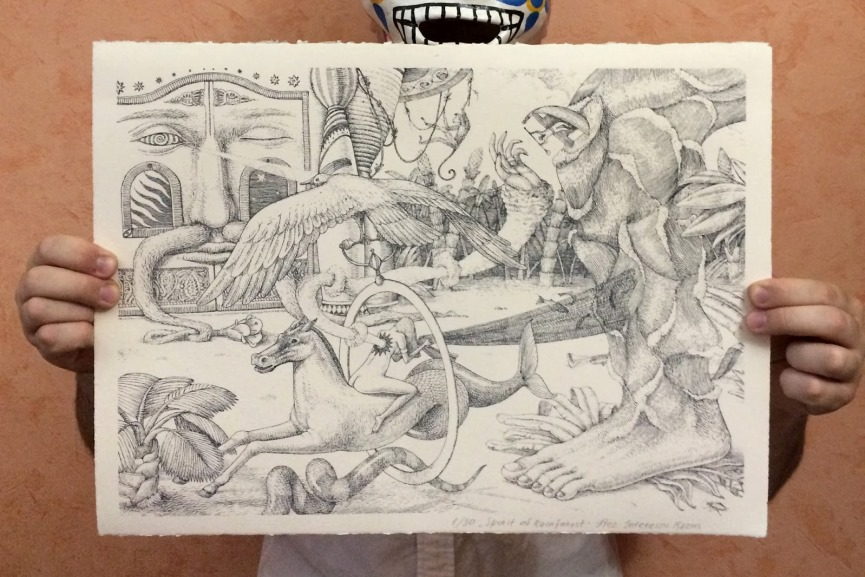 Spirit of Rainforest B&W
The black and white print inspired by the beliefs and mythology of the rainforest peoples, is a monocolor screenprint, printed on 100% cotton ivory paper. The edition comes in 30 copies, all signed and numbered by the artist. Dimensions of the print are 46 x 36 cm, and the price now is 110 € at Studio Chromie. We predict lots of interest, so hurry and get your own AEC print!
Spirit of Rainforest in AEC Colors
Although the fantastic worlds AEC depicts are founded on his brilliant drawing, color is what gives them lifelike substance. Second version of The Spirit of Rainforest print comes in color and the edition is smaller than the monochromatic one. All the pieces in the edition are water colored by hand, over a screen print, while the series counts 15 copies. Size is the same as the black and white print, and all are signed and numbered by the artist. Due to the higher level of originality, price of these prints is set at 290 €.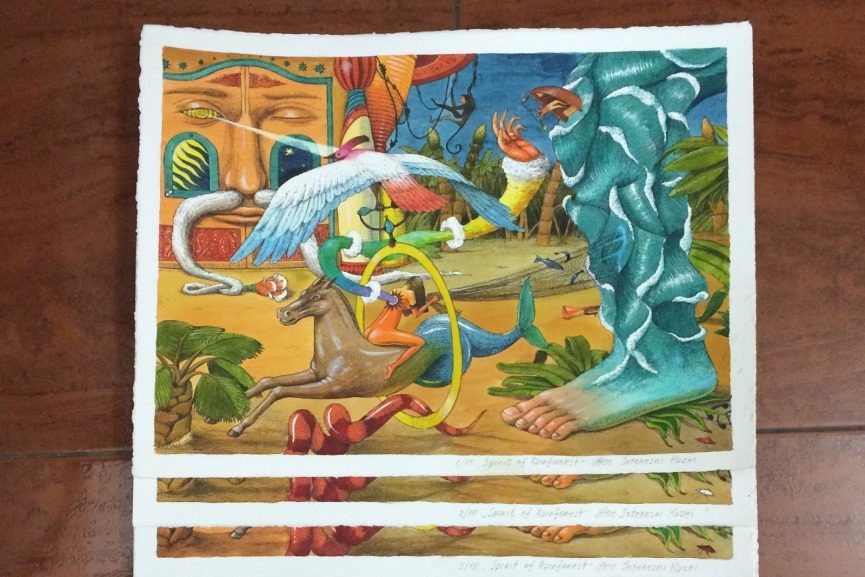 Interesni Kazki and the World
For young collectors, it's important to understand Interesni Kazki and their work. They come from Ukraine and travel the world, painting the walls with fairy-tale-like imagery, while drawing attention to the crucial issues of human and local societies. A notable show they had in the previous year was In Times of War Muses Fall Silent, organized again by Studio Chromie, commenting on the situation in the Ukraine and the horrors war brings in general. Their inspiration is found in all the places of life and imagination. One of their latest murals was executed in Kiev, Ukraine, while this AEC's edition is kicking off, we hope, another creative year for both members of the duo.
Follow Interesni Kazki and other urban artists – sign up for My Widewalls today!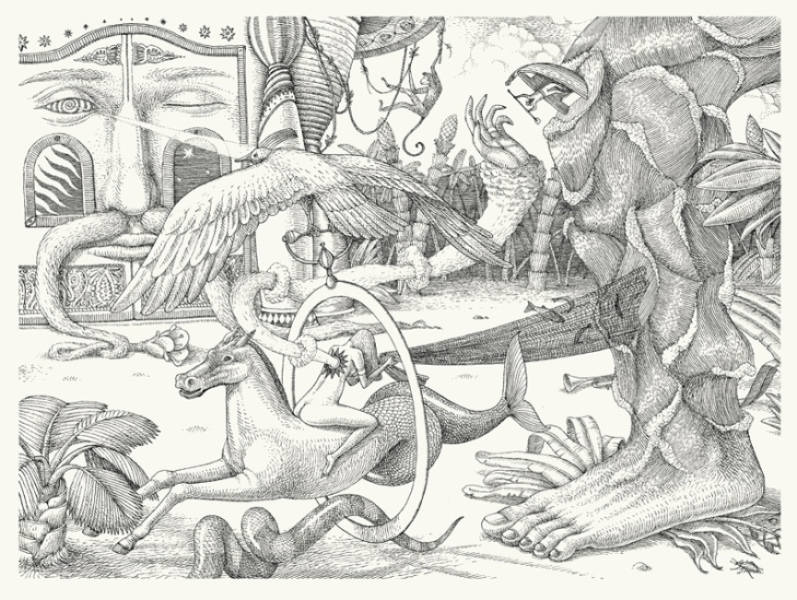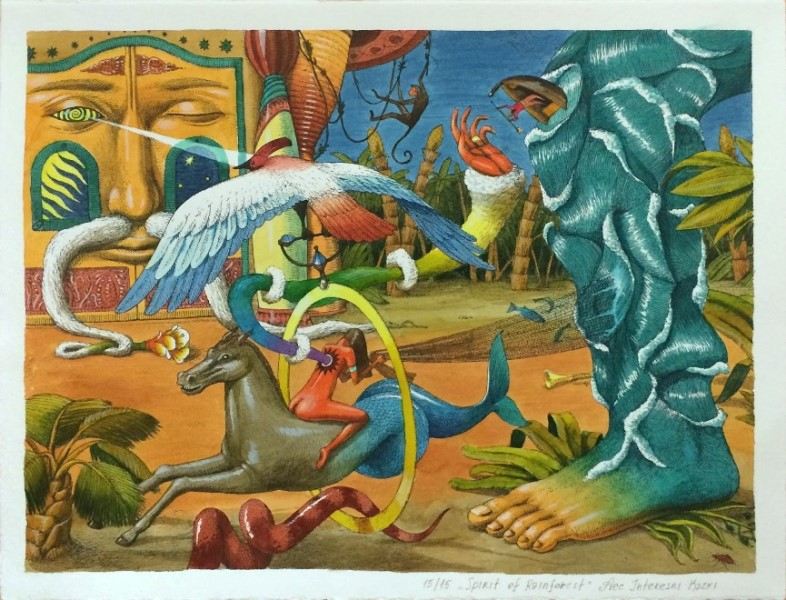 [mc4wp_form]
Follow These Galleries
Miami, United States

Jersey City, United States