Aerial x Light
A tendency of juxtaposing two seemingly unrelated visual expressions is becoming more common in contemporary curatorial practice. We've seen it in the current exhibition at Rockelmann& gallery Complex Relationships, but we see it in the newly opened show at Krause gallery in New York entitled Aerial x Light. Aerial x Light showcases works by two artists, Stephan Zirwes and Marco Guglielmino, who both seek their expression in abstraction, but from two completely different angles. We cannot say their approaches are even opposite, since the distance between them is hardly linear, but the conceptual proximity in producing interesting, poignant visuals through abstract pictorial solutions remains what they have in common, although Zirwes is a height-loving photographer, and Guglielmino – a neon artist.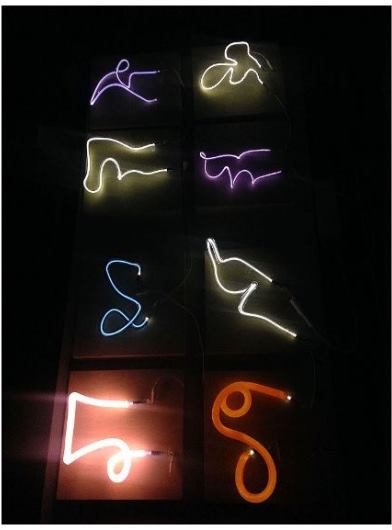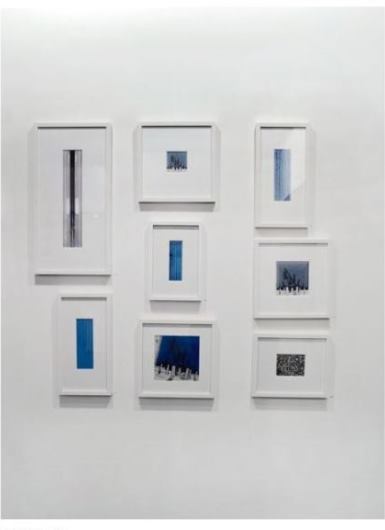 Unexpectedly Abstract Aerial Photography
As creative process of a photographer is specific, Stephan Zirwes finds his perfect angle hanging out of an open helicopter, hundreds of meters above the Earth. Looking onto the ground from above, he looks for interesting abstract patterns made by various differentiations of the land or urban areas and captures them on camera. His images often seem manipulated, pixelated and unrecognizable, but when one sees them more closely, it becomes clear they are exact reproductions of real landscapes, as seen from the sky. The real world thus gains a surreal and sheer artistic note, adorned with a particular aethetics. Underneath this visual layer, the observer can find deeper, socio-political implications throughout Zirwes' photography series, since the artist makes his amazing shots throughout the world, flying over various areas.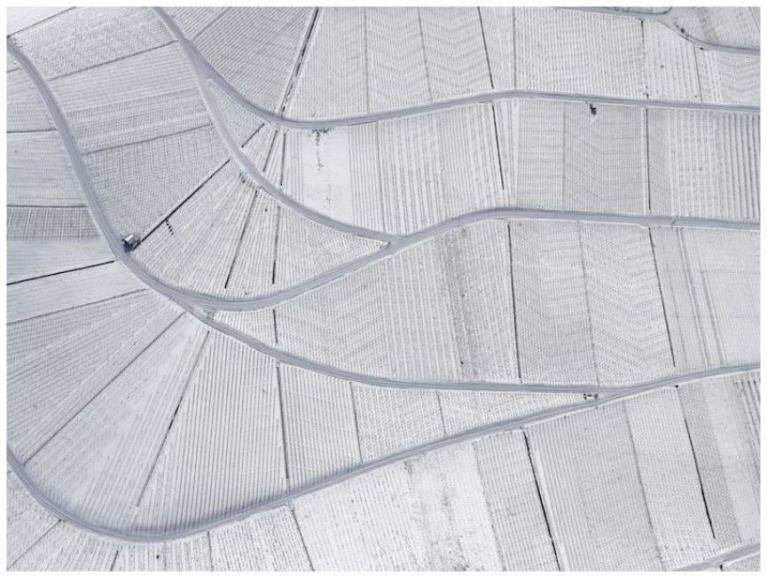 Interactive Neon Art
On the other hand, Marco Guglielmino has been intrigued by light and color for a long time, thus finding his ideal expression in the medium of neon. His noble gas filled sculptures are made with the use of four elements, mixed with mercury, which provides them with additional nuances and stronger color, as their shape and form are determined by the bent Murano glass tubes. The artist uses a special kind of neon sensitive to human energy, so the colors radiating from tubes are rather pastel than bright, gently illuminating the surroundings. Scientific grounds given to Guglielmino's neon series is given by paying homage to Nikola Tesla and his innovative experiments with illuminating gases, and this is how the interactive note has been given to the works, which react depending on the viewer's electricity charge whenever touched by hand. The abstract pieces, hard to comprehend at first, instantly become more humane, as the observer can make the light brighter or softer, he can change the color of gas from blue to pink, and from deep violet back to blue. With his own energy, the visitor can direct the flow of gas within the tube as well, changing its appearance. This amazing feature marks Guglielmino's neon works as deeply personal and unique, as they react in a specific manner every time when touched by another person, and the experience is never the same. In a different series, Marco Guglielmino combines neon and resin, adding a new visual dimension to his pieces. Sometimes the neon is completely covered by resin, which is layered in sheets of various colors, to give the noble gas a specific chromatic foundation. Throughout his practice, Guglielmino shows the tendency to fully explore the visual and artistic potential of noble gases, and to celebrate the illumination as an expression.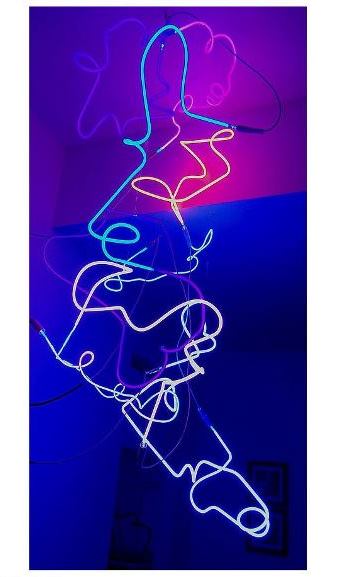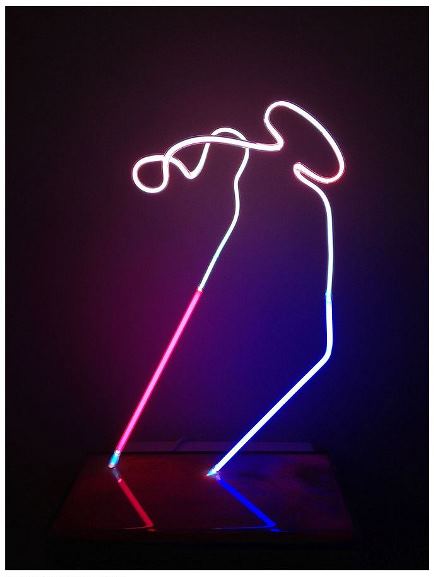 Aerial plus Light
Apparently different, works of Stephan Zirwes and Marco Guglielmino, both encapsulate their identities and explorations of visuality of unexpected realms. Abstraction is here found as a joint approach, while the exhibition at Krause gallery allows the visitor to immerse into each of their concepts individually, together. Aerial x Light show opened on December 11, and it will run through January 2015.
Read more about Krause Gallery exhibitions of art made with plastic straws, Noah Scalin's endeavors or experiments in Batik.
All images courtesy of Krause Gallery.
If you are looking for innovations in contemporary art curating and exhibiting, sign up for My Widewalls and keep track of the news!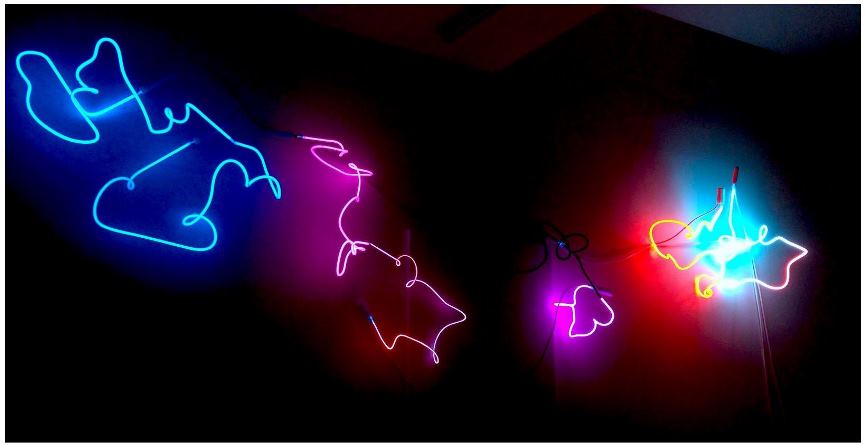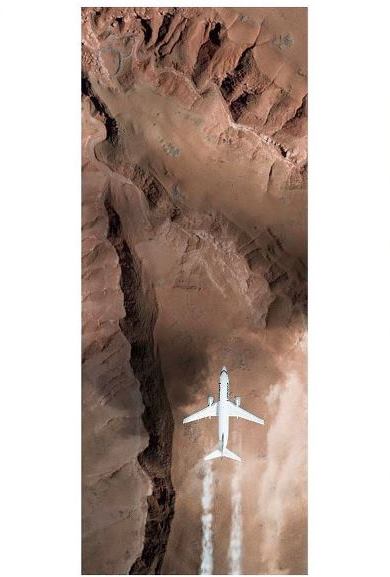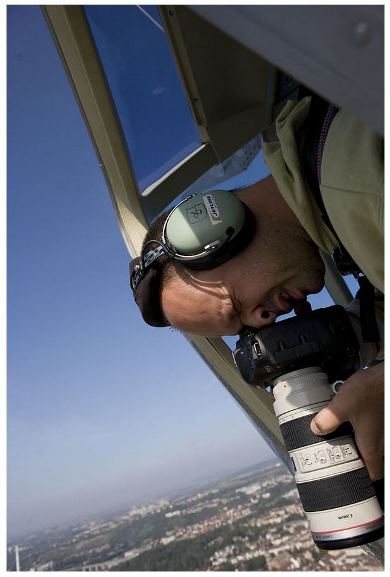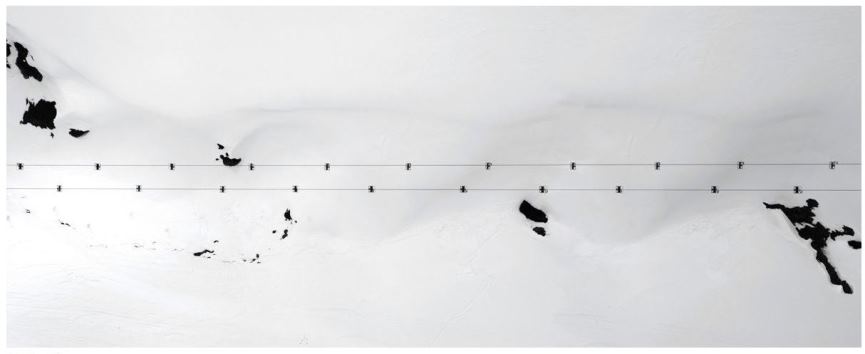 [mc4wp_form]