Extensive Show of Little-Known Experiments by Agnes Martin in a Comprehensive Retrospective at LACMA
Simply named Agnes Martin, by the name of the artist whose work it will show, the upcoming exhibition at the Los Angeles County Museum of Art (LACMA) is about to begin soon. We assume you are familiar with work of Agnes Martin (1912 -2004), one of the most influential female artists of the 20th century, and one of the pioneers of abstract expressionism. But, did you know that she was into art experiments as well? Oh, yes! During the 1950s and 1960s she was exploring with different textures, forms and various media, bringing some suggestive design, as well as attractive, mysterious shapes, and stripped canvases which became her distinctive mark later in the career, creating her unique visual identity. A great magnitude of her artistic work will be presented at the LACMA show, as it is going to be the biggest career retrospective of Martin's art since 1992.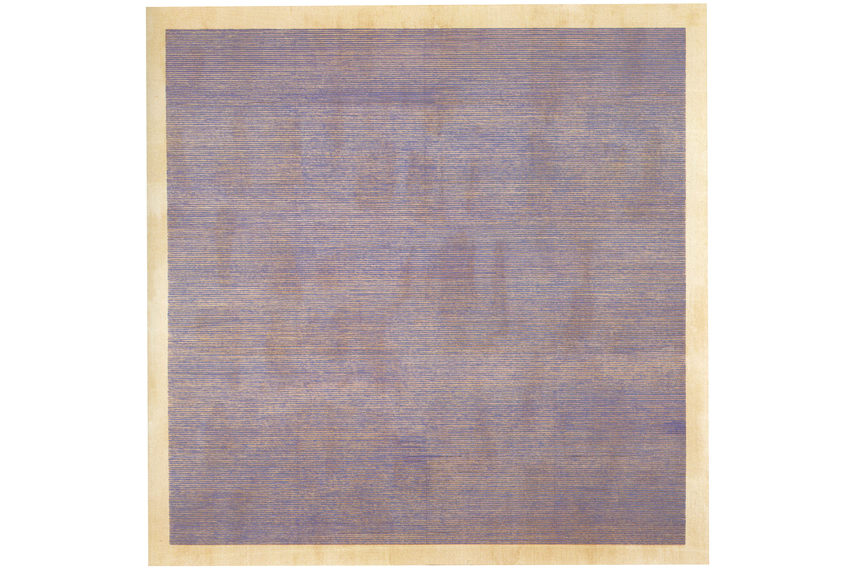 Calm and Quiet, yet Deeply Emotional
And what a career it was! There are not so many artists who have had so much diversity in their work as Martin did. She was born in Canada, but moved to the United States when she was 19, and there it all began. Her inspiration was the American Southwest and the nature around it. Her style was calm and quiet, yet deeply emotional, showing the pure power of art. She was one of the pioneers of abstract art and she used to love playing with forms and shapes, with geometrical objects and different patterns. Martin was one of the main characters of the mid-20th-century American art scene. But then, in 1967, all of a sudden everything stopped. She was overwhelmed and desperate for a break, so she withdrew from the public life. She needed silence and solitude. After several years of travelling across the country, she had settled in New Mexico, where she found her peace.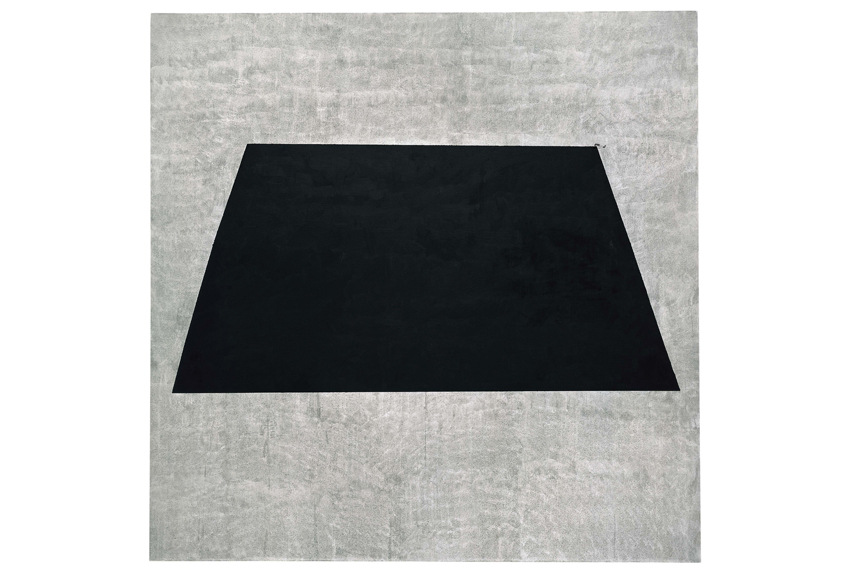 Indefinite Version of Reality
After her quiet period, she returned to painting in 1974, and it seemed like it was a brand new Agnes Martin. She started using pale colors, mostly pink and blue, with a great amount of different shades of grey. She never gave up on graphite, which she used to emphasize the color splashes and acrylic wash. As she grew older, her career matured, too. Her paintings had become more simplified than before. They had lost their border lines and dimensions, becoming an indefinite version of reality. Love, beauty, and innocence had become her subject matter. Agnes Martin started creating some sort of series of her work, although every piece of art stood on their own. In a way, they have an individual and a collective meaning, with masks on their faces waiting to be taken off.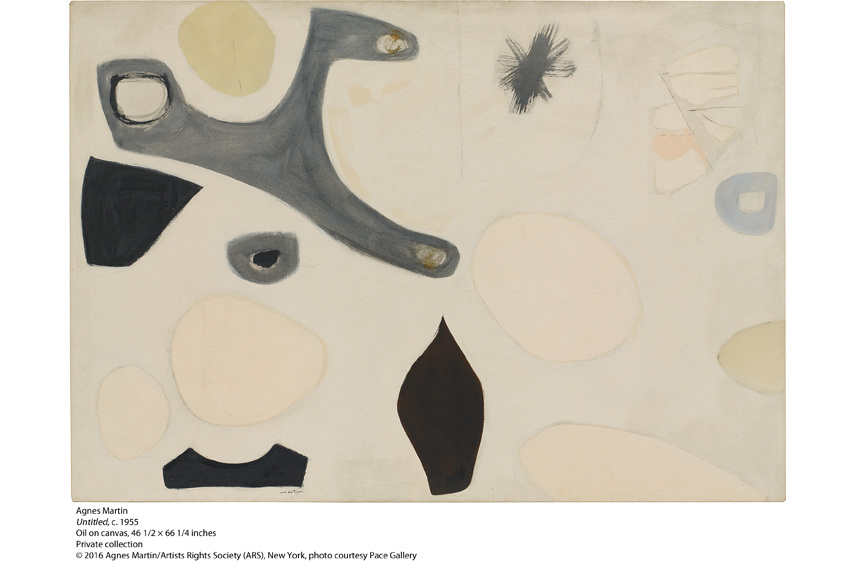 Agnes Martin Exhibition in Los Angeles
Only when you see Martin's paintings in person can you recognize their true value. As this rare opportunity has arisen, from April 24 to September 11, at the upcoming exhibition Agnes Martin at LACMA the viewers will get the chance to strip all those layers of interpretation and find a true meaning in them. They will see the art in its purest abstract forms.
Featured image: Agnes Martin – Untitled, c. 1955 (detail)Slider images: Agnes Martin – Gratitude, 2001; Agnes Martin – Summer, 1964; Agnes Martin – The Islands, 1961; Agnes Martin – Words, 1961All images courtesy of Pace Gallery; Copyright 2016 Agnes Martin/Artists Rights Society (ARS), New York