Agostino Iacurci Presents Latest Color Rich Works in Exhibition at Die Kunstagentin Cologne
I wanted to begin this article by describing the stories depicted in the street work of Agostino Iacurci, as there are so many of his pieces that gloriously cover the walls around the world, including those in Russia, Taiwan, Algeria, India, Brazil and of course, a number of European countries. But the truth is that, even though his art is described as figurative, it is also quite surrealist, and as such it simply screams for a highly personal interpretation. It is the artist's vivid imagination, on a grand scale. On the other hand, we can all agree that it is engaging, curious, intriguing, so complex and plain at the same time. Those infatuated by Agostino Iacurci can stop by Cologne's Die Kunstagentin, for his latest solo show entitled Long Story Short.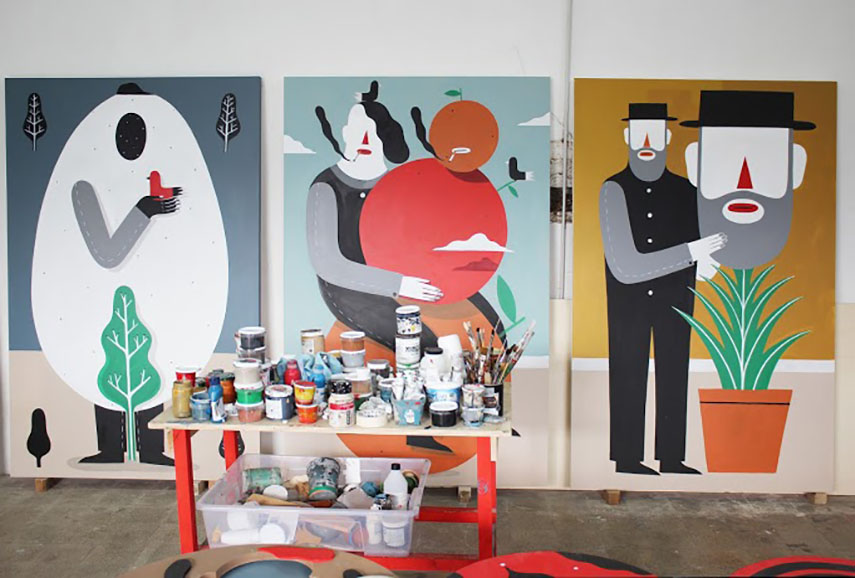 Fairytales of the Everyday
At first glance, street art of Agostino Iacurci appears as though it was painted for a children's playground: flat colors and shapes, precise lines and outlines, like cartoons, characters that indulge in some peculiar situations, yet those eventually come to be everyday events and feelings. Seen in person, they have an even greater impact: typically, they cover entire building facades or three hundred meter long walls, for a continuous narrative without an end. Agostino Iacurci has a background in illustration, which I think is more than evident in his street artwork, through a certain clarity and simple visual vocabulary that absolutely doesn't have to be any richer than that. The power of these pieces lies in a style that became unmistakably the artist's, a style that interacts with the environment it enriches and the people that observe it.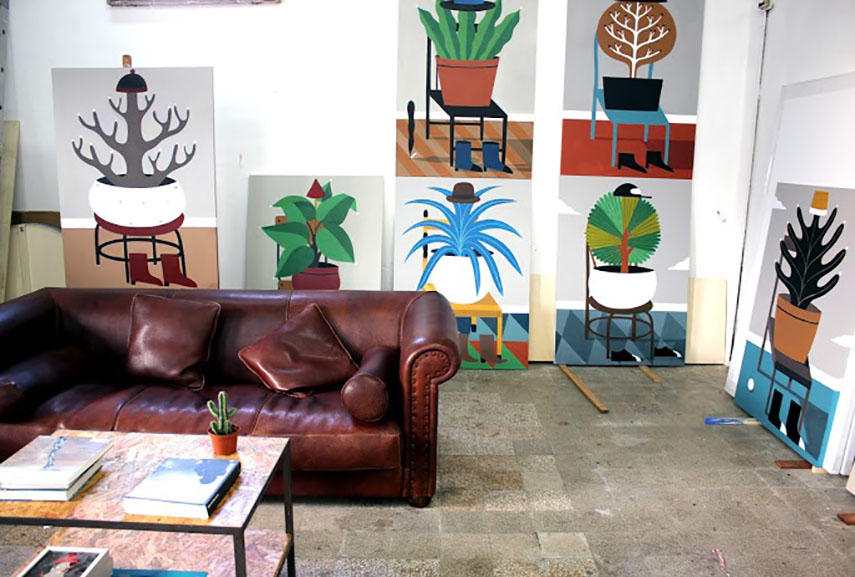 Long Story Short
A big part of Agostino Iacurci's work consists in the incredible collaborations and projects he undertook during his still short, yet already remarkable artistic career. The aforementioned 300-meter wall was created in 2009 in Western Sahara, together with fifty students of the local Saba School. In 2011, he took part in the Rebibbia on the wall project, painting with the inmates of the high security prison of this Rome neighbourhood. His large-scale murals can be found on three buildings of the Besançon University Campus in France, a 21 store high skyscraper in Taipei, and his latest: a commissioned monumental painting at a metro station in India. Moreover, Agostino Iacurci constantly participates in the creation of collaborative public works and workshops around the globe, and creates projects for many famous brands and institutions.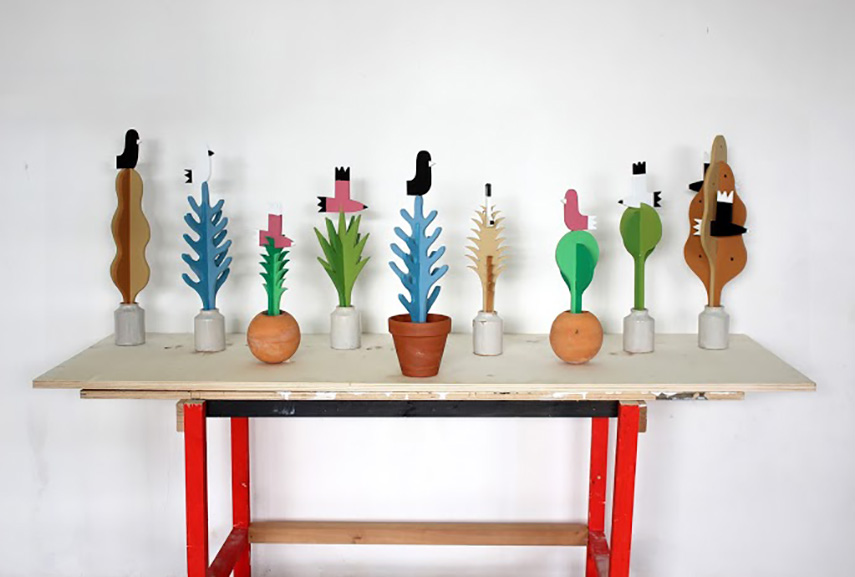 Agostino Iacurci Exhibition at Die Kunstagentin Cologne
The pictorial worlds of Agostino Iacurci are never dull and always manage to amaze, as if the artist will never run out of his fantasy thoughts. For such a talent, there will never be limits, of any kind. Long Story Short, an exhibition of new works by Agostino Iacurci, will be on view at Die Kunstagentin gallery in Cologne, Germany, from March 18th through May 14th, 2016. The opening reception is scheduled for March 17th, from 7pm to 10pm, and the artist will be present.
Featured images in slider: Agostino Iacurci, Roma, 2016. ©BlindEyeFactory; Agostino Iacurci – Fat Plants, Ibiza, 2014; Agostino Iacurci – The blind wall, Rome, 2014. All images courtesy the artist and Die Kunstagentin.