Ai Weiwei at Palazzo Te
When three iconic names of Chinese contemporary art (out of which one is Ai Weiwei) collide within a marvelous Italian Renaissance building, then you the show is going be a big one. The symbolic monument of the city of Mantua will host Il Giardino Incantato (The Enchanted Garden), a unique event that will feature 46 never before shown sculptural works of Ai Weiwei, as well as installations by Li Zhanyang and Meng Huang, whose main theme is – Ai Weiwei.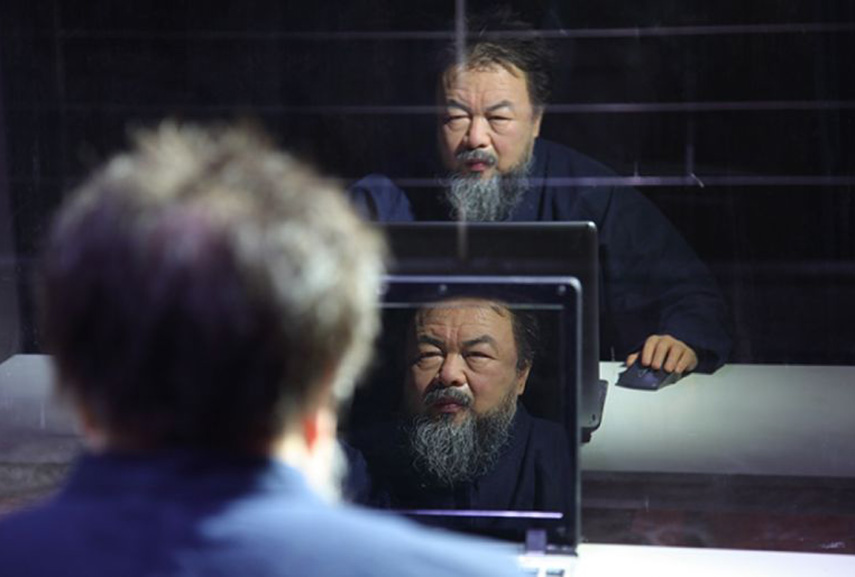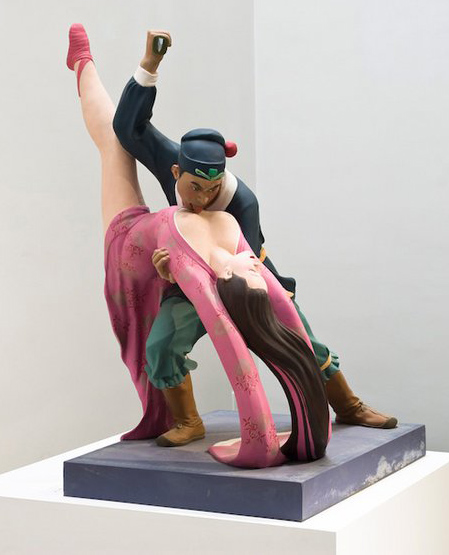 Ai Weiwei – The Visionary
It sounds like an (auto)biographical show dedicated to Ai Weiwei, and perhaps it is. What is certain is that he managed to organize personally (but not in person) an exhibition by scattering his works across the rooms of Palazzo Te using the Internet and the building's planning maps. The artist is currently not permitted to leave Beijing, so cyber networking is how he stays in touch with the world these days. Nonetheless, the show promises to be remarkable and once again controversial in its intent to express Ai Weiwei's activism and visionary art. For this, his loving Chinese public gave him a nickname after playing with his name – Ai Weilai, meaning "loving the future".
Meng Huang and Li Zhenyang
Also on display will be Ai Weiwei's longtime collaborators and distinguished artists of their own, Meng Huang and Li Zhanyang. The latter went as far as showing his admiration as creating a sculpture of Ai Weiwei. Together with it, there are five other pieces to be found in different rooms of Palazzo Te, including The Jesus Christ in Huangjueping, depicting Jesus carrying his cross through busy Chinese streets, and his scenes of Chongqing nightlife that seem to involve known politicians. While Li Zhanyang is famous for his provocative paintings and sculptures dealing with political figures, religion and sex, Meng Huang takes approach via painting, often using only black and white paint and depicting landscapes. His photographic works, on the other hand, explore the notions of personal identity.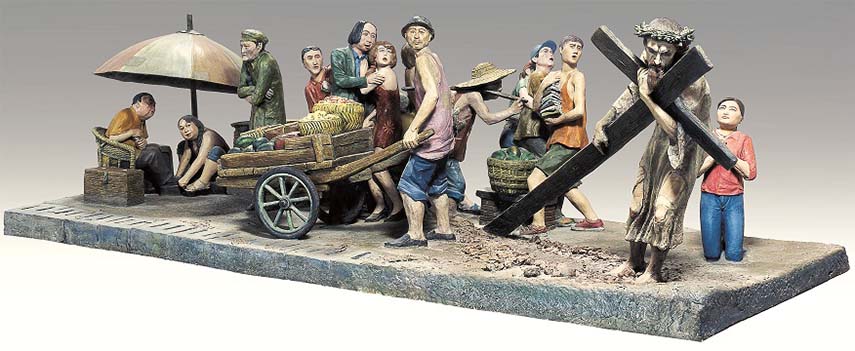 Il Giardino Incantato at Palazzo Te
In the end, it seems it all revolves around the 57-year old architect, sculptor, designer, photographer and blogger. Ai Weiwei is China's messenger of freedom and hope, and his fearlessness brought him censorship and imprisonment back in 2011, after he revealed some aspects of the corruption of the Chinese government. Despite that, he continues to fight and to address social issues across the globe, still stirring controversy while doing so. The exhibition at Palazzo Te is indeed a garden where the aesthetics of the Oriental traditions meet its ethics in a rebellious contemporary manner.The exhibition of works by Ai Weiwei, Li Zhanyang and Meng Huang is a great excuse to visit Mantua, Italy. The show will be on view at Palazzo Te from March 7th until June 6th, 2015.
Another exhibition with both Ai Weiwei and Li Zhanyang is coming up to Galerie Urs Meile Beijing – check it out!
Sign up for My Widewalls for more amazing contemporary art!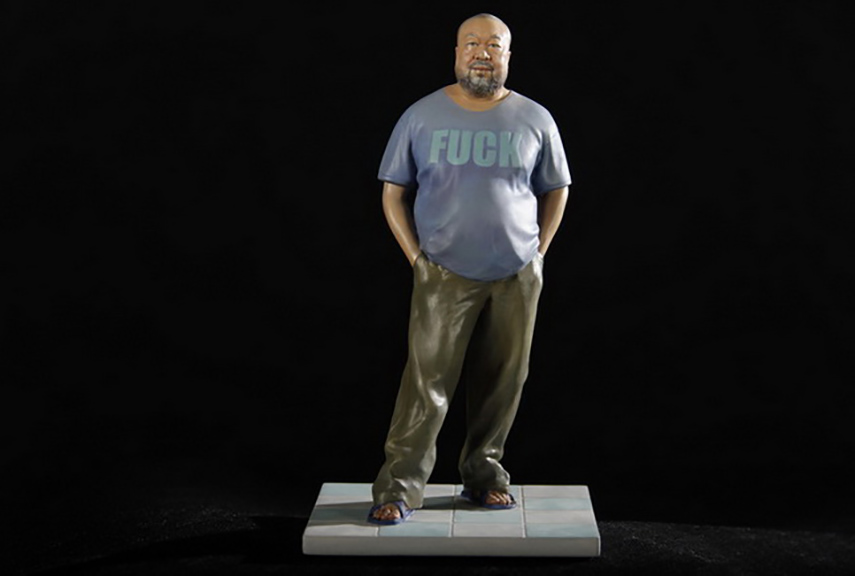 [mc4wp_form]