AIKO: Sweetheart
Sometimes, saying that love represents a bridge between two different worlds isn't a cliché. AIKO means love. And not only as a translation from Japanese to the English language, but also as a particular articulation of sentiments emerging from two quite distinctive cultural spaces. Aiko manages to bring to the surface of the wall an intriguing fusion of traditional Japanese aesthetics and the pop art which was born in the 1960s New York. The visuals which grasp this specific fusion are on display at The Outsiders Gallery, Newcastle.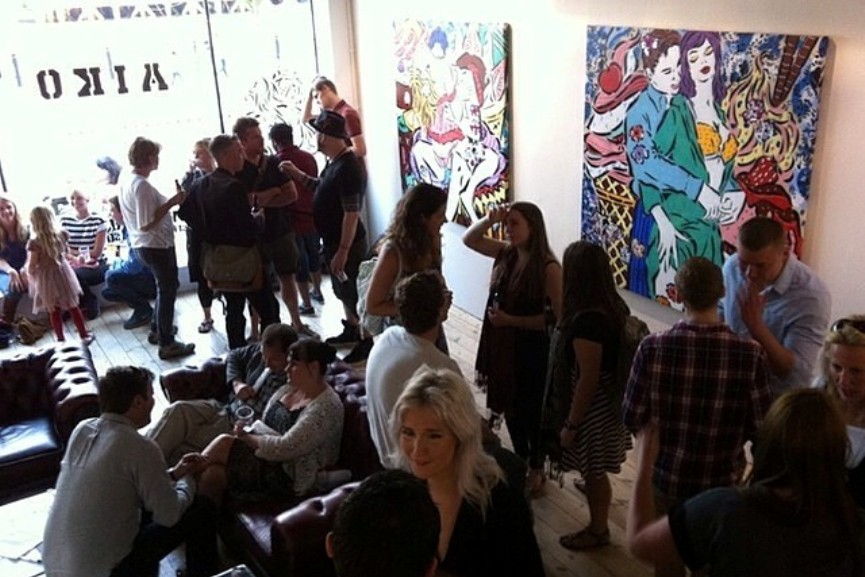 The Work of Aiko
Aiko's successful entrance to the stage of contemporary art was through the management of the studio of Takashi Murakami in the late 1990s. Later on, she joined the street art collective FAILE from New York, working both as a street artist and showing work at exhibitions and in galleries. After leaving the collective in 2006 she went on to exhibiting in galleries and major museums around the world. She has been exhibited at the MACRO Future Rome Italy, Brooklyn Museum, Shanghai MOCA China and PS1/MOMA, to name some of the institutions. This kind of success led to the appearance in Banksy's documentary Exit Through the Gift Shop. She has created pieces for The Standard hotel, taking up residence during her show Vivid Fiction, thus embedding her work in yet another spatial context. She has also been a participant at the NuArt international street art festival. Interestingly, she took part in the design of Louis Vuitton Artist scarf, making her mark on the fashion industry. These are only some of the bright moments in a rich career. But, there is another…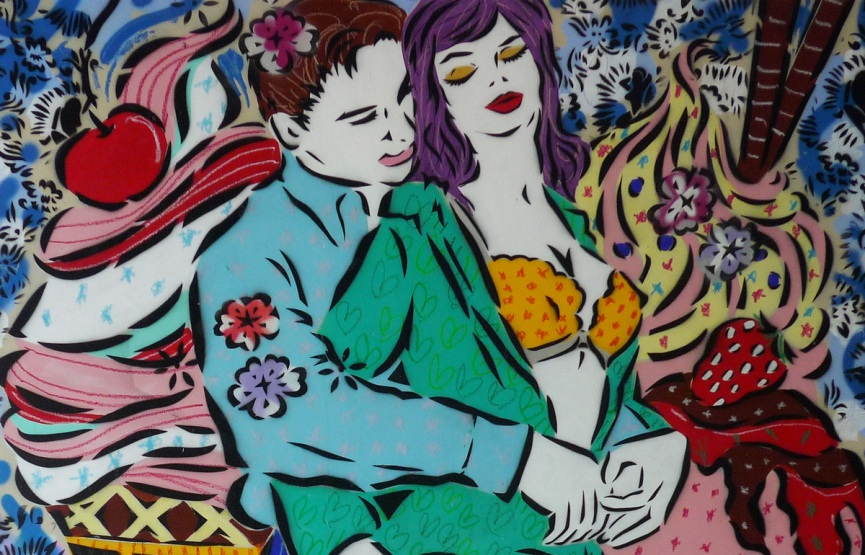 Sweetheart
Paintings which Aiko creates often include coffee stains, rhinestones, acrylics, oil bars and glitter, rendering her art a true mixed method product. The techniques she uses in this regard are a wide palette of stenciling, hand painting and collaging, creating vibrant and energetic imagery. She has managed to capture the nature of American contemporary art movements such as Pop art, Graffiti and Street Art and Abstractionism. It is in this kind of visual narrative where she found space for traditional Japanese motives and aesthetics, which were a big influence in the early stages of her career and creative training. The exhibition at The Outsiders Gallery in Newcastle will feature this amalgam of inviting, but provocative symbolism. During the period between August 1st and September the 6th 2014, the public will be able to see a selection of smaller works based on Aiko's recognizable stencil style, but also a number of large-scale paintings.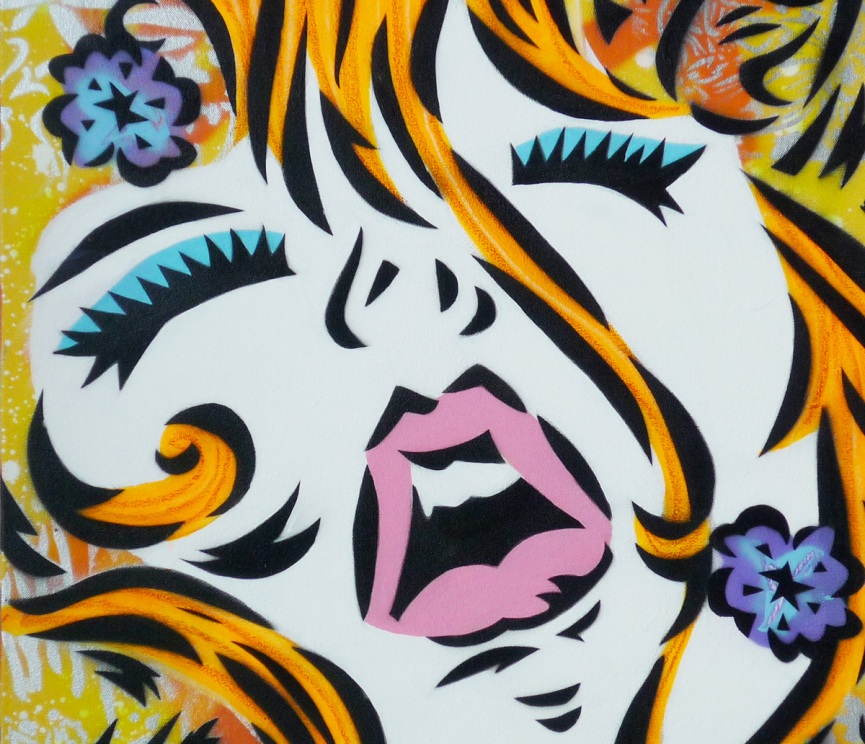 [mc4wp_form]