Exciting Album Cover Art in an Exhibition at Mini Galerie Amsterdam
You have probably heard for the phrase Album Cover Art. There is no need to explain or define this term, since the words in the phrase say it all. When it comes to the music, those who truly appreciate good music albums, and who know how to enjoy great music, they usually pay attention to the album covers as well. Many of us know very well how the album covers of our favorite musicians and/or bands look like. Sometimes, these covers are truly amazing and beautiful pieces of art. Mini Galerie from Amsterdam is organizing a group exhibition entitled Uncovered. The art of the album cover II, where the visitors will have an opportunity to enjoy some great album cover art.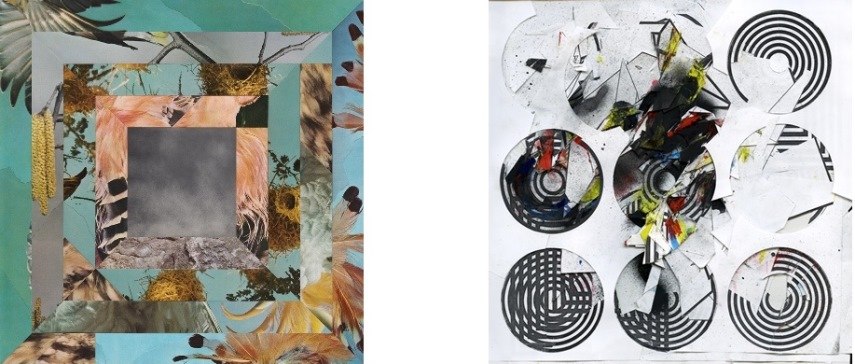 Album Cover Art
Many great music artists pay a lot of attention to their album covers. Just recently, Rihanna unveiled cover for her new album, created by Jerusalem-born contemporary artist Roy Nachum. Many great contemporary artists were creating album covers: Jeff Koons did an album cover for Lady Gaga's ARTPOP, Damien Hirst for I'm With You by the Red Hot Chili Peppers, and so on. It is not rare to see album covers exhibited in some of the most important contemporary art museums or galleries in the world, as it was the case with the Bjork's exhibition at MoMA. The rich history of the album cover art was recognized by the Mini Galerie Amsterdam that organized a show entitled Uncovered: The art of the album cover in October 2014. The gallery organizes again an exhibition of a comprehensive collection of artwork from some of the most promising artists.
Uncovered
As Dan Cole said in 2014: The relationships we have with our favorite records extend beyond that of just listening to the music. In many cases, we connect with records through the artwork. Therefore, the exhibition at Mini Galerie Amsterdam is a perfect event for both art and music lovers. For this years edition, the Mini Galerie selected a comprehensive collection of artwork from some of the most promising artists. On the view will be designs of Boris Tellegen, Martina Merlini, 108, Graphic Surgery, Louis Reith, The Things We Are, Blaqk and Atelier Bingo, that cover the released by Fachwerk, African Sciences, Falco Benz and others. The opening of the exhibition will be celebrated with an exclusive live set by Falco Benz. Eelco Topper, also known as Falco Benz, loves synthesizers, catchy melodies and warm tunes, all caught into beats from drum machines that will surely make you dance. His friend Joost Stokhof from The Things We Are has been designing his record covers, also for his newest EP One-One-Nine, which will be released during the Amsterdam Dance Event.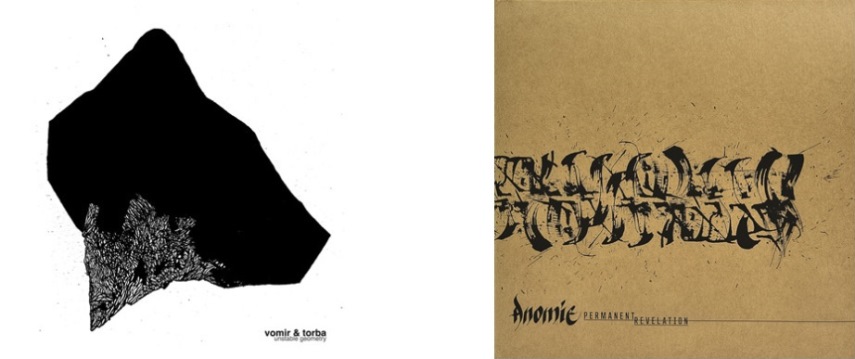 Celebration of Album Cover Art at Mini Galerie Amsterdam
Uncovered. The art of the album cover II exhibition will open during the Amsterdam Dance Event, which is the leading electronic music platform and the biggest club festival in the world for the whole spectrum of electronic sub-genres. So, you can easily mix enjoying album cover art and great music in Amsterdam. The group exhibition celebration album cover art will be on view from October 14 until November 7, 2015 at Mini Galerie in Amsterdam. The official opening is scheduled for October 15, 6-9pm.
To be informed about the latest developments in the world of contemporary art, sign up for My Widewalls! It's free of charge!
Featured Images:
Atelier-Bingo Original
Graphic-Surgery 8 – Years-Fachwerk -Album kopie, detail
All images courtesy of Mini Galerie Amsterdam.
Follow These Galleries
Amsterdam, Netherlands

Bologna, Italy