Gallo's Strange Encounters
Perceptions, characterizations and possible interactions lie at the base of Alessandro Gallo's enchantingly odd sculptures. Contemplation upon the chance of a Strange Encounters, lit up an artistic fire which brought a series of humanoid creatures with animal heads, envisioned as they live more or less carelessly in their own universe. These overt personifications are in fact generic portraits of human character, combining behavioral modules with physical traits of various stereotypes. Comical heads of birds, reptiles and rabbits sit awkwardly on typified bodies, representing concentrations of fable parsonages, so unapologetically relatable to everyone and anyone. Gallo's phenomenal clay sculptures art currently on show at Jonathan LeVine Gallery in New York.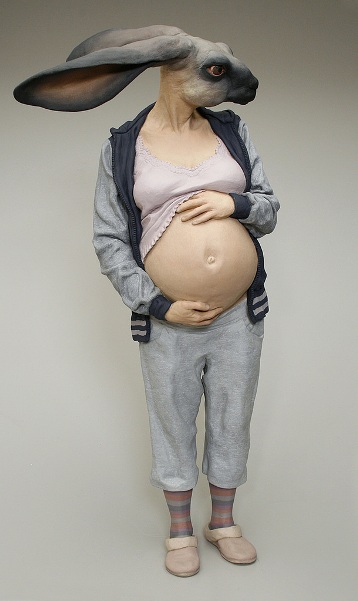 Alessandro Gallo
Alessandro Gallo was born in Genoa, Italy in 1974 and his path took him across Law studies in his hometown, to a an art course in London and subsequently, a BA at Chelsea School of Art in 2002. During his painting studies, he experimented with digital photography, creating a witty iconography of animals placed in known city surroundings, which led him to their actual creation in clay. Ceramic sculptures emerged as the ideal medium for materialization of Gallo's anthropomorphic characters, which gained international acclaim across Europe, having been featured at the Royal Academy of Arts in London and the Venice Biennale in 2011. The exhibition at Jonathan LeVine Gallery will be the American debut for Gallo.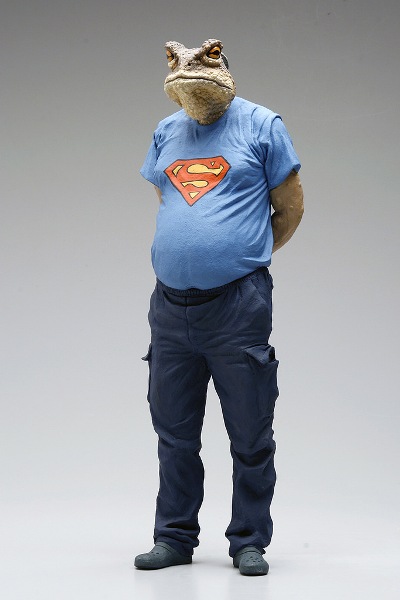 Clay Mutants
Striving to achieve as realistic representation as possible, Gallo engages in the creative process by photographing a model from multiple angles at first. The photographs taken serve as the starting point for sculpting, while the visual references for heads he selects from his own substantial library of books about animal kingdom. Results of his sculptural endeavors are humanoid mutants, averagely dressed and put in ordinary situations. Reading through his bird-head playing guitar, a turtle-head surfing the internet on a park bench while his spider pet is there, or a rabbit proudly showing off a baby bump, we cannot help but smile, while feeling an eerie tremor of the blatantly exposed personalities. They are what they are, revealed and honest, while the fact their bizarre nature is so evident makes the viewer reluctant, but forced, to connect.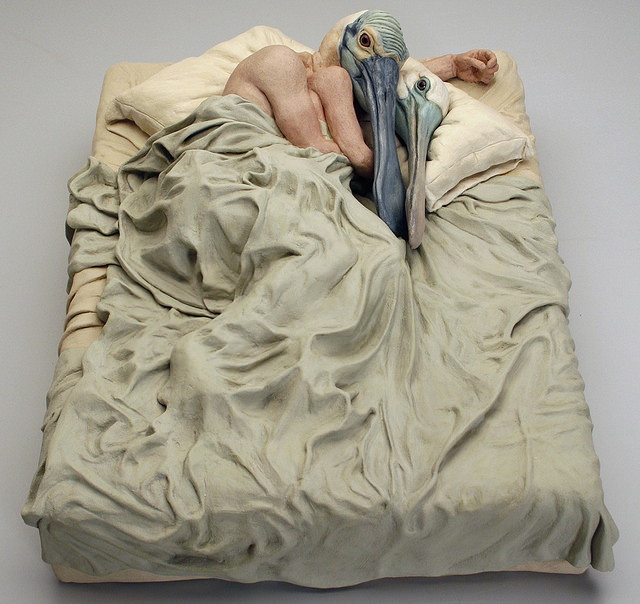 Unsettling Reminders
In a particularly unique manner, Alessandro Gallo renders some of the most present thematics, from loneliness, separation, boredom to uniqueness, routine and disinterest. Psychological states of the subjects are visible through their animal aspects, while the artist toys with general notions of what certain animal symbols stand for. Without disrespecting any of the species involved, Gallo succeeds in portraying both virtues and vices of his models, or of every man and woman, while delivering a completely singular artwork to the contemporary scene. Unconventionally classical approach merges with an almost sci-fi imagination in creation of what truly came out as an amusingly unsettling series of work.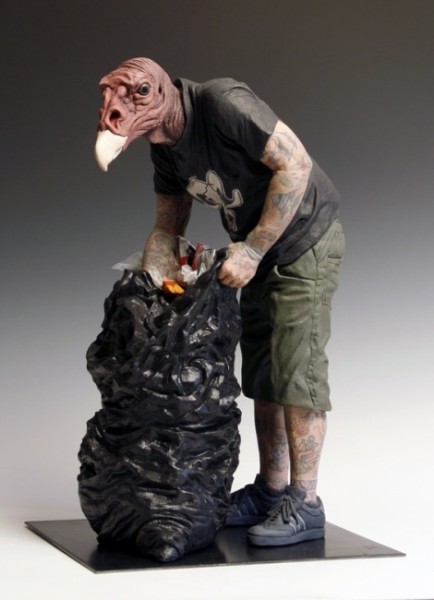 Strani Incontri
Entitled in Italian with the meaning Strange Encounters, the exhibition of Alessandro Gallo opened on September 6 and it will remain on view through October 4, 2014 at the Jonathan LeVine Gallery.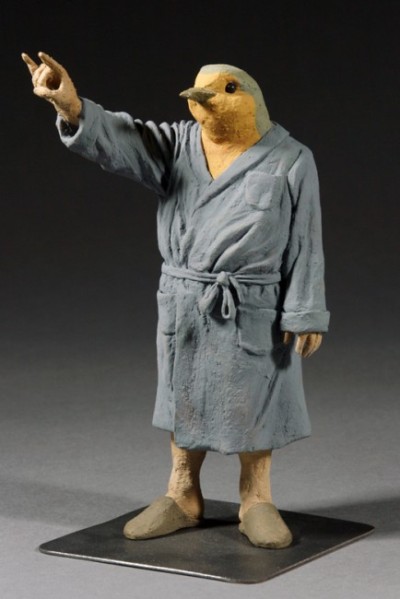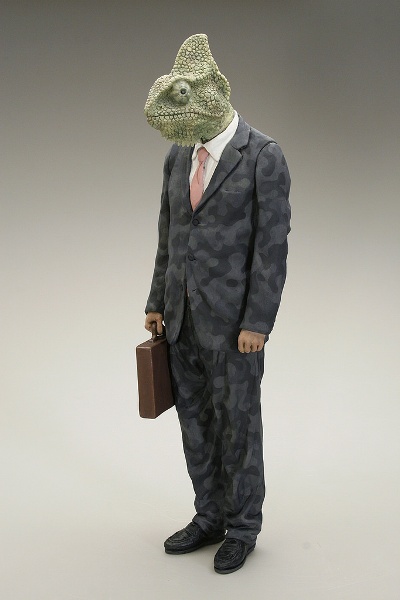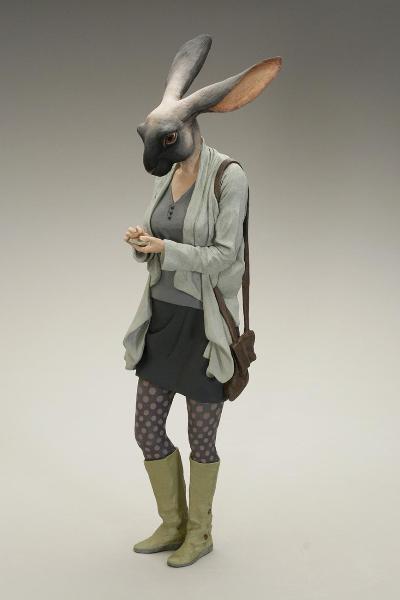 [mc4wp_form]
Follow These Galleries
Jersey City, United States