Metalism
Artists who have nurtured the interaction with the creative energy present in the nature of street art, hold much potential to transpire their work into the field of fine art. On the other hand, expression within the arena of graffiti has shown development and transformation in different directions (to find out more about the changing nature of graffiti and street art, read our article Minimalist Tendencies in Street Art). All of this renders artists who transition between the worlds of street art and gallery spaces to be quite interesting. This is something that can be seen in the work of the talented Alex Kuznetsov…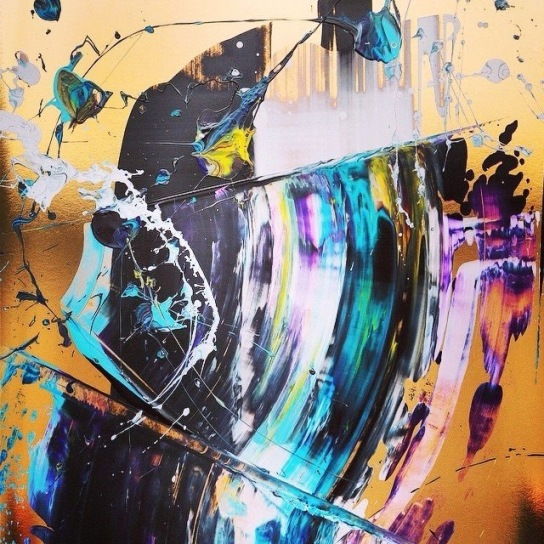 This is Alex Kuznetsov…
Alex Kuznetsov was born in 1978. He was one of the first graffiti artists in the former USSR and is still devoted to the power of a spray can. To paraphrase the artist's words, an aerosol can of paint as an art tool has a mesmerizing effect when transpired to the creative process of painting on canvas. Kuznetsov has 15 years of practice as a graffiti artist behind him, as well as numerous murals and participation in international street art events. His work has evolved from walls and streets to a particular aesthetics of examining the notions of abstraction. Alex Kuznetsov is represented by Speerstra Gallery and MSK Eastside Gallery.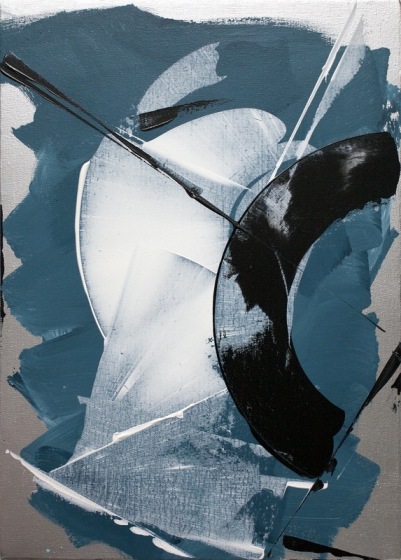 MSK Eastside Gallery
MSK Eastside Gallery is a new gallery in Moscow, focused on discovering new local talents and supporting emerging artists. The gallery aspires to be a focal point for different disciplines as well as a platform for the development, exhibitional possibilities and exposure for young local artists. Apart from this, the gallery will be exhibiting nationally and internationally established artists. MSK Eastside is located in Moscow's east-side area of Baumanskaya metro station in the building of "Proekt Fabrika."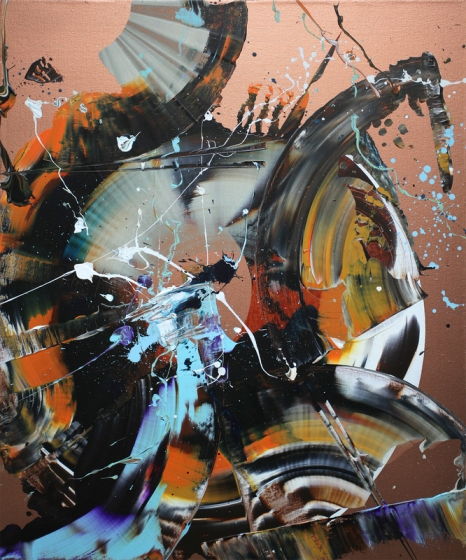 Metalism
The pieces of Alex Kuznetsov show the power of abstract painting and the energy of a gesture. Within his body of work, Kuznetsov creates an aesthetics of a language of color, rendering his work to instigate a dialogue with the viewer. Steering away from earlier work, the artist continues his exploration even deeper in the realm of abstraction, with the use of bigger gestural strokes and more volume of paint. The artist uses mainly black and blue, complemented with bursts of yellow and red on metallic backgrounds of silver and gold. Solo show, with inspirational new works on canvas and paper, entitled Metalism by Alex Kuznetsov began on October 3rd 2014, at MSK Eastside Gallery.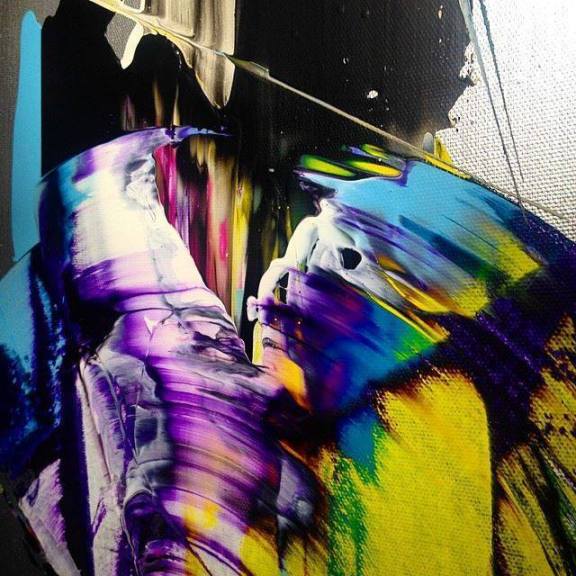 All images © Anton Bundenko & Alex Kuznetsov
Follow These Galleries
Moscow, Russian Federation