Alexander Rodchenko's Revolutionary Photography On View in Berlin
Art has always had a way of employing many, many of its mediums in order to protest, give voice to those who need it, cause a stir; but when a single artist is the one using them all, we're bound to remember him. Alexander Rodchenko is one of the most significant avant-garde artists whose practice was put in service of political revolution in Russia in the early 20th century. He started off as a conventional painter who was influenced by the Russian Futurists and later the Constructivist movement, only to expand his oeuvre to advertising, book cover design, sculpture, and of course – photography. The artist fell in love with it in the 1920s, feeling it was the most appropriate visual tool for the ongoing Revolution. A fine selection of them is now on view in Berlin.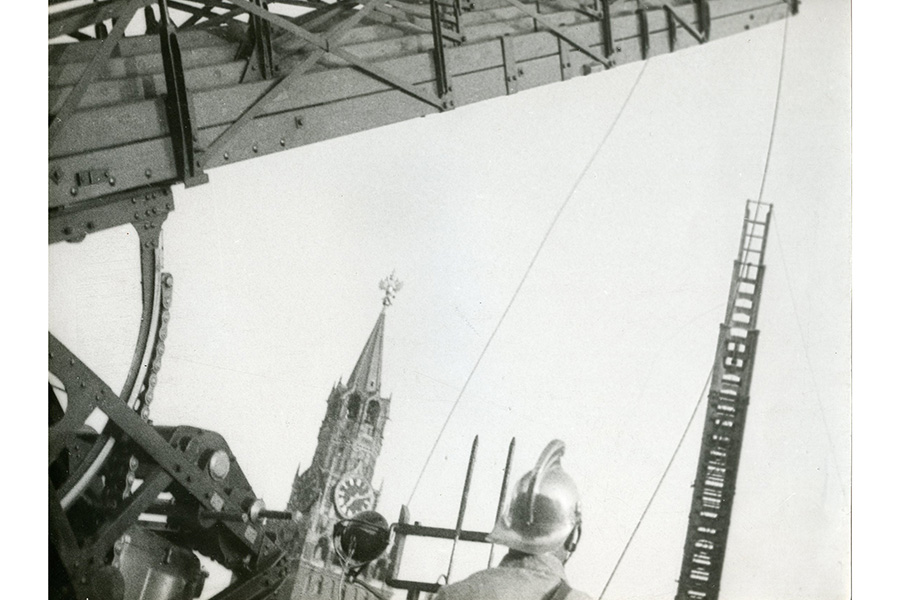 Photography For the Revolution
Alexander Rodchenko is perhaps best known for his unique compositions and for taking pictures from unconventional angles. He first created photomontages, for which he became famous, but his true passion turned out to be the traditional way of photographing. While the images and text he combined earlier were more orderly, the pictures he took himself were aesthetically innovative, abruptly cropped or done in stark contrast, often surprising the viewer. These artworks became an important contribution to the art and photography of the 1920s, and beyond. Alexander Rodchenko's vision is maybe best reflected in his quote stating:
I want to take some quite incredible photographs that have never been taken before… pictures which are simple and complex at the same time, which will amaze and overwhelm people… I must achieve this so that photography can begin to be considered a form of art.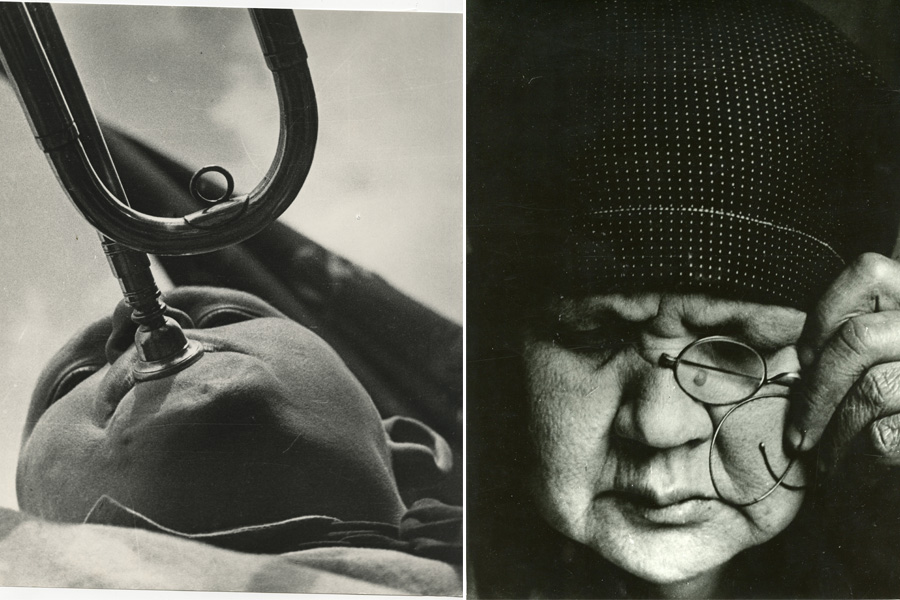 JUMP
At the Berlin exhibition, the visitors will be able to see both Rodchenko's most famous works as well as more rare prints, closing the circle of the photographic experience. Among these, there are straight-forward portraits such as the 1924 Portrait of Mother, but also notable shots such as Fire escape (1925) and Pioneer with the horn. From the rooftop in Lefortovo, Moscow comes the Morning exercises series. On display, there will also be a picture that was not taken by Rodchenko, but it shows the three other most prominent artists of his time: Vladimir Mayakovsky, Vsevolod Meyerhold and Dmitry Shostakovich.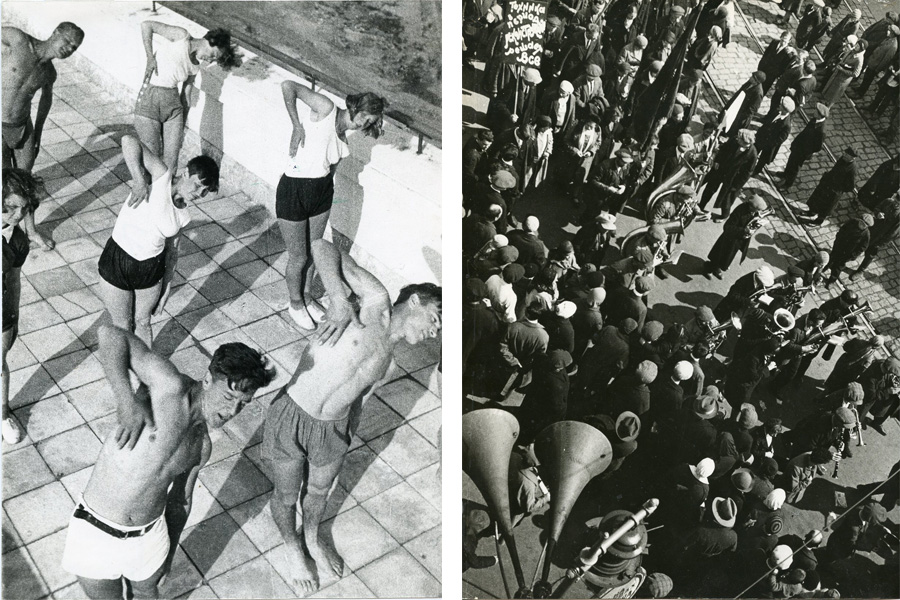 Alexander Rodchenko Photography at DiehlCube
JUMP, an exhibition of photographs by Alexander Rodchenko, opened at DiehlCube in Berlin on October 17th and will stay on view through November 11th, 2017. The show was set up in collaboration with GLAZ Gallery from Moscow. Gathering such an amount of photographic prints for this occasion was quite challenging too since most of them are now in museum collections like MoMA's, or in private collections. Nevertheless, it was done, and now all that's left is for you to enjoy it!
Featured image: Alexander Rodchenko – Jump, 1930s. All images courtesy DiehlCube.