Alexey Luka and Swiz Join Artistic Forces at Zimmerling and Jungfleisch
There are a lot of interconnecting points between Alexey Luka art and Swiz art. Sharing a past in Graffiti, both artists moved from the streets to the studio and from graffiti writing to a more abstract form of art. For the first time ever, these two artists will be joining forces at Galerie Zimmerling and Jungfleisch in the exhibition titled Opened Circle. Featuring paintings on canvas, wood and plywood assemblages and paper collages, the exhibition will deal with a highly complex concept of an "opened circle" and the contradiction behind it, since a circular shape is defined as one line closed without any beginning or ending.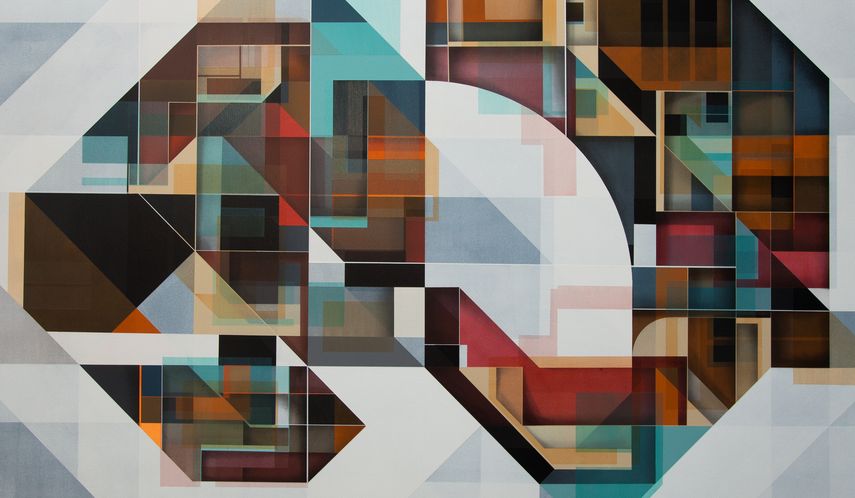 An Opened Circle
Trying to break the circle and make the impossible happen, both artists aim to break an already existing purity and harmony. While Swiz tries to show the duality between chaos, symbolized by the density of his letters, shapes, colors, and the simplicity of one simple line, Alexey Luka is more focused on the concept rather than on a visual effect. Fascinated by the idea of an opened circle, both artists will try to discover what happens at this breaking point. Will this reveal an emptiness that can be filled with letters, shapes, colors or stories? Will this be a point where anything can happen?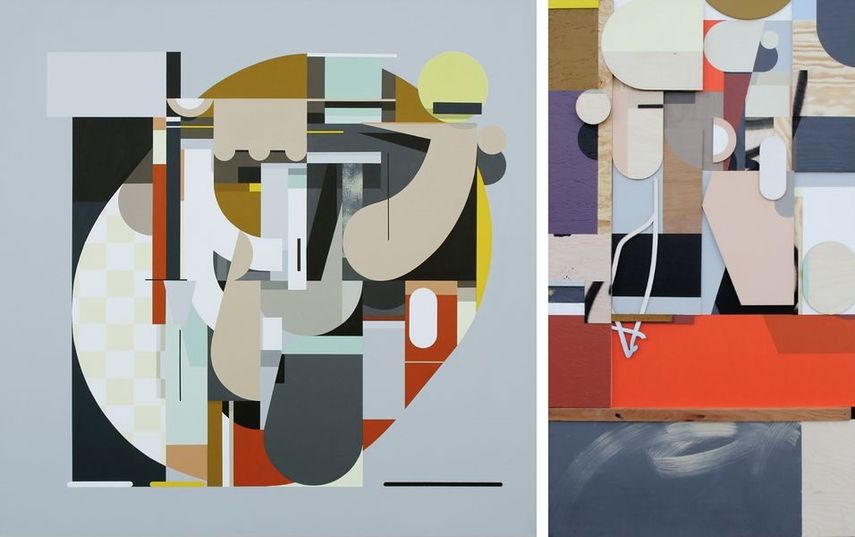 Swiz Art and Alexey Luka Art
Having a background in Graffiti, the Russian artist Alexey Luka has developed a unique and recognizable style, based on the use of abstract graphic forms and chromatic variations. Using different techniques, he creates complex Post-Constructivist compositions where colors and geometric lines interact, developing a sort of puzzle that attract viewers to reconstruct and deduce the images. His works combine faces, characters, and landscapes that alternate in a game of perception, activating the viewer's imagination. On the other hand, the visual experimentation of the French artist Swiz has led him to develop a style that echoes the Futurism movement. He has adopted a deconstructed aesthetics in his practice, with a preference for complex, intricate design. Playing with words and typographic rules, his letters turn into shapes that divide and overlap, creating a sort of a jigsaw.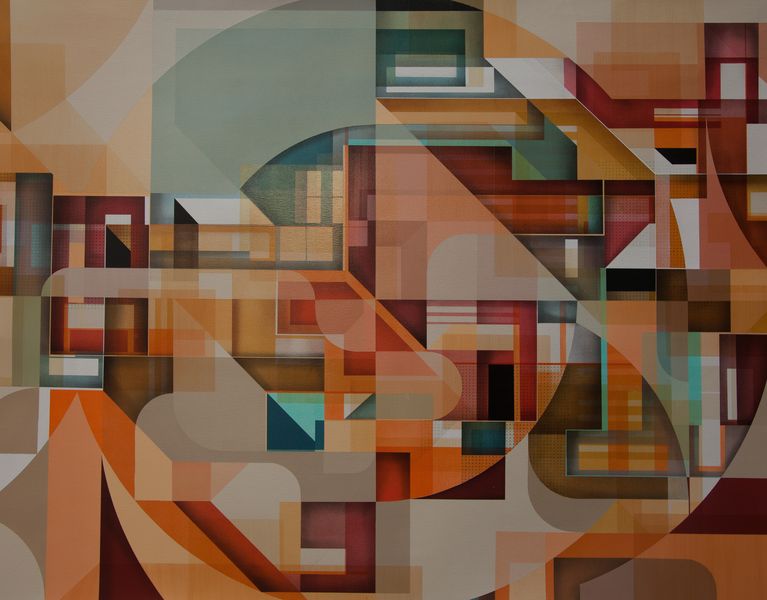 The Duo Show at Galerie Zimmerling and Jungfleisch
Both artists will present works that convey a message that needs to be deciphered. While Swiz plays with the concept of encryption using the logic of a mathematics of shapes, Alexey Luka aims to tell a story, evoke a situation or a vision through the composition and decomposition of the shapes and the chromatic combinations. The exhibition Opened Circle will be on view at Galerie Zimmerling & Jungfleisch in Saarbrücken, Germany from April 6th until June 3rd, 2017. The opening reception will be held on Thursday, April 6th at 7 p.m. Both artists will be in attendance and a catalog will be published to accompany this duo show.
Featured images: Alexey Luka –  Neighbors (detail), 2017; Swiz – Opened circle N°2 (detail), 2017; All images courtesy of Galerie Zimmerling & Jungfleisch.