Alice Pasquini Explores the Dance of Imperfection and Perfection at 44309 Street Art Gallery
One of the most renowned Italian urban artists Alice Pasquini is returning to Dortmund, for the exhibition at 44309 Street//Art Gallery. New Alice Pasquini exhibition is entitled I'mperfect Tense and the visitors will have an opportunity to enjoy new works by this amazing artist. The works that will be displayed at 44309 Street//Art Gallery examine the notion of (im)perfection. As the artist herself said: Imperfection is defined with respect to a genre, a canon, or a law. Too much or too little with respect to the norm renders something imperfect. What but is the criteria for imperfection in art? Allure certainly has nothing to do either with perfection or beauty. The most "perfect" subject is often the least inspiring.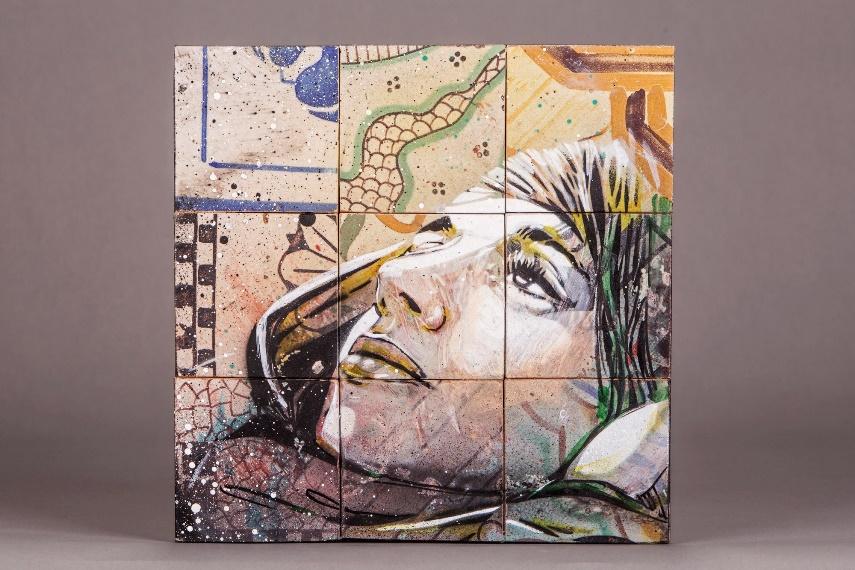 Imperfections and Perfection – The Art of Alice Pasquini
Alice Pasquini is a visual artist from Rome who is best-known as an urban artist, although she works as an illustrator, set designer, and painter as well. Alice's preferred canvases are city walls and she's traveled widely, bringing her artwork to life on the streets of different cities across the globe, such as Sydney, New York, Barcelona, Oslo, Moscow, Paris, Copenhagen, Marrakech, Berlin, Saigon, London, and Rome. The theme of (im)perfection seems to be a logical outcome of Pasquini's practice. Known for her inventive usage of materials, here, too, the theme of the show is not only communicated through imagery but also the media used: empty bottles and old cabinet doors refer to their past and through their imperfections become even more alluring. Alice objects the contemporary notion of the harsh and clinical industrial aesthetic and instead offers an emotional and sensual point of view on flaws, defects and irregularities.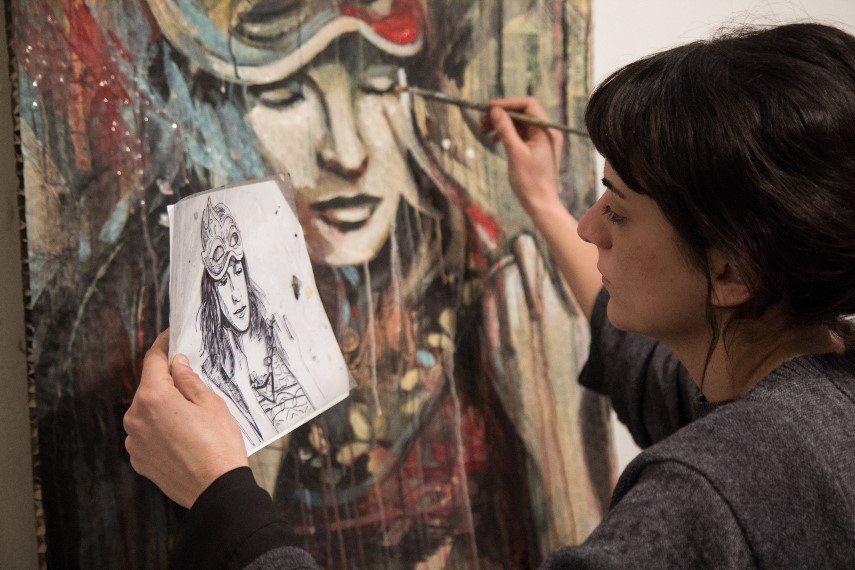 I'mperfect Tense
Pasquini's works are conceptually quite complex. We could even say that she examines the notion of aestheticism, by posing the question: what is beautiful? In her statement, Alice Pasquini quotes Umberto Ecco: The Venus de Milo, with her missing arms, is imperfect. As seductive figures we celebrate beings with defects: crossed-eyes, noses like those of Barbra Streisand, the lameness celebrated by Montaigne. Tanizachigives praise to the bowed legs of Japanese women. Because in watching them, the continual attempt to imagine what has been lost is alluring. She also adds: I paint on objects where time has left its mark, evoking a past in which its imperfections reflect our own flaws, our own scars, our own uniqueness. Finally, Alice Pasquini once again proves how urban art is usually socially and politically engaging. Through her art, the artist sends a very powerful social and political message: What I seek is not to comply with a taste canon, but an internal principle. To rebuild a naturalness of materials, of senses, of emotions, against the invasive industrial and technological alienation, against banal, manipulative advertising.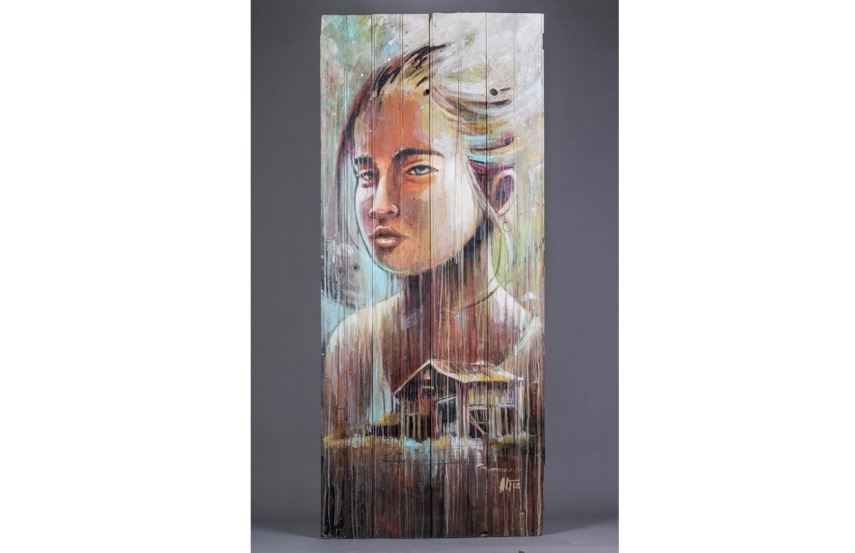 Alice Pasquini Exhibition at 44309 Street//Art Gallery
It's very interesting how the title of the exhibition – I'mperfect Tense was coined. As Pasquini notes: It's odd that in English the word imperfect contains "I'm perfect."In some languages the imperfect verb form indicates a past action "imperfectly" brought to completion. Coming from the Latin imperfectus, it indicates an ongoing, uncompleted action. However, we truly believe Alice Pasquini is a perfect artist, so are the artworks that will be shown during the I'mperfect Tense exhibition. The show will be on view from April 16 until May 28, 2016, at 44309 Street//Art Gallery in Dortmund, Germany. Opening night: April 16 from 7pm.
Featured Images: Alice Pasquini – Bottles. All Images courtesy of 44309 Street//Art Gallery.
Follow These Galleries
Dortmund, Germany

Rome, Italy