All Monsters are Human
When Father James in the movie Calvary visits a prisoner in jail, the prisoner asks him: Do I look like a monster? The priest replies with a question: What do monsters look like? Eric Lacan's upcoming exhibition "All Monsters are Human" raises similar question and, while at the same time suggesting answers, the artist willingly encourages visitors to look for their own. "All Monsters are Human" is Lacan's second solo exhibition with the OpenSpace Gallery. It examines a number of philosophical questions that remain unanswered. Visitors are invited to immerse themselves in the world of intense dark Romanticism of Lacan for a spectacular exhibition without walls on October 30th at Bastille Design Center. OpenSpace Gallery rented this beautiful and huge 600m2 space in the heart of Paris to be an architectural framework for Lacan's artistic ambitions.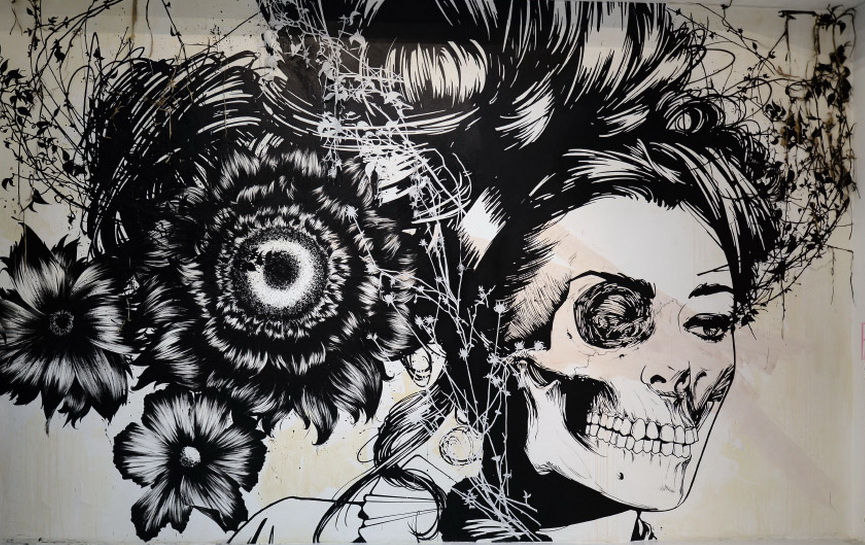 Monsieur Qui
Having started out as a graffiti artist in the 90s, Eric Lacan a.k.a. Monsieur Qui gradually transitioned into street art but we still cannot classify his rich oeuvre into any category. We know him for his large black and white eye-catching collages that cover the streets of Paris, Marseilles, and London. Lacan's body of work includes paintings on canvas, drawing, linocut, wheatpaste etc. He uses methods from graffiti to produce his designs. The key word in the midst of this diversity is technicality. His perfectionist nature sets this technicality to a higher level.  Lacan creates his works with grace and delicacy and outstanding sense for detail. Focusing on black as the absence of color and white as the sum of all the colors, he creates expressive and powerful pieces that are poetic and uplifting.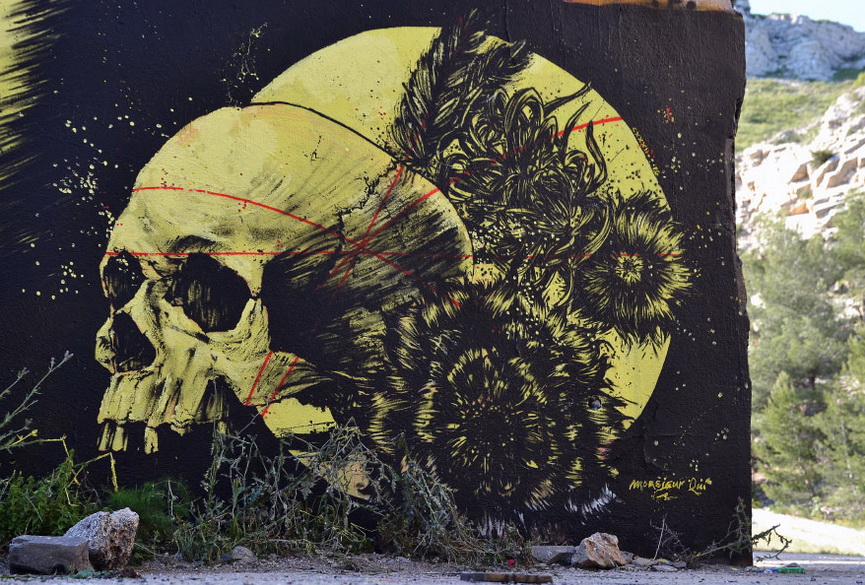 Black and White Universe
Lacan's chiaroscuro universe leads to different interpretations and the same is with his latest exhibition. Who is human? Who is a monster? A monster – a person who causes the repulsion by its ugliness, its deformity or provoking fear – is also the one who engages in conducting deviant or exceeding social norms considered acceptable. How to describe humanity in a moral sense?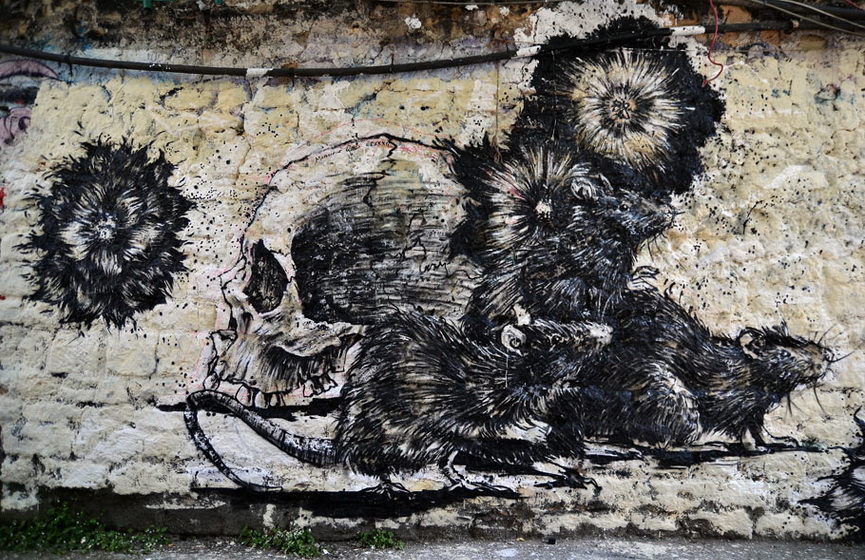 This extraordinary exhibition examines a number of questions and meanings of what is to be a human and how we see and construe one another. "All Monsters Are Human" sheds light on a bestiary of crows, dogs, hyenas and roosters – a range of aggressive animal portraits as projections of human fears and anxieties. You will also find four portraits of women that we know from Lacan's wheatpastes, named here as Lux, Bonny, Mary and Therese and depicting death in an attractive manner. Thirty works will be presented with a selection of photographic prints signed and numbered.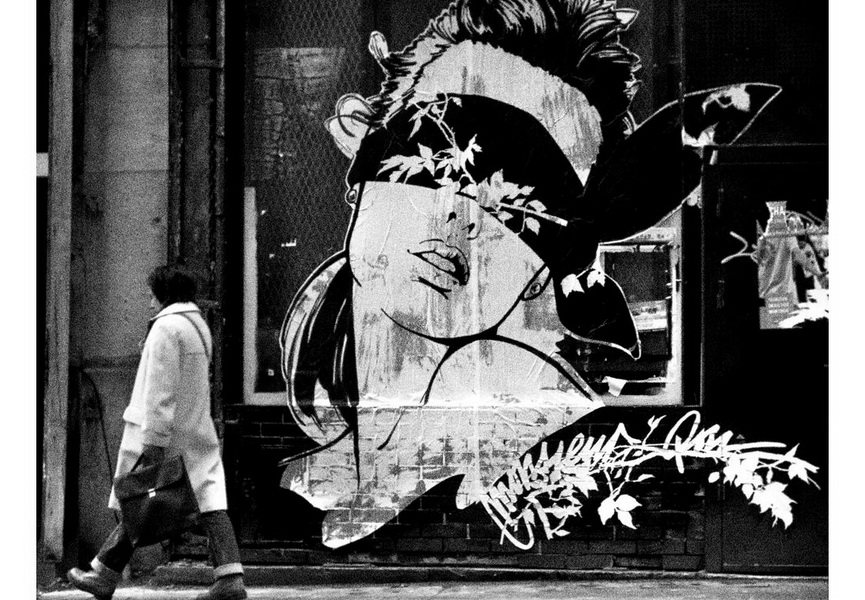 While the artist, through a fine suggestion, invites the viewer to freely interpret what he/she sees, the design of the exhibition gives the key to understanding Lacan's work. "All Monsters are Human" will open on October 30th and will run until November 2nd.