Color, Form and Depth: All of the Above by Peter Gronquist Opening at SOZE Gallery
Solo exhibition of Peter Gronquist's recent body of work is about to start in the city of Los Angeles. All of the Above is the first showing of Gronquist's work at SOZE Gallery, known as one of the leading LA venues when contemporary art is concerned. Peter Gronquist was just recently named one of the top ten new artists to collect by the Business Insider, so if you are in the neighborhood stop by the SOZE gallery's new exhibition space in West Hollywood, take a look at his recent painting and sculptural works, and discover if Business Insider was right.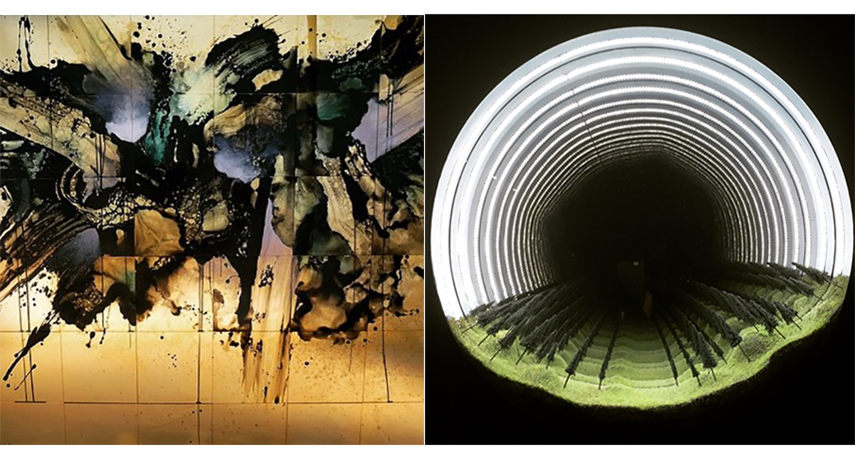 Peter Gronquist in Los Angeles
This Portland-based artist gained recognition in the world of contemporary art through his satirical works and ironical approach to consumerism or glorification of gun violence often associated with the American lifestyle and culture. The satirical edge is ever present in his artistry although it is found in various forms and mediums. Peter Gronquist's preferred style and techniques are constantly changing and evolving, making this artist one of the most intriguing figures of American contemporary art scene. The artistic practice of Peter Gronquist is rooted in the process of constant experimentation where both his paintings and sculptures are defined by the innovative use of different and new materials. All of the Above exhibition highlights some of the recent artistic endeavors of this American artist famous for his taxidermy sculptures and other mixed-media pieces.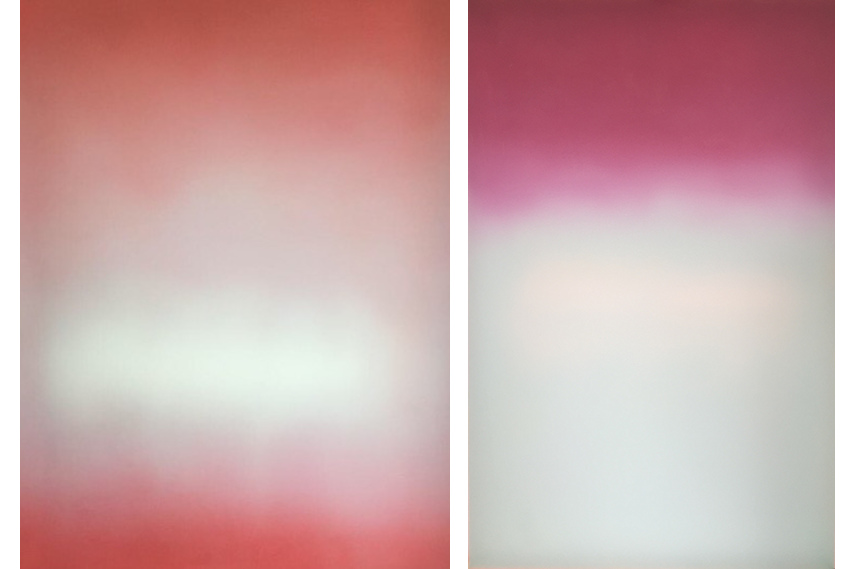 Exploration of Depth, Form and Color with Peter Gronquist
The most recent body of work of Peter Gronquist, presented at SOZE Gallery, will consist of paintings and Gronquist's further explorations in the field of sculpture. His recent paintings are made in abstract, minimalist style in oil and acrylic technique with Plexiglas cover, giving them the power to captivate the observers through their delicate surface and subtle blend of colors. Peter Gronquist will also present a range of his newest Infinity Mirror sculptures that stand as witnesses of the evolution of his artistic conducts while keeping the recognizable imagery of weaponry and military motifs often found in his works. The images associated with the culture of violence are juxtaposed to colorful nature motifs in seamless compositions. A unique effect of depth is achieved through perfectly arranged repetitive forms that fade towards the center of the sculpture in a perfect loop. The use of gold as one of the artist's signature colors is also widely present in many of the artworks on display at All of the Above exhibition.
All of the Above at SOZE Gallery
All of the Above solo exhibition will open on July 25th, 2015, with the reception on the same day from 7 pm to 9 pm. You should definitely visit the SOZE Gallery in Los Angeles and check out these amazing explorations of color and form brought to you by Peter Gronquist. The exhibition will stay on view until August 27th, 2015. Another useful information for those absolutely fascinated by the works of Peter Gronquist and interested in expanding their art collection is the price of the artworks which will range from 3,500 to 25,000 US dollars.
Read about upcoming exhibitions worldwide with a free sign up for MyWidewalls!
Featured images: Peter Gronquist – Skulls and Flowers. Infinity Mirror Sculpture with Flowers and Gold Skulls – 46'' Diameter 6 '' Depth Peter Gronquist – The Woods. Oil, Enamel, and Acrylic on Plexiglas and Wood – 48'' x 60'' x 10'' Peter Gronquist – Triangle Roses and Planes. Infinity Mirror Sculpture with Roses and Planes – Edition of 5– 20'' Diameter 3'' Depth, detail
All images courtesy of SOZE Gallery
Follow These Galleries
Los Angeles, United States