Amanda Gentry and Maura Segal Art Exhibition Announced at Matthew Rachman Gallery
People, places, things… are rarely as they seem. What lies beneath the surface of first impressions provides new and unknown dimensions to experience. Matthew Rachman Gallery is hosting Amanda Gentry and Maura Segal art exhibition to tackle this subject. Titled SERIOUS/Play, the exhibition will pair works of these two international artists to encourage the viewers to challenge their initial perceptions. While Maura Segal creates multi-layered artworks using a combination of acrylic paint and carefully selected papers, both new and antique, Amanda Gentry creates sculptural forms rooted in the basic building block of geometry that when applied to gently curved planes begin to take on qualities associated with human emotions. The exhibition will be the first of the gallery's 2017 lineup.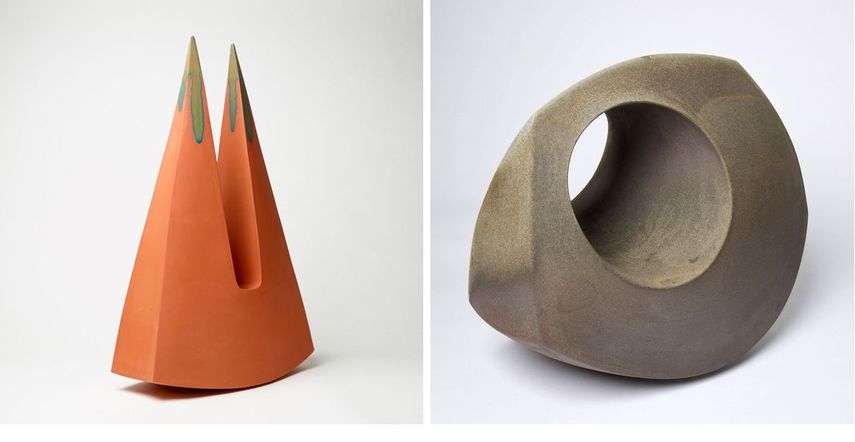 Between Play and Seriousness
When looking at Amanda Gentry's works, at first glance, the serious tone seems evident: transitions from one place to another seem decisive, curves seem intentional, and the negative space seems considered. Yet, when we explore these works further, our first impressions become inverted. Her surfaces begin to dance with playful memories of wood-fueled flames, or glazes mischievously run with their own agenda. On the other hand, the multi-layered and vibrant canvases of Maura Segal seem more playful in their essence. Yet, after scratching beneath the surface, the seriousness of her work reveals itself within color blocking that defends crisply defined edges. What becomes evident, is the amount of discipline and patience that have been invested in order to create these numerous layers.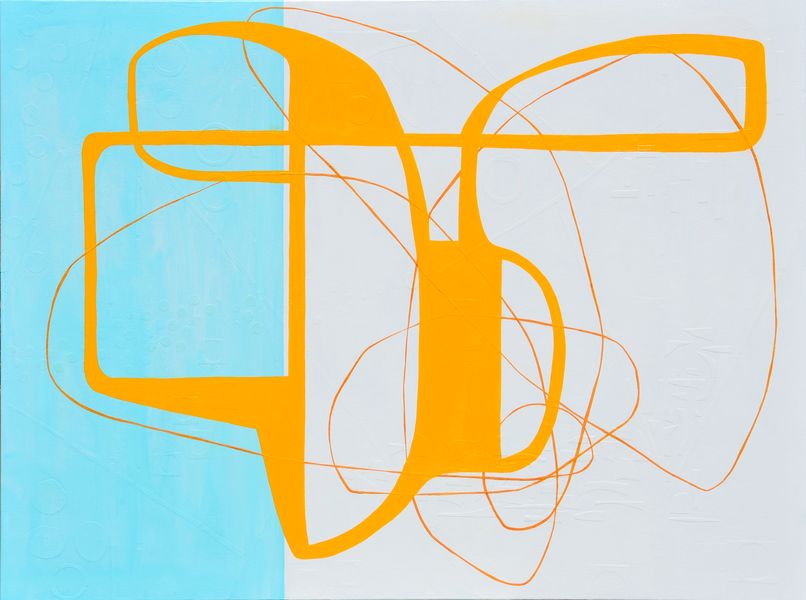 The Practice of Amanda Gentry and Maura Segal
Amanda Gentry focuses on simplicity in her practice. For her, simplicity has no tolerance for what is untrue or convoluted and it yields clarity. Forms she creates relate to the space they inhabit with a certain kindness and empathy. They move with gentleness when activated and frame the negative space with curiosity. In her work, she employs the simple medium of clay with tools such as a rolling pin, paddle, and a rasp. Using carefully selected papers, Maura Segal cuts them into strips and other geometric and organic shapes. She creates a relationship between these coexisting elements reflected in the juxtaposition of dense, geometric paper forms and the free, expressive and rhythmic lines. In this way, she creates a complex universe of balance, texture, color and vibrant rhythms.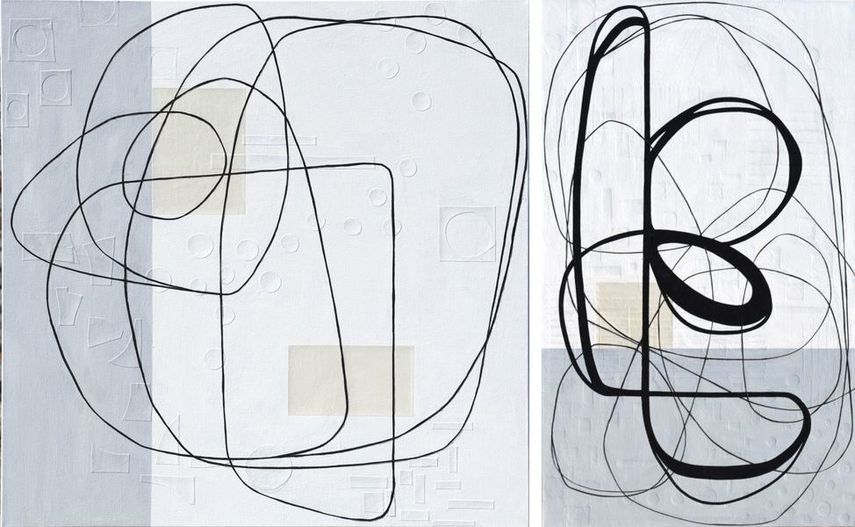 Amanda Gentry and Maura Segal Art at Matthew Rachman Gallery
After receiving her BFA in Design from Boston University, College of Fine Arts, the work of Amanda Gentry has taken her abroad to both Italy and France for study and residencies. The work of Maura Segal has been exhibited in art galleries around the United States and placed in private collections throughout California. The exhibition SERIOUS/Play will be on view at Matthew Rachman Gallery in Chicago from February 25th until April 9th, 2017. The gallery will host an opening reception Saturday, February 25th from 6 – 9 pm. Both artists will be in attendance.
Featured image: Works by Amanda Gentry and Maura Segal. All images courtesy of Matthew Rachman Gallery.