See Life
Known Gallery is hosting a "See Life" themed exhibition presenting works of three female artists. Amandalynn, Lady Mags and Tatiana Suarez created a new body of work specifically for the group show that opened October 11.  All three artists are recognized fro their enticing, sensual and organic murals, street art and fine art. Although a similar understanding of art aesthetics binds these three artists, they also bring different influences and backgrounds to the table.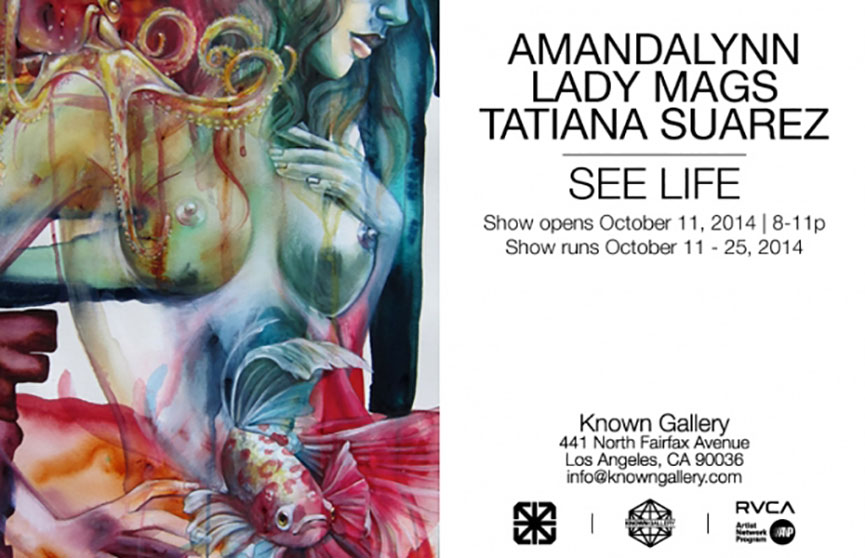 Tatiana Suarez
Tatiana Suarez's art and murals depict enchanting, doe-eyed figures with luscious curves, ornamented by creatures and exotic plant life. She has the ability to draw the viewer into a beautiful and surreal world, using imagery that stems from her Brazilian and El Salvadorian heritage.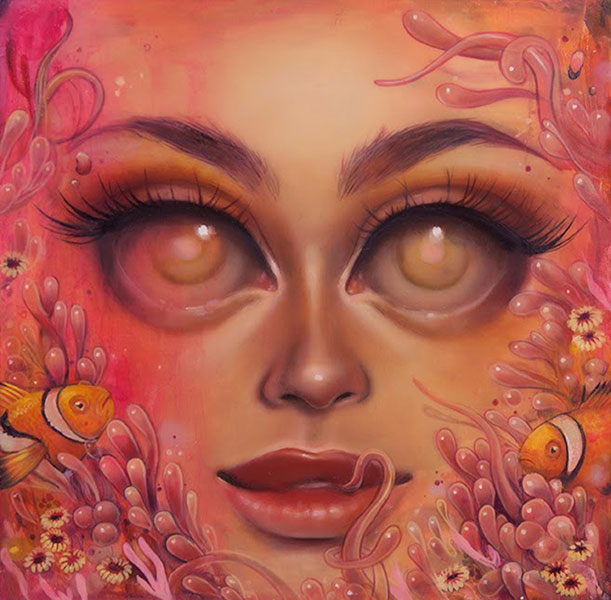 Lady Mags
Lady Mags has been a graffiti writer since 2006, when she started painting tracksides in Chicago. She began creating abstract fine art pieces with watercolor several years ago, expressing beautiful compositions with sinuous pools of color. Recently, Mags has taken her learned knowledge of abstraction into mural works with Amandalynn, creating a fluid balance between fine art and street art.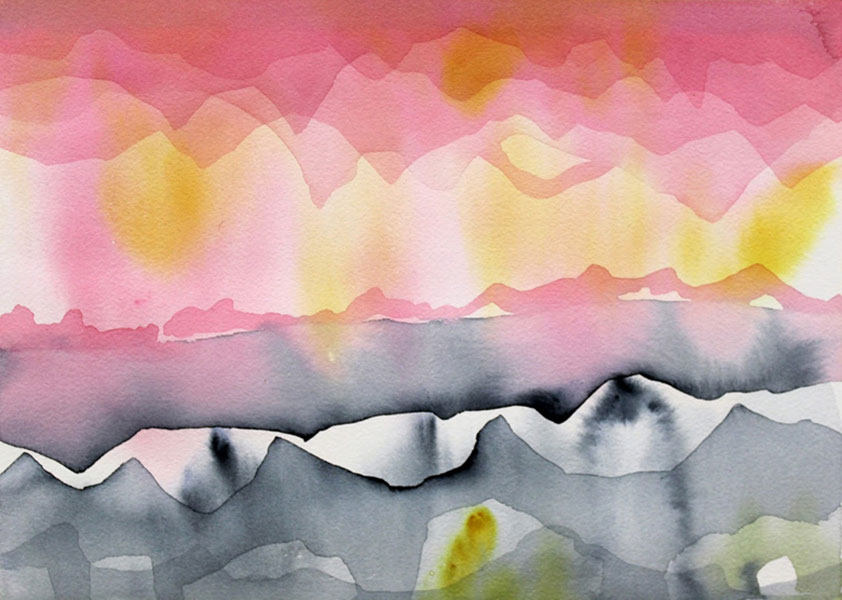 Amandalynn
Amandalynn's artworks present the viewer with enticing female forms and enchanting creatures. She often collaborates with other artists to create large outdoor works, which include her sensual muses entwined with graffiti and other forms of street art. Amandalynn seeks to create seductive and pleasing depictions that leave the viewer always wanting more.
We're anxious to see what this trio has come up with and how each artists individually but also together have adapted the theme see life to present a harmonious group exhibition. If you want to see for yourself the exhibition runs for fourteen days, ending on October 25.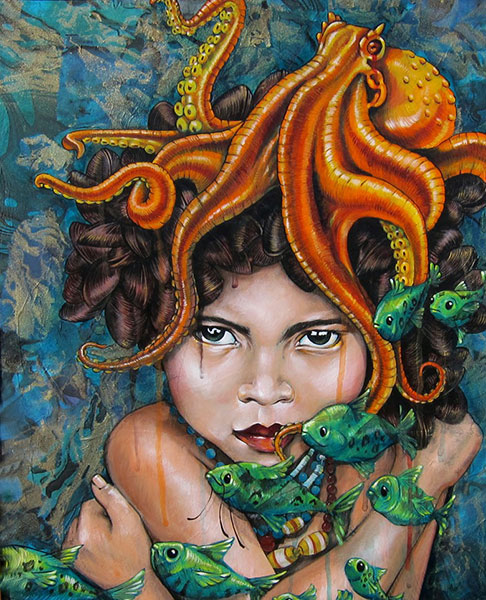 [mc4wp_form]