Beautiful Anatomy by Gustavo Rimada
Parallelly with Free Flight exhibit, C.A.V.E. Gallery presented another solo exhibition by Gustavo Rimada, a Mexican – American street artist whose imagery is greatly influenced by tattoo art and his ethnic heritage. The show entitled Anatomy was on view from January 11 to February 1, and it was the third presentation of Rimada's artwork at C.A.V.E. space. Graphic style, vivid colors and rich symbolism were the core elements of his new paintings, as the show attracted much attention from all of the urban art lovers.
Style of Gustavo Rimada
Gustavo Rimada's paintings exude a particular blend of influences and a very unique emotion. They are composed through cleverly interwoven references on pin-up artists, the most known being Gil Elvgren or Olivia and Alberto Vargas, pictorial elements taken from the tattoo craft and emblematic representations drawn from the rich and vibrant Mexican history. These influences are not hidden, Rimada deliberately pays an homage to his role models and values he hold in high esteem, while simultaneously giving the works a singular atmosphere, decorative and detached, somewhat resemblant of art deco painting. The viewer can revel in an abundance of overlapping emblems derived from Catholic imagery, faces of beautiful women, imaginative re-inventions of animals and insects and macabre subjects. It is certain that one of the artists Rimada admires very much is his fellow Mexican, and one of the icons of modern art – Frieda Kahlo.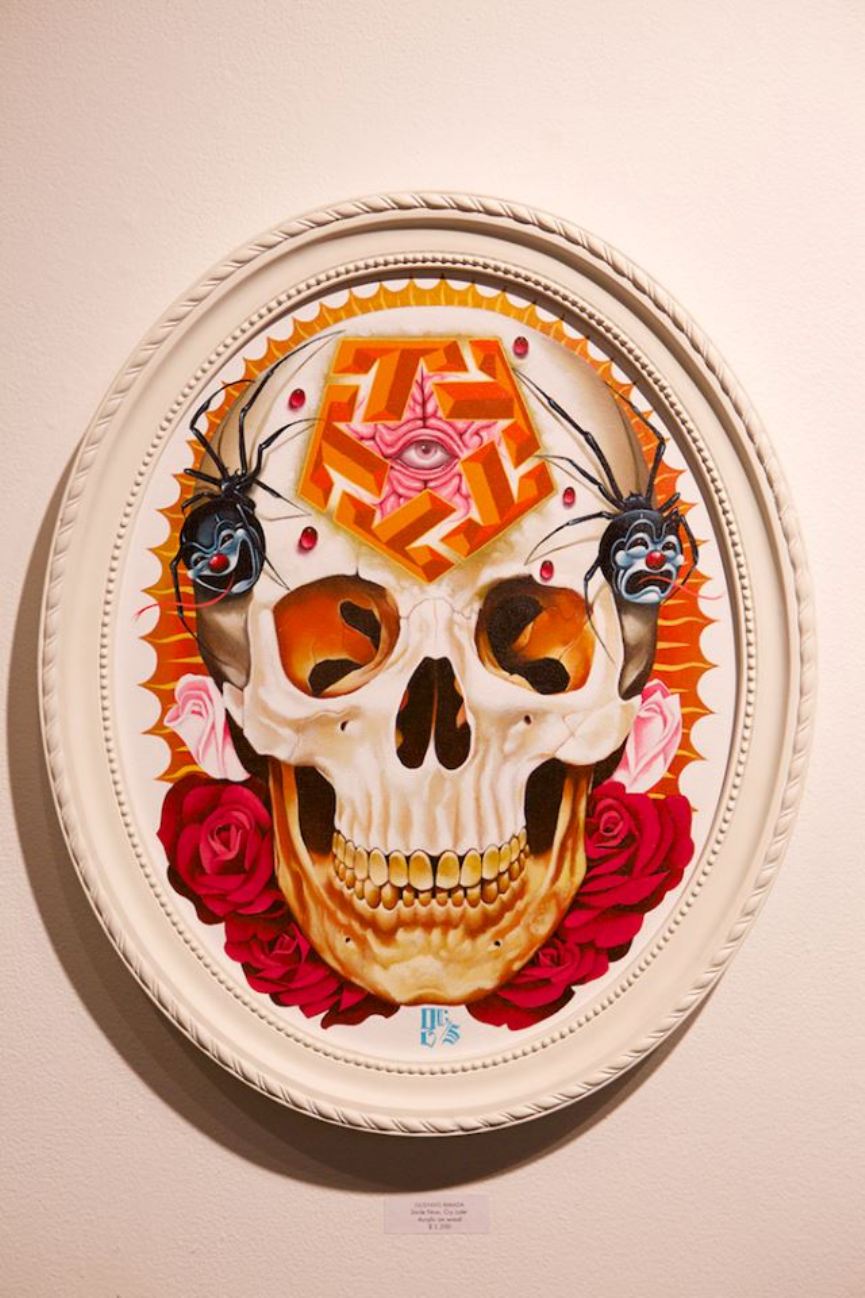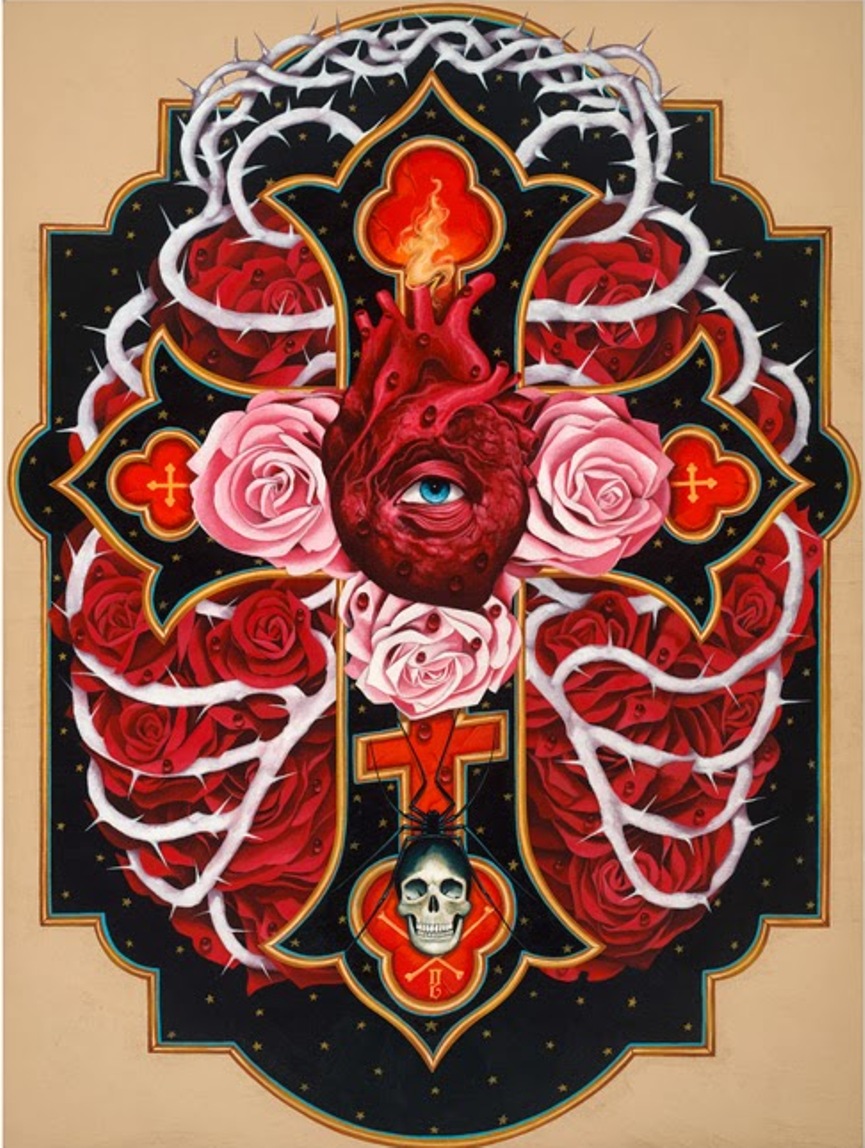 The latest part of Rimada's oeuvre presented at C.A.V.E. Gallery explored the metaphoric quality of different human body parts, especially that of a heart, all rendered through the artist's esoteric outlook. In total, 18 art pieces were displayed at the show, all testifying to the impressive mastery of technique Rimada dedicates a lot of his artistic attention to.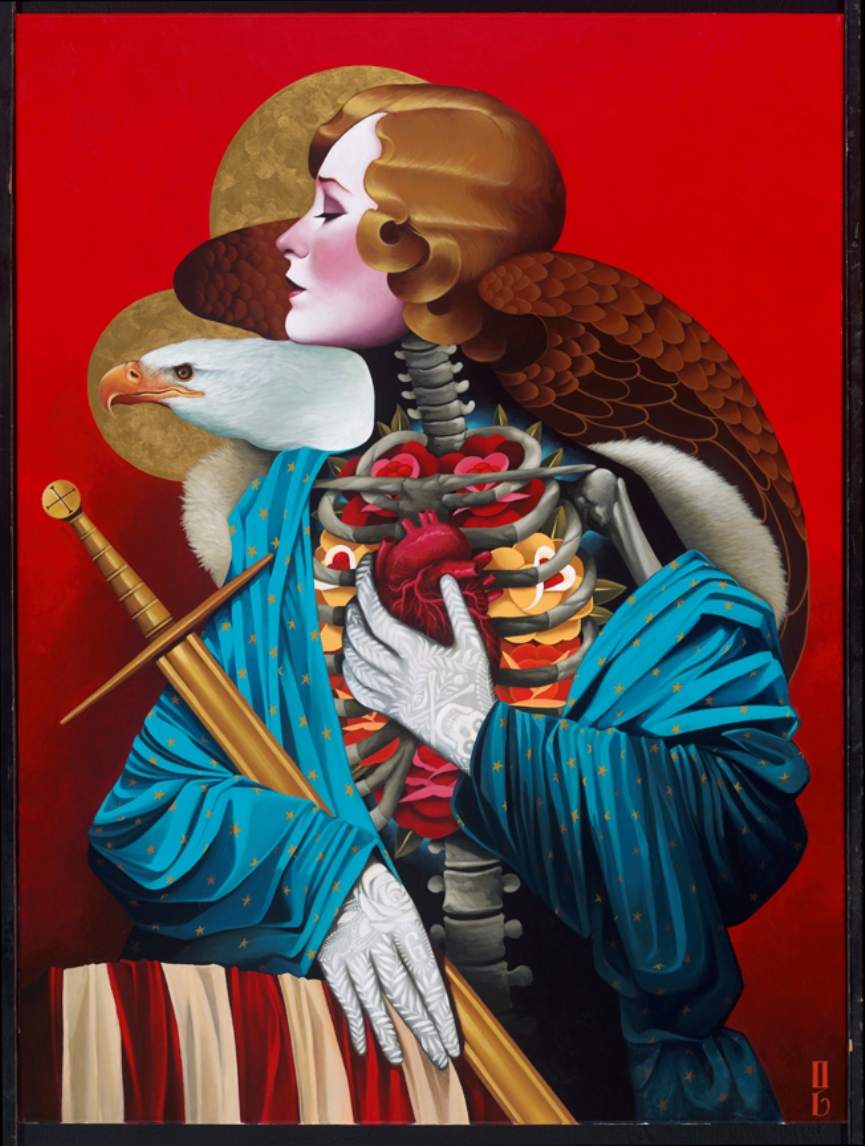 Gustavo Rimada – Background
Gustavo Rimada was born in Mexican town Torreon in 1981, and at a young age his family moved to California, where he grew up, remembering the hardship his family underwent after moving to the US. Showing his talent for art as a boy, he was strongly encouraged by his mother to develop his gift and he followed the artistic choices in school, graduating computer animation at the Art Institute of Los Angeles in Santa Monica. After the national tragedy of September 11, Rimada felt he had to dedicate his time to something more worthwhile, and joined the US Army, serving in Alaska for three years. Afterwards, he started pursuing a different kind of creativity, as a tattoo artist, which ignited his love for art and desire to make a career out of it all over again. Rimada began painting and in time became a devoted fine artist and one of the rising stars of the rapidly expanding art scene of Southern California. Admittedly, a workaholic, Gustavo Rimada is opening a new chapter for all art enthusiasts, producing and showing his vibrant artwork.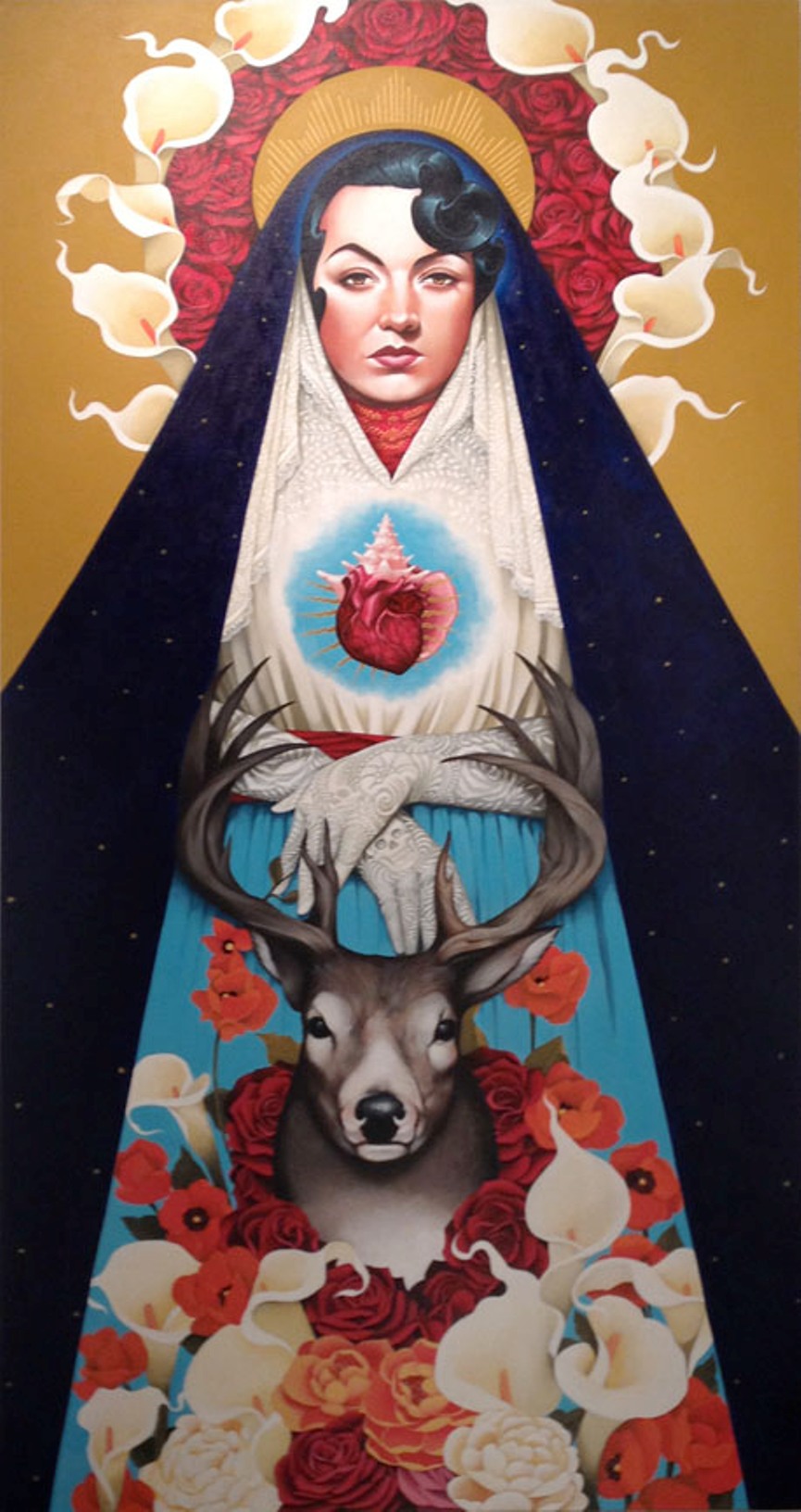 Anatomy exhibition was only one display of Rimada's art, confirming once again that he had made the right choice when he returned to the arts.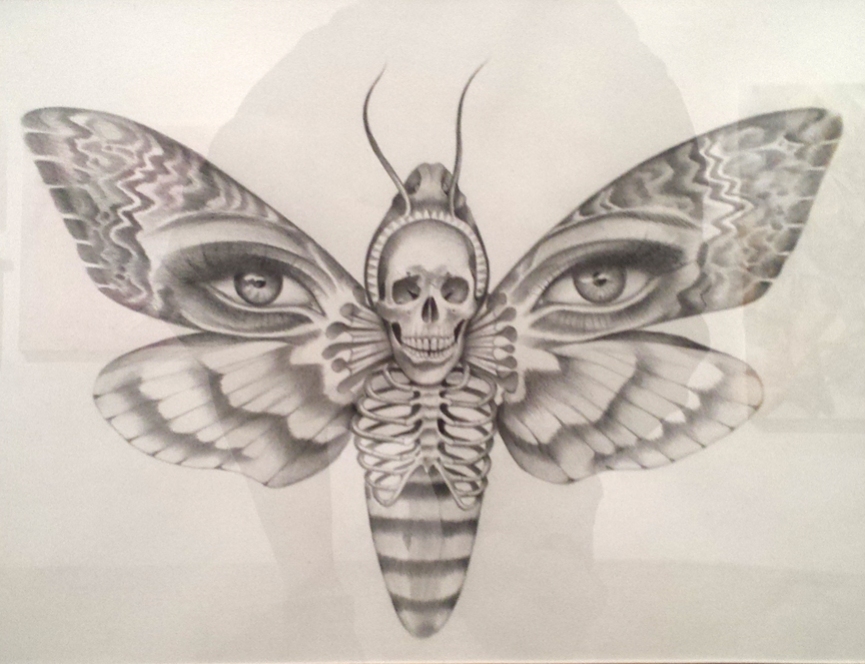 C.A.V.E. Gallery
C.A.V.E. Gallery exhibits and promotes the new contemporary art movement, urban art and street art. It supports both emerging and established creatives from the field, always encouraging the expansion of their personal expressions.