André Saraiva goes to EXIT
André Saraiva designed EXIT Magazine's cover of Volume 3, Issue 9. The Portuguese artist, born in Sweden and based in France is obviously the best fit for an international magazine like EXIT. The Bi-annual fashion, art, travel and photography magazine is known for their reduced layout, minimalist aesthetics and perfect use of imagery. They have done so again with this newest design venture. Saraiva used his signature character Mr. A for the cover. Mr. A is painted in krink marker, creating the drip down effect. The pink background accentuates the white krink paint. The magazines a beautiful collectible and we can't wait to get our hands on a copy.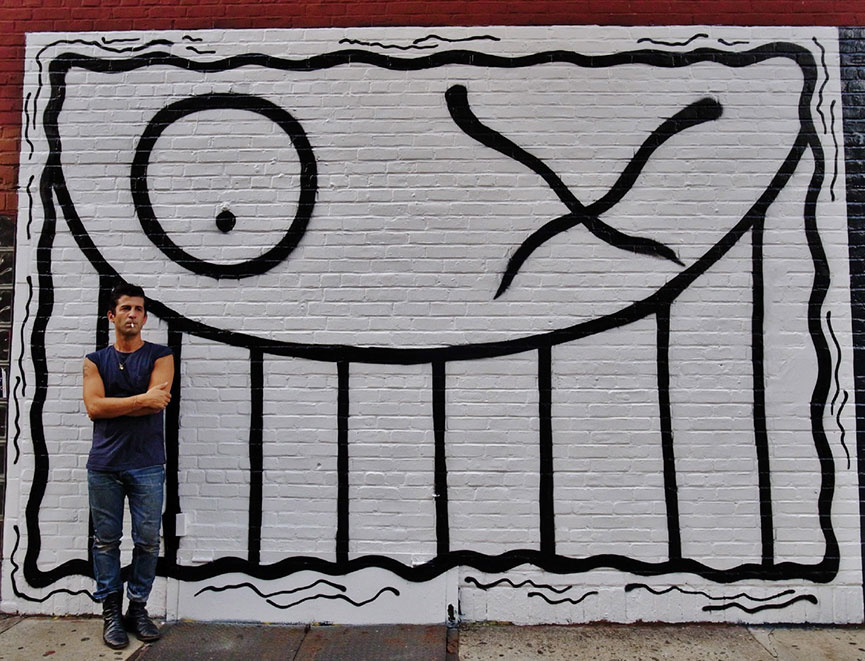 André Saraiva – Background
André Saraiva, aka Monsieur André aka Monsieur A, is a french graffiti artist. Born as a son of portuguese parents in Uppsala, Sweden he lives in Paris since his childhood. He started doing graffiti in 1985. He became famous in the late 90's with Mr A, a cartoonish character with a round head, a cross and a circle for his eyes, a big smile and very long legs, which he used to draw all over the streets of Paris. He is part of the early Parisian graffiti scene along with Invader and Zevs and he appears in Banksy´s street art movie "Exit through the Giftshop". His distinctive style, poetic and joyful, and his use of pink color, made him quickly stand out. In the early 2000´s, he developed the Love Graffiti series. From there on he developed his style in various techniques such as wall paintings and sculpture. Also installations count to his repertoire, as seen at "Art in the Streets" in MOCA Los Angeles, curated by Jeffrey Deitch and Aaron Rose.