Mirror Mirror
The illustrations of Andrea Wan read like a fairy tale. Wan's characters are placed in surreal and poetic environments in an ongoing story.  Her art draws heavily on dreams, memories and the subconscious. Through drawing, Andrea Wan explores her own response to the surrounding environment, integrating personal feelings with imagined landscapes. She sees her work as a visual journal that reflects her thoughts and experiences. It is an on-going process of self-discovery.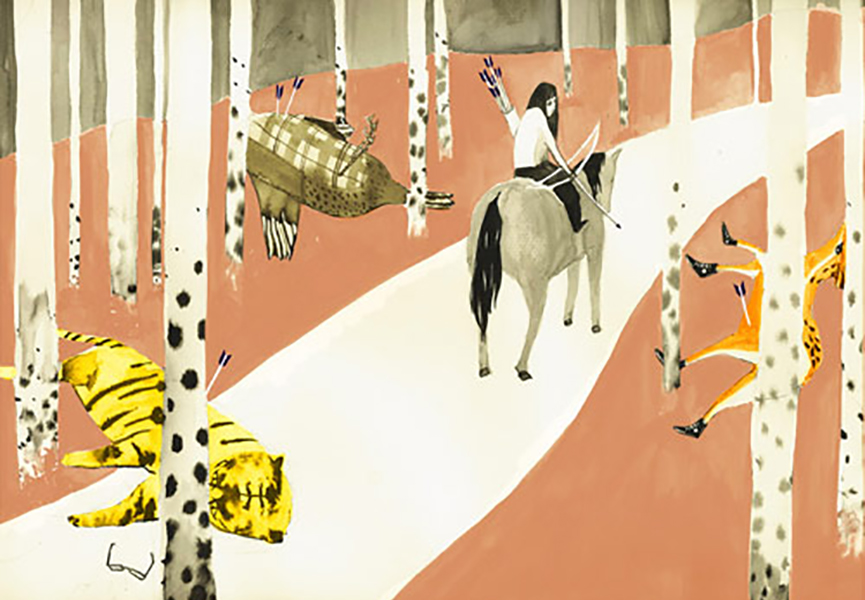 Different World
As a 10-year-old, Wan moved from Hong Kong to Vancouver. At one point, Wan went to study illustration and design in Denmark and now she is based in Berlin. Adapting to new environments has been a big part of her life that affected her artistic expression in many ways. It was in Kolding, Denmark where Wan developed her current drawing style. "Whenever I'm visiting a city I naturally make observations on the color palettes, the architecture, the nature and the fashion, because every place is unique in its own way. For example, in Denmark I saw a lot of textiles and patterns, color combinations with neutral and pastel hues against really bright colors. The streets are filled with brick-red and white buildings… One main advantage of being an artist in Europe is that you can easily travel around for not a lot of money.  A mere 2-hour flight can bring you to a totally different world", says Wan.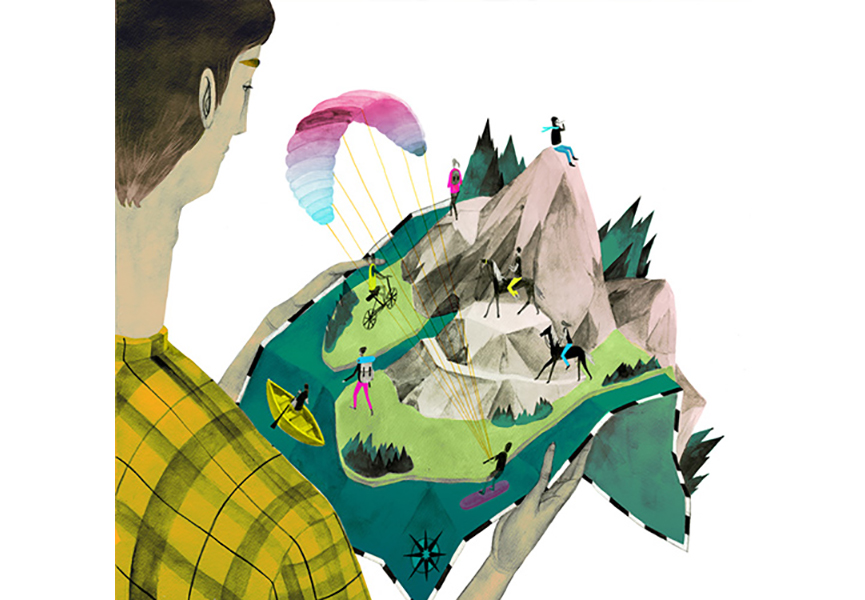 Moments of Synchronicity
Wan's drawings combine traditional narrative aesthetics with surreal qualities. She believes that our internal and external worlds simultaneously influences and reflects one another, communicating using clues and metaphors, our subconscious dropping hints into our walking life, causing moments of synchronicity.  Wan's new series, Mirror Mirror, explores the dialogue between the two coexisting realms. It is currently on view at Rabbit Eye Movement Art Space in Vienna. "I like to see each of my drawing as a still image from a scene in an ongoing story. Each series is like a chapter that evolves into the next. I used to read a lot of Fables and even made up my own as a kid – maybe that's why I always like making narrative art. I don't read them anymore, because real life is pretty much made up of a bunch of far more interesting stories. My art is like my journal of thoughts except that it's processed through a fictional filter. Like in a dream – things might not necessary make sense but we can draw clues from the symbols and overall mood to interpret the subconscious mind", explains Wan.
About Andrea Wan
Born in Hong Kong and raised in Canada, Andrea Wan went to Emily Carr University of Art and Design where she received a degree in Film, Video and Integrated Media. After graduating with a film degree, Andrea Wan went to study illustration and design at Designskolen Kolding, Denmark. Her work has graced the pages of publications like The New York Times, Computer Arts Magazine, Nobrow Magazine and Nylon. Wan has exhibited in many cities such as Barcelona, Stockholm, San Francisco, Rome, Berlin, Paris, etc.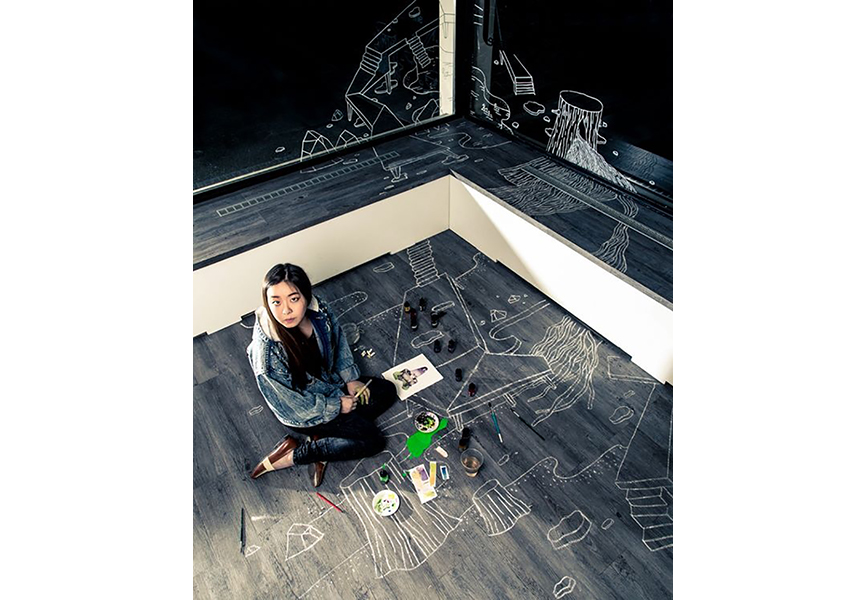 About REM
Rabbit Eye Movement, REM, started as a Street Art concept, based in Vienna, founded by the urban/graffiti artist and illustrator Nychos in 2005. In 2012 the Movement grew and they opened the doors of their own Art Space and the REM team started to work full time as an agency. This movement of urban artists is active all around the globe consisting of both national and international artists – many with a background in illustration. The agency is bringing everyone together, giving them a platform in the Art Space, connecting them to brands and creating unique gear together. Nychos: "I always saw the Rabbit Eye Movement as an Homage to all the "Rabbits" out there being active in the Urban art Movement doesn't matter what kind of Mission they are following."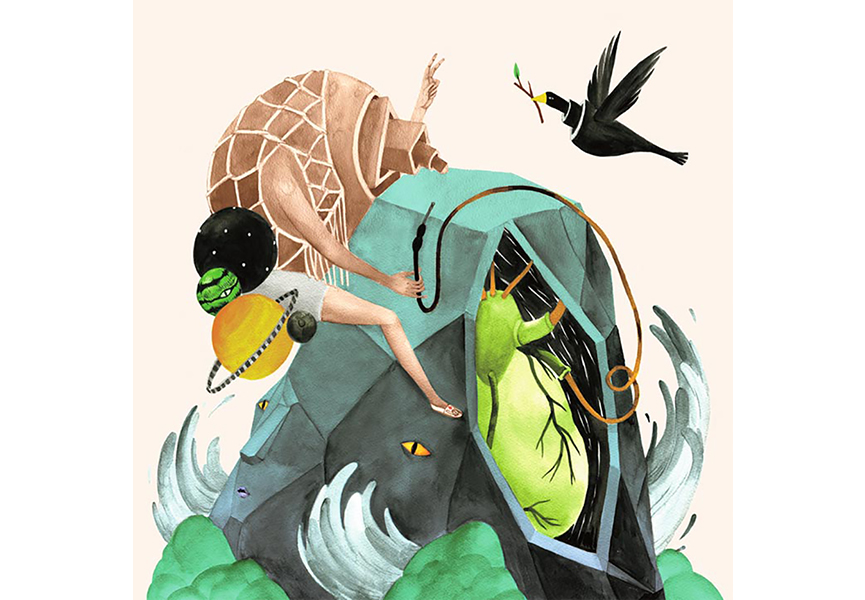 Follow These Galleries
Berlin, Germany

Berlin, Germany