Andreas Gursky Museum Frieder Burda Exhibition - Wonders of Color Photography
It's no wonder that Andreas Gursky, born in 1955 in Leipzig, holds the world record for the most expensive photography ever sold at auction. His Rhine II was sold for around $4.3 million at Christie's back in 2011. And if your first thought was "well, I would have never given that amount of money for a photograph", well, think again. It is never just "a photograph" with Andreas Gursky. His works could be described equally good either by a word "spectacular", or "stunning". His huge photographs, made with incredible precision and details, bursting with colors, are usually taken from high grounds, often from a helicopter, or a crane. And starting from October, visitors of Museum Frieder Burda from Baden-Baden (Germany) will be able to see works of one of the most important contemporary artists.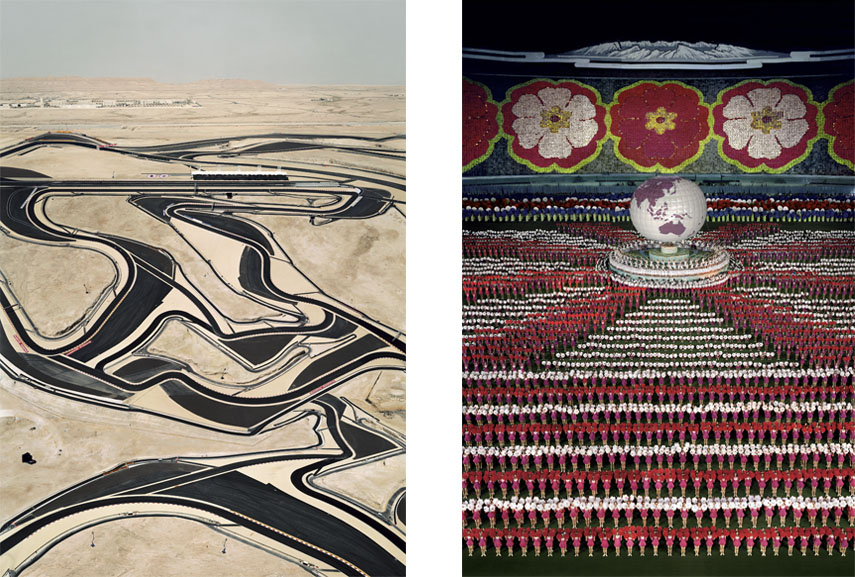 Andreas Gursky and the Issues of the Modern World
Sometimes it seems that his large-scaled photographs are depicting some alien-looking landscapes, that couldn't be found on the face of the Earth. That's just the point: Gursky is showing – and you just can't miss photographs THAT big – absurdities of the modern world. Take, for instance, his Ohne Titel XIII from 2002 – a vast and endless expanses of garbage, as far as eye can see. One would have thought that this photo was taken while filming some dystopian movie, yet, that dystopian movie we are living in. Or, his recent work Lager from 2014, or Bahrain I from 2005 – both are out-of-this-world photographs, yet, Gursky's artworks are just depicting human-made things. This way, after you have been swept by the stunning beauty and absolute perfection of each of his photographs, you start to think about them, about what lies in the back of it all: who made all of that things, and why? Photographs by Andreas Gursky are subject-less, packed with some absurdly perfect geometry, which could be easily connected with the actions of some machine, or a robot. Yet, all of those things – all those completely dehumanized things – were made by a human being. That is something Andreas Gursky wants us all to think about.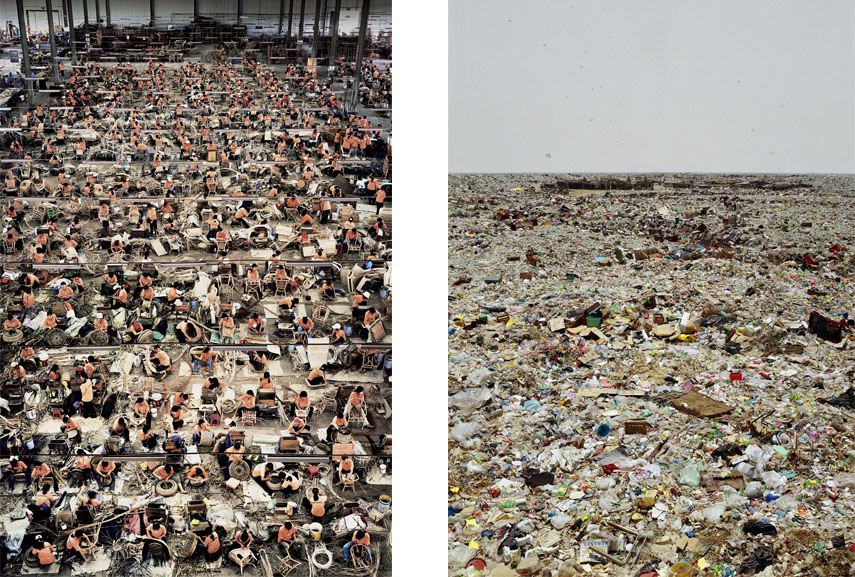 Digital Manipulation
This famous photographer is also well known for his passion for traveling, and, consequently, his visual testimonies from all around the world. Decades of traveling around the globe were conserved via large visual masterpieces, that, sort of, make an imaginary map of the places Andreas Gursky has been to. Also, Gursky is one of the first artist that had started applying digital interventions on large-scaled photographs. He started digitally manipulating photographs back in 1992, and the aforementioned Rhine II is a perfect example of his digital work. During the (re)construction of the photograph, Gursky had created a nonexistent section of the Rhine river, as he completely wiped out everything that he thought didn't belong to the landscape – all of the industry buildings and all the people, leaving just water, shores and skies.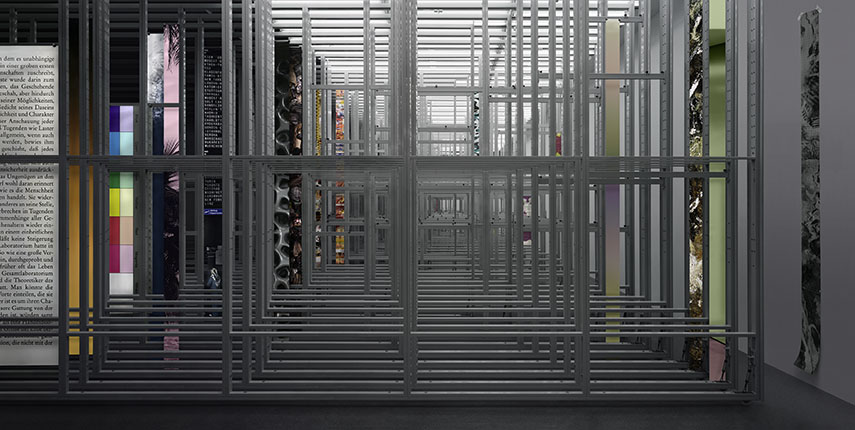 Andreas Gursky Exhibition – Where and When
During Andreas Gursky's exhibition at Museum Frieder Burda, visitors will see the arc between Gursky's old work, and his latest visual masterpieces. The exhibition was created in close cooperation between the Museum and the artist, and it is curated by Udo Kittelmann. It starts on October 3rd in Baden-Baden, Germany, and it will be open until January 24th 2016. Be sure to go and check out these stunning photographs, the amazing testimony of today's world.
Sign up for My WideWalls for FREE and be up-to-date with contemporary and street arts.
Featured images: Pyongyang I, 2007, detail. Andreas Gursky – Lager, 2014 All images © Andreas Gursky and VG Bild-Kunst, Bonn 2015. Courtesy Sprüth Magers and Museum Frieder Burda.