Andreas Leikauf Exhibition in Vienna Ironizes the Reality of Our World
The latest exhibition at Vienna-based Galerie Ernst Hilger we wrote about was Peek-a-Boo, an exhibition of works by Mel Ramos. It was on view during the summer of 2015, and it was an amazing show by a great artist. In the meantime, the gallery participated at Vienna Contemporary 2015 art fair (in September). All art events in this gallery, one of the finest ones in the Austrian capital city, are a must-see for art lovers and collectors. So, be sure to regularly follow its activities. One of the first shows at Galerie Ernst Hilger in 2016 will feature works by great Austrian artist Andreas Leikauf. Andreas Leikauf exhibition is entitled Our Perfect World and will feature the latest works by this amazing artist.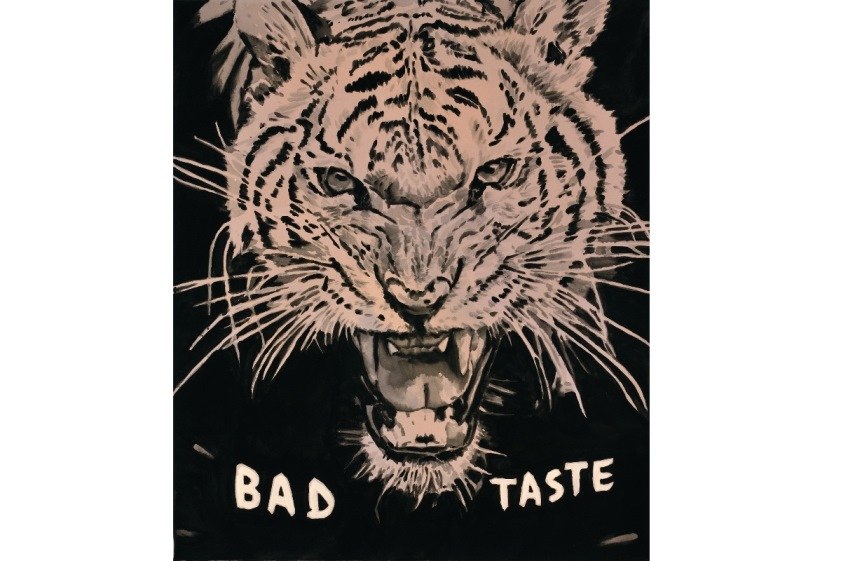 Andreas Leikauf Unique Artistic Approach
Andreas Leikauf was born in 1966, in der Obersteiermark in Austria. He studied painting and sculpture at the Academy of Fine Arts in Vienna. Andreas Leikauf has showcased his work in numerous solo and group exhibitions all over Germany and Austria, and other European countries. Several works by the artist have been sold at auction, including Trivial Tasks. He is probably best known for his paintings depicting different people in different situations – we could not label these works as pure portraits, but they have some features of contemporary portraiture. His style and technique is quite unique – his compositions represent moments from real life, moments that are frozen; however, they do not represent only a moment that is captured. No, these moments spread on the canvas with an exceptional intensity. As Johannes Holzmann, curator, head of collection, Museum Angerlehner, Wels, comments Leikauf's art: The protagonists are thus shown in moments of fundamental human challenges, searching for meaning and individuality by trying at the same time to accomplish long-established concepts and conform to customary structures while aiming for routine and belonging. Andreas Leikauf intensifies this aspect in terms of media by picking out figures and scenes from newspapers and magazines and thus externally determining them in a preceding context.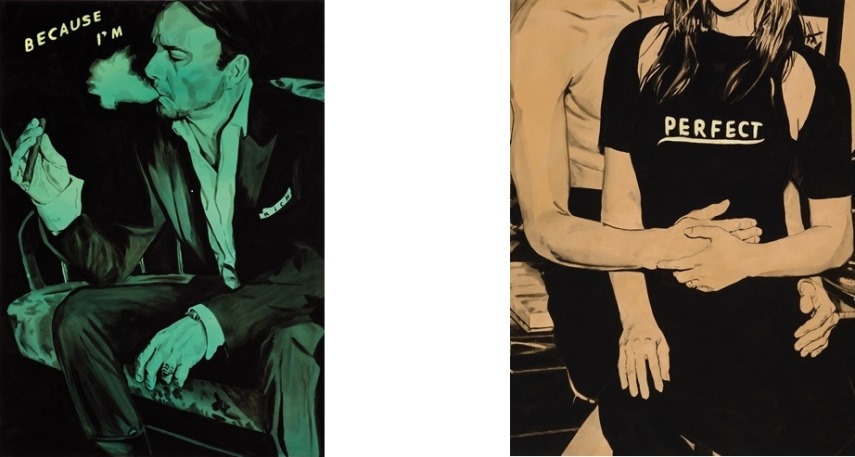 Our Perfect World
What is recognizable in the art of Andreas Leikauf is the mix of image and text. Text plays very important role in his artworks. We can see actually a dialogue between text and image. As Holzmann explains: When the off-canvas commentary 'Ready for fame' rather refers to its momentary absence than to impending fame, or when a young man, who is visibly angry, affirms his self-image with 'I am friendly', then the paradox complexity of human sensitivities is revealed in concise statements. By watching all Leikauf's painting, we see a whole world of different realities, sometimes completely separated, without any connections between them – all the artist's figures live their own perfect worlds, without actually knowing what reality is.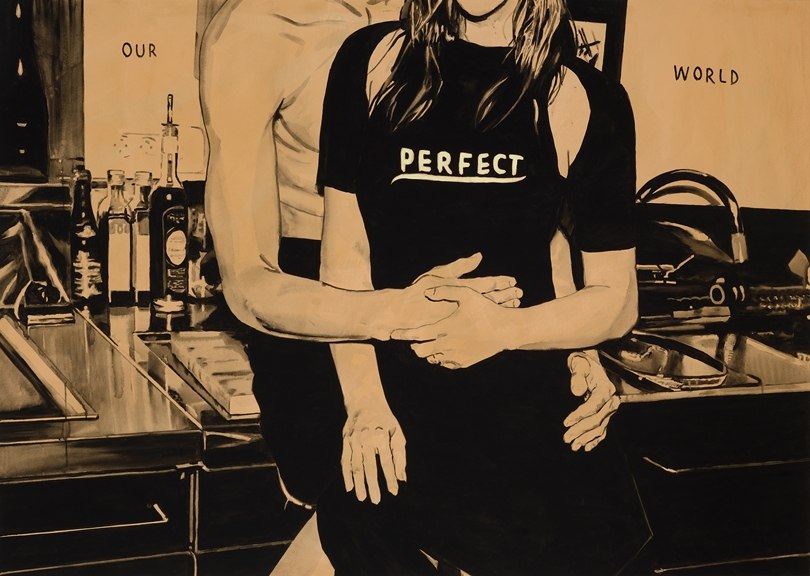 Andreas Leikauf Exhibition at Galerie Ernst Hilger
Andreas Leikauf already exhibited in Hilger Gallery in Vienna, back in 2013. For all those who would like to buy some beautiful art, the price range is from 1.300 € (30x35cm) up to 11.000 € (200×140), while art lovers must visit the show. The exhibition entitled Our Perfect World will be on view from January 13, 2016 until February 20, 2016 at Galerie Ernst Hilger in Vienna, Austria.
Featured Image: Andreas Leikauf – Our perfect world, 2015, detail. All Images courtesy of the artist.