Andrew Taylor Art in Hong Kong Exhibition
Australian born artist Andrew Taylor returns to Hong Kong for an exciting new show, The Harbour. This will be Taylor's third solo show at The Cat Street Gallery, one of Hong Kong's most prominent art spaces. Andrew Taylor's works can be found in public and private collections worldwide, and notable collections include the National Gallery of Victoria and Australian National University. With the latest series of paintings created in 2015 and 2016, Taylor continues his visual exploration of flamboyant floral motifs and fragments of nature frozen in time.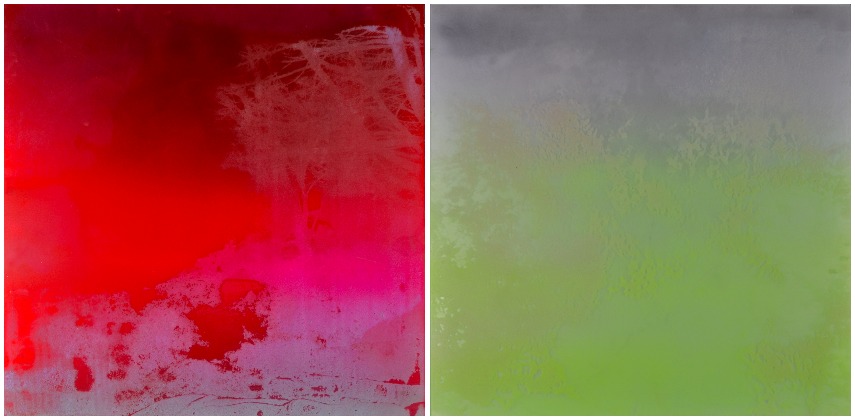 Capturing the Present
Taylors' work is notoriously known for capturing nature and largely reflects his story of living in Los Angeles for ten years with his wife (actress Rachel Griffiths) and their three children. Trough his experience of a fast paced life in big city, Taylor de-mythologizes the artist position – he sees art as a place to reflect deeper and existential questions. Focused on private life, Taylor brings familiar feelings, warmth and patience to the audience. During the process of artistic creation, author slows the pace, analyzes a specific moment, holds it for a while and captures things in it. Precisely, capturing the moment, a glimpse of a mind, art can hold the time flow and materialize the presence. On the thin line between figurative and abstract arts, Taylor paints intimate, fleeting details of the unknown natural environment which belongs to the moment that disappears. In fast moving world, it is impossible to slow down, but Taylor's acrylic windows allows us to watch stillness and silence of the nature trough the filters of technology, culture and city we are drown in.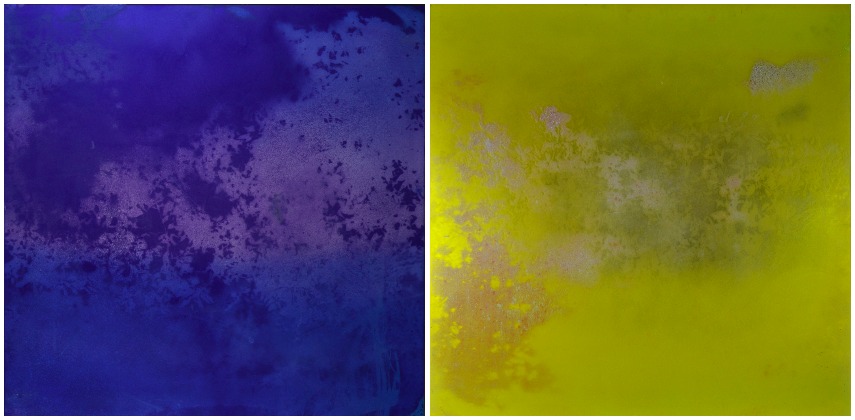 Forensic Luminosity of Nature
Bright and colorful acrylic poetry brings the mixture of new-world luminosity and old-world effects in arts. Taylor's work is influenced by Asian art practices, including printmaking, woodblock and "traditional Chinese painting and its commitment to contemplation", but he openly referring on a Redon's dreamlike world, Kiefer's flora, and alchemy of Sigmar Polke. A dark touch of the Lynch and Cave, deeply rooted Taylor in contemporary condition – context where the painting must compete with visual and auditive stimulus from electronic devices, so he paint in order to compel the viewer away from the backlit screens of computers. In light of this, the nature in Taylor's artwork isn't nature of the first degree, nor its representation, but culturally rendered phosphorescent construct, the bare forensic detail of which compels the spectator to stop, still in the moment and gently slip into the fourth dimension. Broad fields of flowers and color explosion are rather emotional and responsive than reflective. These unashamedly pretty and unfinished fragments of things from a hyper-natural world are contrasting the contemporary world of information that tends to be complete and whole.

The Harbour at The Cat Street Gallery
From its foundation in 2006, The Cat Street Gallery exhibits the emergent artists of contemporary Australian art scene, but also representing some of the most important and exciting artists from all over the world. Andrew Taylor's show The Harbour runs from 20th October until 2nd November 2016 2016 at The Cat Street Gallery, 50 Tung Street, Sheung Wan, Hong Kong. The opening cocktail is set on Thursday 20th October 6pm-9pm.
Featured images: Andrew Taylor – series Outside Harbour 1, 2, 3, 4, 5 and 6, 2016. All images courtesy of the artist.