Andy Denzler Searches for Identity in this Fast-Paced World at Opera Gallery
For the first time Opera Gallery in London will hold Andy Denzler exhibition and his series titled Between Here and There. The magnificent style and work of paintings and sculptures will be presented as the viewer's mind gazes upon the stillness of motion perfectly captured by the artist's hands. Searching for yourself in this modern world is not easy and Andy Denzler's paintings and sculptures truly captivate that. The quest for one's genuine self, steady pondering about the inward you and the stillness in movement are superbly caught by the artist's brush.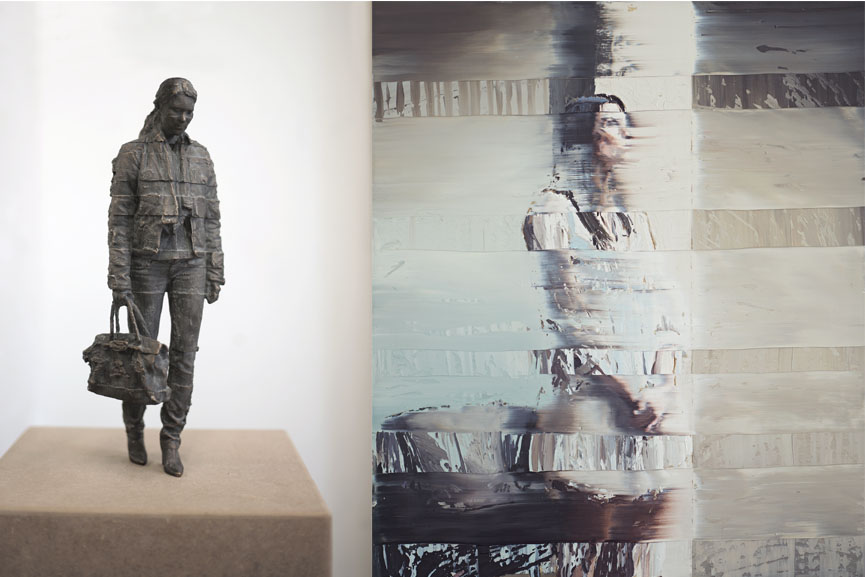 Leading the Way for Yourself
Andy Denzler exhibition highlights the constant search of finding yourself in the series Between Here and There. Motions can be seen in his artwork, yet gentle horizontal brush sweeps provide them with stillness necessary for the mind to capture them and be lost in the thinking. Modern day lifestyle, everyday questioning in front of the transitioning background are featured in his art. Andy Denzler saw the decaying past, bright hope for future and the struggle in the present which promises much potential. Using his personal history, Andy Denzler could relate to young creative people in his paintings and sculptures that were used as prime figures. He uses modern day technology with old camera photos to bring out the abstract of his artwork. While looking at his paintings there is never a dull sensation, Denzler's play with the colors brings the transparency of time to the full effect. His main source are the photos he takes earlier and then through selection and hard work there is a feeling that his paintings come to life. With careful blurring, his paintings have the sensation of a ghostly look; playing with the visual sense of the viewer's eye anyone can start the journey through time with them.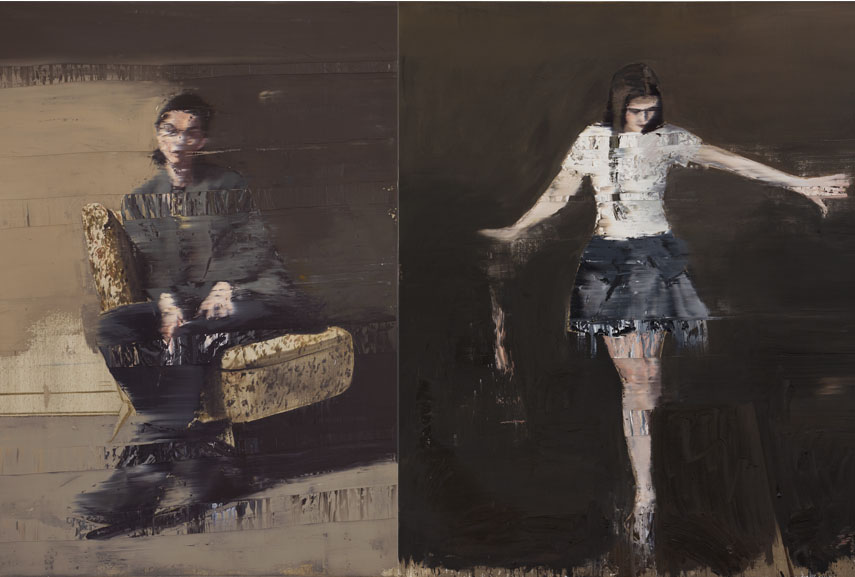 Fast-Paced Environment
Buildings serve as a narrative and perfect background which invites anyone to travel through time with the main story in front of them. In a modern fast-paced world there is a feeling that the environment follows us everywhere, Andy Denzler captures it and gives it a meaning of rapid change that stays with the artist and his work. Searching yourself in this modern world is not easy and Andy Denzler's paintings and sculptures truly captivate that.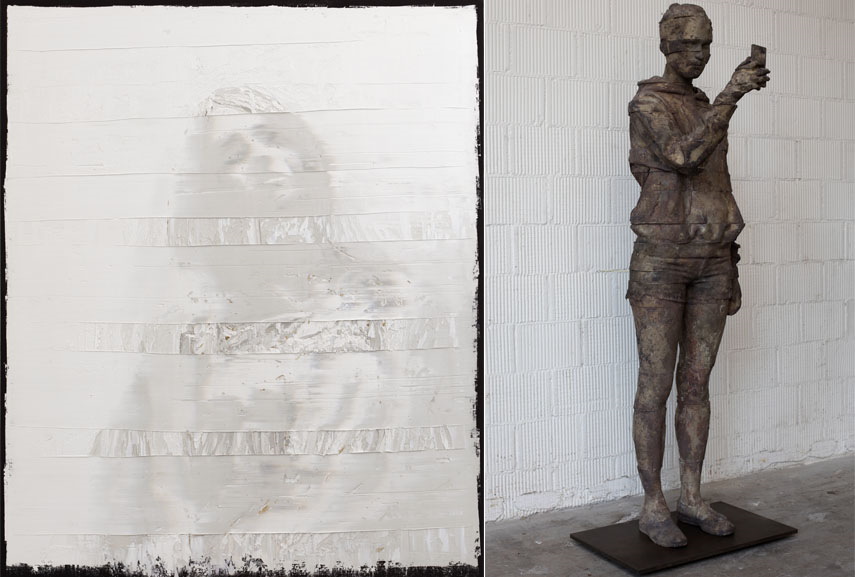 Andy Denzler Exhibition at Opera Gallery in London
Catching the motion and setting in everyday life is never easy, but Andy Denzler did it like filming it with a camera. Young people are the focal points because of their constant struggle in a fast-shifting world. On view at the Opera Gallery in London, between May 4th to 20th, 2016, Andy Denzler exhibition Between Here and There shows a captured travel through time with everyday thoughts easily forgotten in a world moving fast past us.
Featured images in slider: Andy Denzler – Moments of the past – 2014; Andy Denzler – Selfie – 2016; Andy Denzler – Liquid Bedroom – 2016. All images courtesy the artist and Opera Gallery London.
Follow These Galleries
New York City, United States