I Want To Be A Machine - Warhol and Paolozzi at the National Galleries of Scotland
Considered among the most innovative and irreverent artists of the 20th-century Andy Warhol and Eduardo Paolozzi played a major role in the development of Pop Art, continuously challenging artistic conventions ever since the 1950s.
The upcoming exhibition at Scottish National Gallery Of Modern Art will bring together work of these two 20th-century masters, showing how they employed photography and advertisements in their work. While Warhol traced his images, Paolozzi used collage. Eventually, they both turned to screen printing in the early 1960s, transforming photographs into prints.
Titled I Want to Be a Machine, the show takes its theme from this much-quoted remark by Andy Warhol, who believed that art would become increasingly mechanized.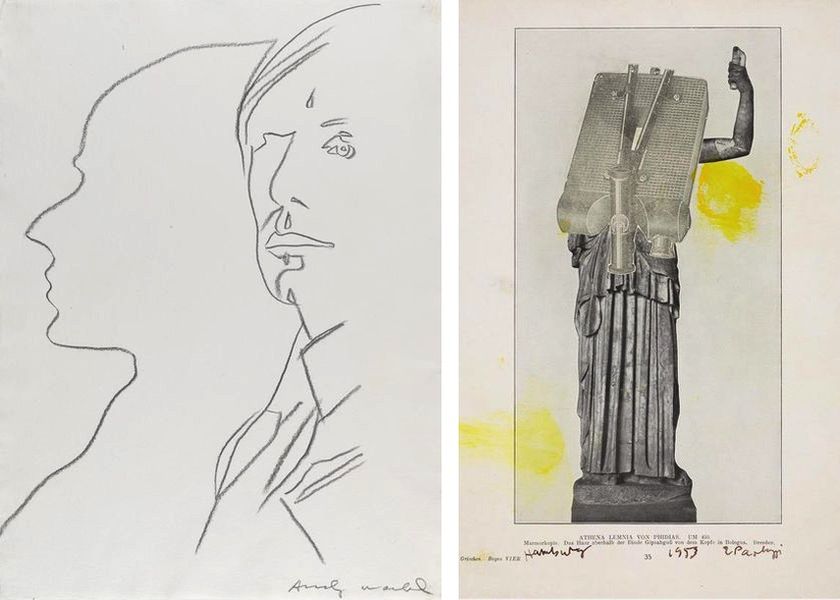 The Practice of Andy Warhol
Having omnivorous curiosity and willingness to experiment with non-traditional art-making techniques, Andy Warhol created an enormous body of work that spanned every available medium. He had significantly contributed to the collapse of boundaries between high and low culture, while elevating his own persona to the level of a popular icon.
Embracing avant-garde logic, the mass media and consumerism, he produced art that profoundly influenced how we see and think about the world now.
The exhibition includes rarely seen drawings by Warhol from the 1950s, as well as his famous multi-colored prints of Marilyn Monroe and a group of recently acquired "stitched" photographs.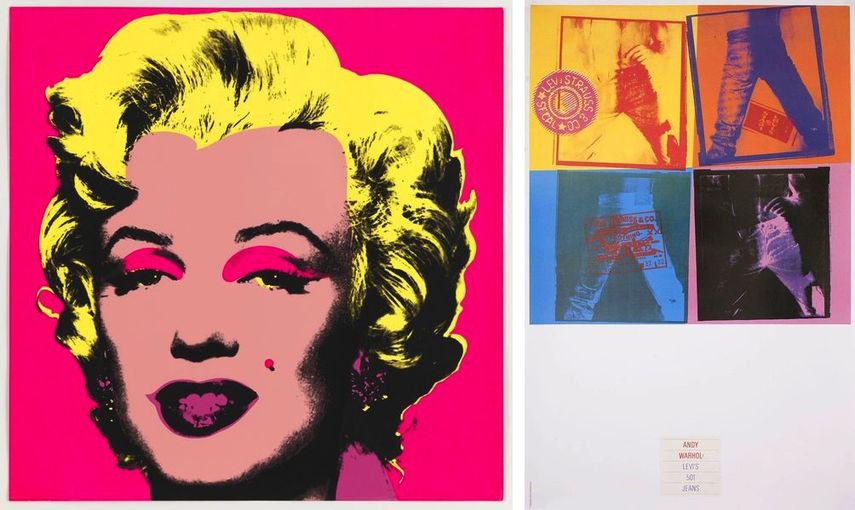 The Practice of Eduardo Paolozzi
During a career spanning five decades, Eduardo Paolozzi expanded traditional boundaries of art into the realm of popular culture. Having a varied and experimental artistic approach, he continually explored materials and form, processes and technologies, at the same time consistently rejecting aesthetic convention.
Regarded as one of the most prolific, innovative and surprising British artists, he consistently reinvented himself and his work, having a major influence on generations of artists.
Works by Paolozzi include some of his early proto-Pop collages from the early 1950s and his kaleidoscopically-colored prints from the 60s and 70s.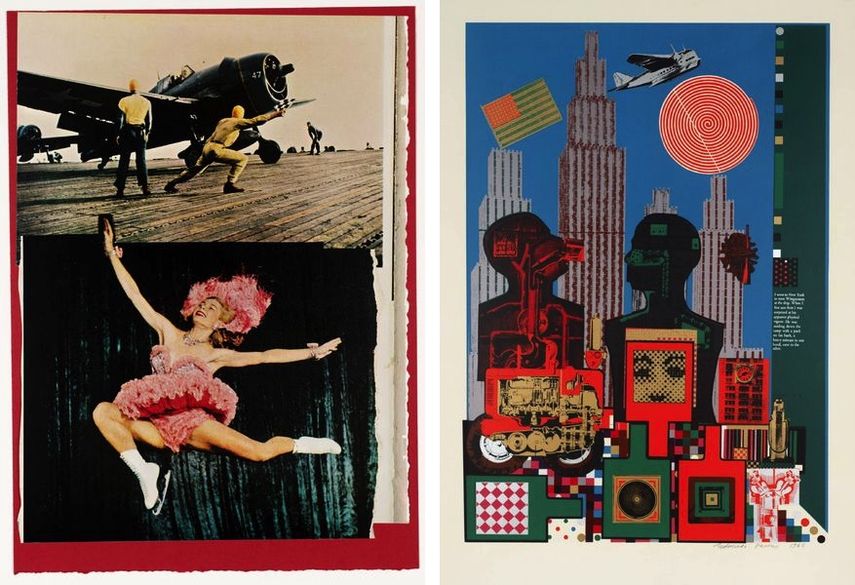 Warhol and Paolozzi at the Scottish National Gallery Of Modern Art
The exhibition I Want to Be a Machine will be on view at the Scottish National Gallery Of Modern Art (Modern Two) from November 17th, 2018 until June 2nd, 2019.
The Friends Preview will be held on Thursday, November 15th, from 5:30 to 8:00 p.m. The entry is free with the membership card.
Featured images: Eduardo Paolozzi – Real Gold, 1949. Collection: Tate, presented by the artist 1995 © Trustees of the Paolozzi Foundation, Licensed by DACS 2018; Andy Warhol – Jacqueline Kennedy II from 11 Pop Artists, Volume II 1965, published 1966. © 2018 The Andy Warhol Foundation for the Visual Arts, Inc. : Licensed by DACS, London. 2018. All images courtesy of the National Galleries.