Andy Warhol: Society Portraits
His name is definitely one of the symbols of the modern era. For the infatuate lovers of his work, we have pretty good news – Jablonka Maruani Mercier Gallery is hosting an exhibition featuring some of the iconic pieces made by no other than Andy Warhol. At the end of last year, this Belgium venue was home to a different kind of art expression when it displayed provocative pieces by Nobuyoshi Araki in his solo exhibition entitled Painted Photographs. Over the weekend the Gallery will present Warhol's work encapsulated under the title Society Portraits. The exhibition includes many of his famous portraits of the prominent figures which were included in the American Showbiz scene at the time. Besides the ongoing exhibition at the Modern Art Oxford where Warhol's work is presented jointly alongside one made by famous Wiliam Morris, the Society Portraits is one more chance for all Andy's fans to see his collection. The list of famous people he had depicted is longer than one could imagine. These are just some of them…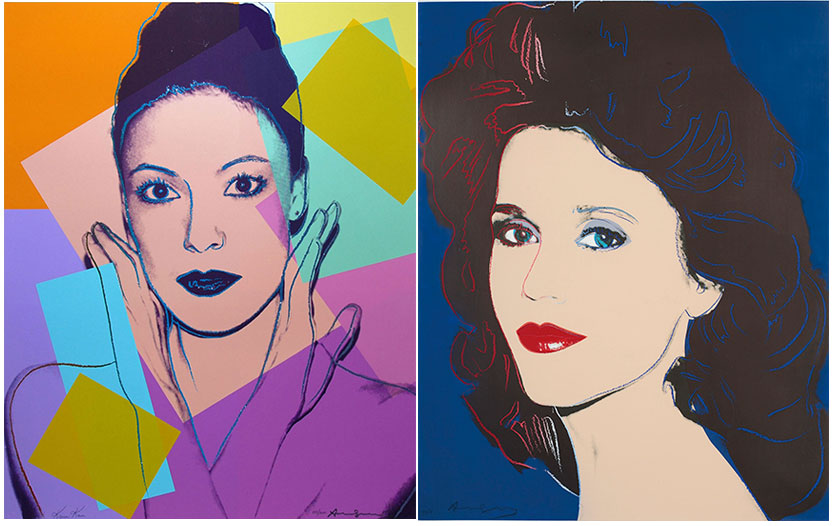 Parts of the Society
Being an artist who had been doing commissioned work for various clients, Warhol referred to himself as "just a travelling society painter". From 1963, when he did his first portrait, up to his final days, Warhol stayed true to his cause. One of the marking details of his paintings, one strongly connected to this exhibition, is reflected in size as the paintings are all the same dimensions. When asked about what is the reason behind it, Warhol gave an interesting answer – he wanted them being the same size in order to fit one next to another. This way, according to Warhol, the portraits could form a big Portrait of Society, as they were the ones representing it. The list includes some of the most creative individuals of the 20th century: Diane Keaton, Julia Warhola, Gianni Agnelli, Marella Agnelli, Janet Villella, Joseph Beuys, Roy Lichtenstein, Robert Rauschenberg, Truman Capote, Martha Graham, Karen Kain, Muhammad Ali, Keith Haring, Francesco Clemente, Diana Ross, Isabelle Adjani, K.K. Auchincloss, Jane Fonda, Aretha Franklin, Diane Vreeland, Alfred Hitchcock, Jamie Wyeth, Albert Einstein, Princess Ashraf Pahlavi, Jimmy Carter, Prince, Billy Squier, Jacques Bellini and Florence Barron. One of today's examples of portraits of the famous, although photography based, can be found in the works of Martin Schoeller.
Polaroid, Paintings and….Drawings
Andy Warhol's creative process almost exclusively began with a Polaroid shots. Next step was the transformation into negatives, which had given Warhol a chance to trace the outlines of the subject's features on canvas. After that, he colored the negative with acrylic, thus turning it into a silkscreen, which was later used to print the photographic image in ink over the painted canvas. Therefore, in essence, early works of Andy Warhol can be considered as arguably minimalistic pieces, which later evolved into more of abstract expressionism pieces, one that later gave him the title king of pop art. For all of his devoted followers, Andy Warhol's Society Portraits exhibition opens on the 16th of January and will be on display until March 25th 2015, at Jablonka Maruani Mercier Gallery.
More Warhol will come in 2015, so sign up for My Widewalls and never miss a post!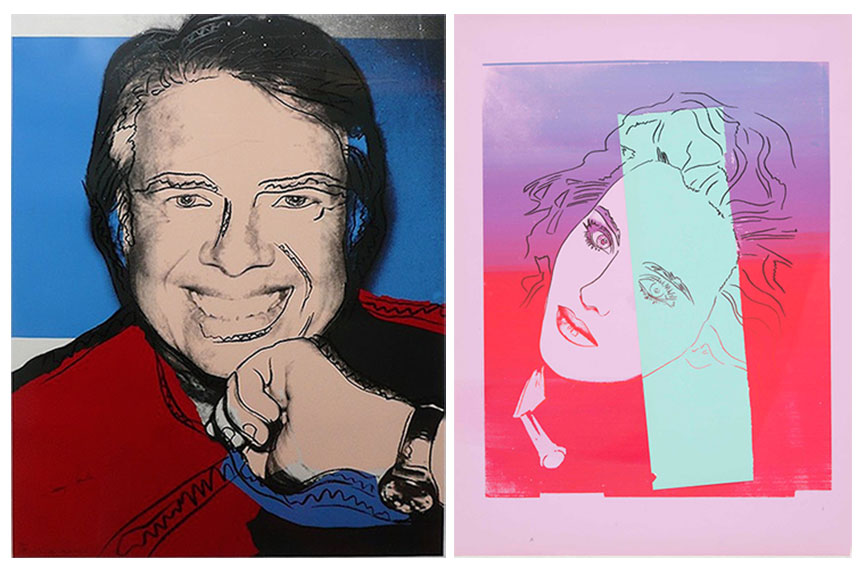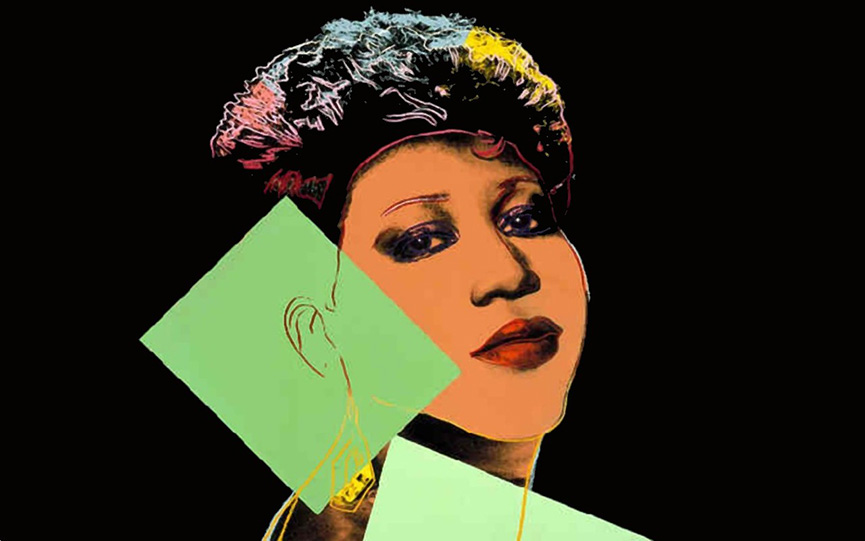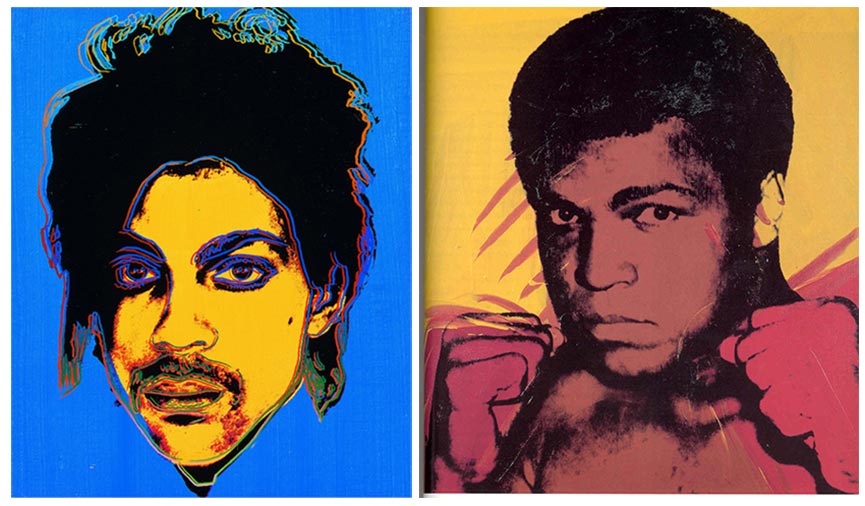 Note: All the images are for illustrative purpose only.
[mc4wp_form]