Examining Aesthetic History and Personal Identity - Anna Valdez at Hashimoto Contemporary
Vibrant still lifes by the American artist Anna Valdez function as self-portraits. Working on a variety of narratives, she explores her own traditions and history through a visual format. Her latest body of work will soon be on view at Hashimoto Contemporary. Titled Works Sighted, the solo exhibition will feature new paintings of vibrant compositions characterized by lively patterns and gestural detail. In this series of observational still lifes, the artist examines personal identity through the objects of domestic space. The title of the show refers to the artist's process of using immediate surroundings as a principle subject.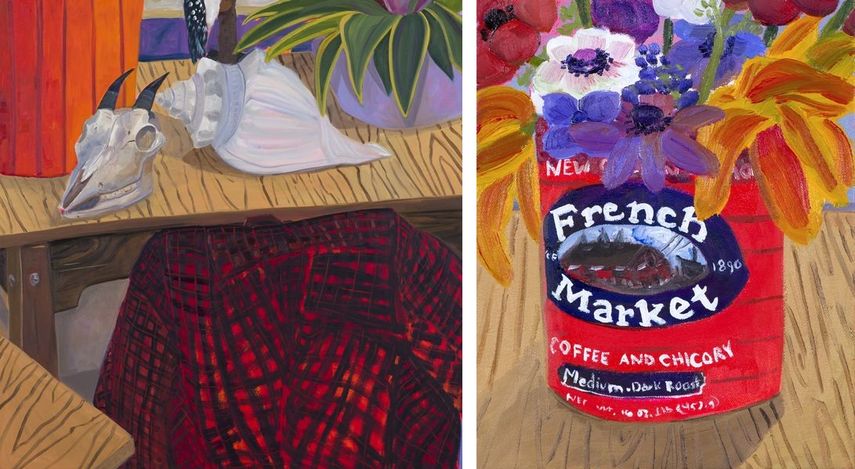 Self-Reflections
The paintings of Anna Valdez present cultural self-interpretations. In a process of "invention through observation", she creates portraits of personal and collective memory in the framework of the still life. In her artistic practice, she relies on photographs, stories, family recipes, horticulture, and the tradition of crafting. Using items that exist as a part of her domestic environment, she aims to understand the domestic sphere as emblematic of both personal and collective experience. As she feels, the objects she surrounds herself with and the things she is interested in are the story that gets left behind to represent her. Thus, her paintings are reflective, at the same time exploring traditions of value and the significance of ritual. In this way, the artist is trying to understand the magnitude of cultural communication within a personal sphere.
Producing Cultural Meaning
Perceiving an artist as a cultural producer, Anna Valdez attempts to conduct a specific investigation that cultivates not only personal identity, but also cultural meaning. With an academic background in anthropology and video, she is a keen observer, closely formulating her subjects with meticulous intention in order to construct her autobiography. She considers this examination to be a rite of passage into a globalized society, while simultaneously finding her niche within. Visualizing narratives empirically from her immediate surroundings, she connects her contemporary existence to deeply rooted cultural histories. Featured in the exposition, the piece Ways of Seeing presents a tableau from her studio, depicting a cluttered tabletop of pictures, notes and canonical visual texts. This vibrant painting is imbued with a specific whimsical subjectivity.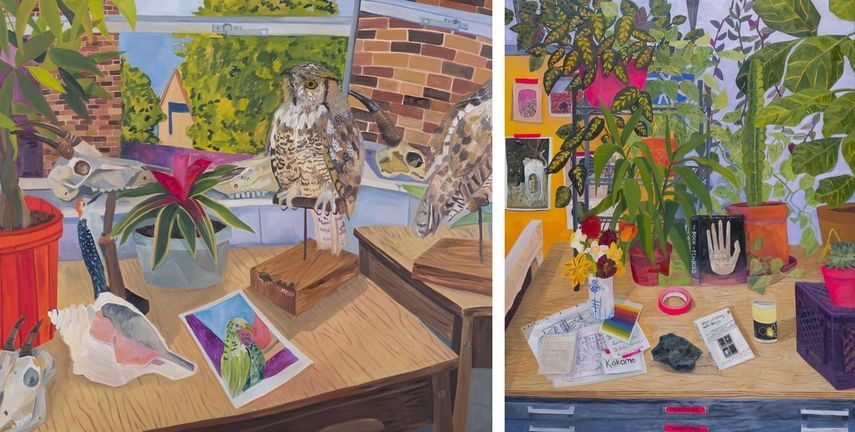 Anna Valdez Art at Hashimoto Contemporary
For Anna Valdez, people are products of their environment. What they tend to surround themselves with can become who they actually are. The exhibition Works Sighted will be on view at Hashimoto Contemporary in San Francisco from June 3rd until June 24th, 2017. The opening reception will be held on Saturday, June 3rd from 6 to 9 p.m. The artist will be present.
Featured image: Anna Valdez – Ways of Seeing (detail). All images courtesy of Hashimoto Contemporary.
Follow These Galleries
San Francisco, United States