Following Anna Valdez's Natural Curiosity at Hashimoto Contemporary
California-born and Oakland-based artist, Anna Valdez creates vibrant and colorful still lifes which function as self-portraits. Working on a variety of narratives, she explores the relationship between material and cultural identity, as well as her own traditions and history through a visual format. Incorporating a range of objects found in domestic spaces, such as plants, textiles, vessels and keepsakes, she creates works that shift between still life and portraiture.
The artist's recent body of work is coming to Hashimoto Contemporary for a second solo show with the gallery and a debut at the gallery's New York location. Titled Natural Curiosity, the exhibition will bring together Valdez's new painting, print and ceramic work.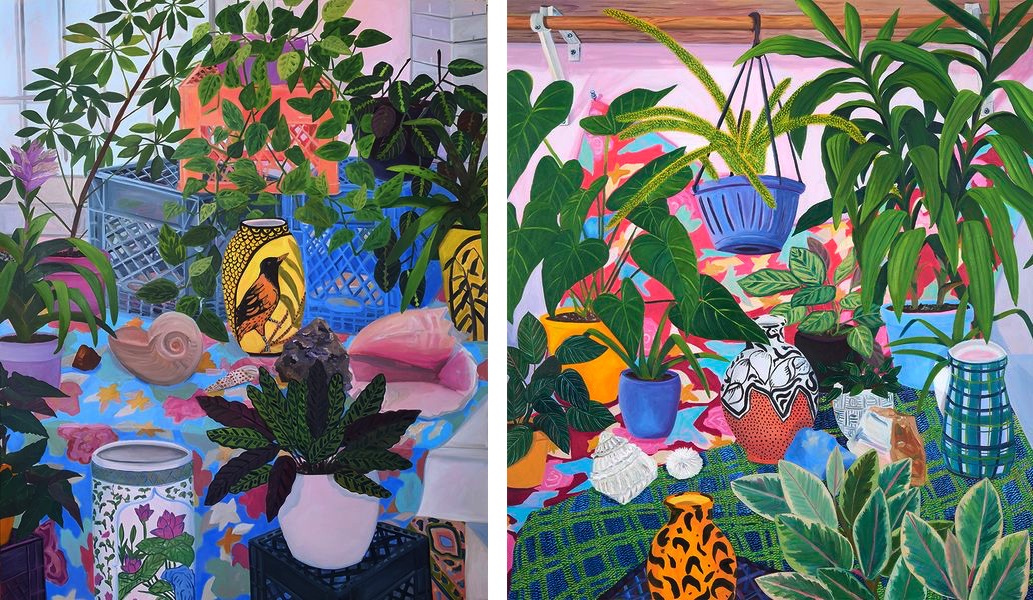 The Practice of Anna Valdez
Exposed from a young age to a uniquely Californian cultural milieu, Anna Valdez developed a fascination with the ways in which cultural identities intersect which lead her to pursue a career in anthropology. This interest continues to fuel her art practice, today spanning across painting, drawing, printmaking, collage, ceramics and digital media.
Using items that exist as a part of her domestic environment, Valdez creates uniquely stylistic still-life paintings, seeking to understand the domestic sphere as emblematic of both personal and collective experience. In a process of "invention through observation", she creates portraits of personal and collective memory in the framework of the still life, examining the magnitude of cultural communication within a personal sphere.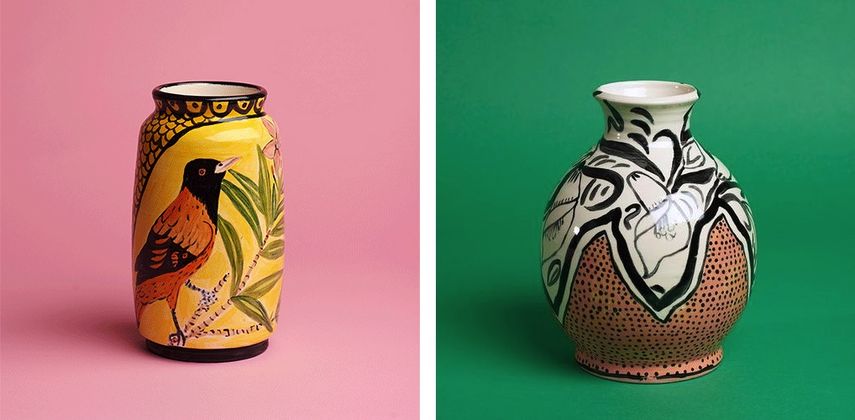 Natural Curiosity
For her second exhibition with Hashimoto Contemporary, Valdez presents a new crop of vibrant works and hand-painted ceramics. With this new body of work, the artist delves deeper into the daily practice of observation and documentation.
Rendered in the signature palette of rich reds, bright yellows and with sumptuous surfaces, these works feature flora and fauna punctuated by found objects, carefully placed and arranged from around the studio. Strewn throughout these compositions is the recent addition of her very own hand-painted ceramic vases and flowerpots, many of which have been thoughtfully displayed alongside their two-dimensional counterparts.
Offering vantage into Valdez's daily practice and the objects which inform it, the exhibition is visual poetry at work, at once rooted in art-historical practices while also remaining faithful to the present moment.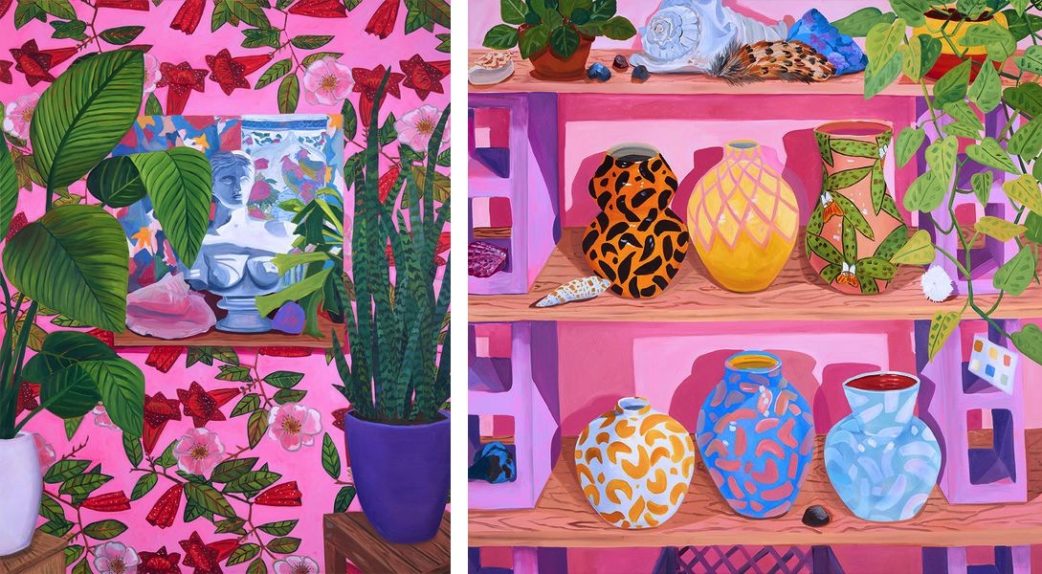 Anna Valdez Exhibition at Hashimoto Contemporary
Rendered in exquisite detail, each hand-mixed oil paint, every carefully composed vignette, the work of Anna Valdez draws the viewer in, making them contemplate on when do we allow ourselves to follow our curiosity.
Natural Curiosity will be on view at Hashimoto Contemporary in New York from October 5th until October 26th, 2019.
Featured image: Anna Valdez – Vessels on Studio Shelves (detail), 2019. All images courtesy Hashimoto Contemporary.
Follow These Galleries
San Francisco, United States