Anno Domini: Taco de Ojo Group Show
February sees the opening of a new group exhibition by the Latino Toons Collective titled Taco de Ojo (slang for eye candy and synonymous with getting an eyeful in Spanish) at Anno Domini located in San Jose, California. Taco de Ojo will see eighteen artist presenting works at Anno Domini, transforming the gallery into a visual treat of eye catching imagery and colours that stays true to the theme of Taco de Ojo.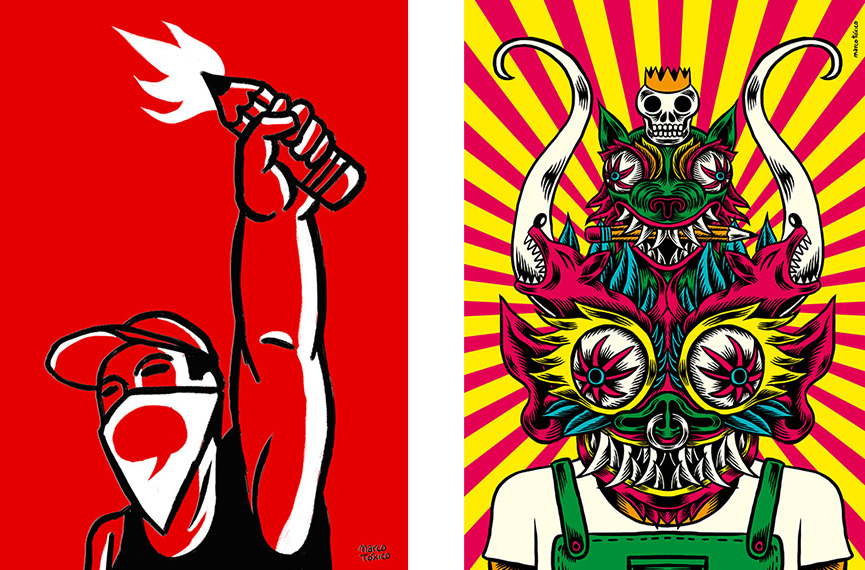 Eye Candy and Latino Toons
The Taco de Ojo group show at Anno Domini has been put together by Latino Toons, a Latin American collective of comics, art and poetry with the name Taco de Ojo coming from the name of their self-published anthology that showcases the best work from the Latino Toons collective whose collaborators stretch from Rio Grande, the river that flows from the United States and ends at the Gulf of Mexico and at points creates the United States – Mexico border, all the way to Tierra del Fuego, the archipelago off the southernmost tip of the South American mainland. The collective celebrates elements of comics, design, illustration and conceptual art as they seek to push artistic expression to new areas. In the Taco de Ojo group show, Latino Toons aim to serve up a rich visual treat to inspire the mind and the eye that includes flavours from all over Latin America.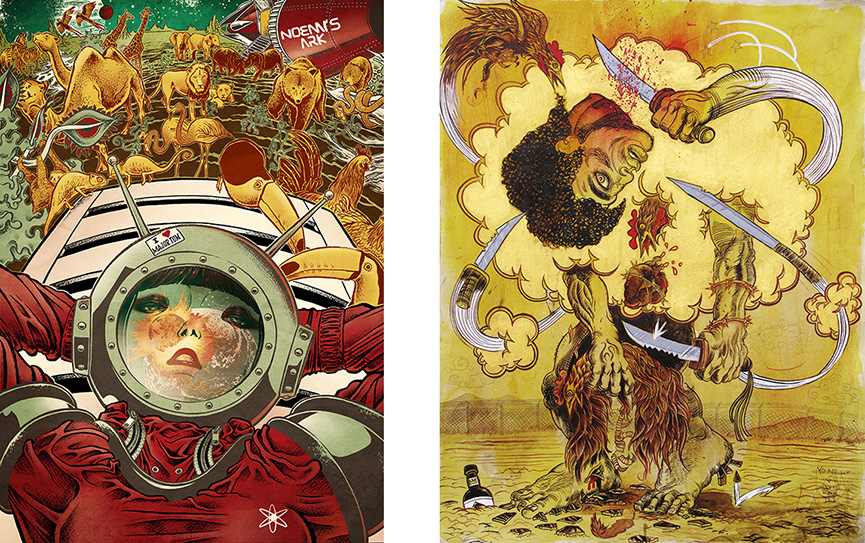 A Flavour of Underground Latin America
The artists that form the Latino Toons collective have influences based in various forms of counter culture, street art, underground comics and indigenous art. As can be seen by the works in the group show Taco de Ojo, the collective embrace many styles and backgrounds in their efforts to break down borders so we find the intense graphic style works of Marco Tóxico next to the beautiful illustrated works of Oscar Zalles while the slightly gory creations of Tomás Ives brings to mind ancient gods and mythical creatures. The Taco de Ojo group show at Anno Domini looks to be a real visual feast of flavours from underground Latin America. List of all the artists appearing in Taco de Ojo: Enid Balam (Cuernavaca, Mexico), Muriel Bellini (Buenos Aires, Argentina), Matías Bergara (Montevideo, Uruguay), Miguel Det (Lima, Peru), André Ducci (Curitiba, Brazil), Charles Glaubitz (Tijuana, México), Raúl III Gonzalez (Ciudad Juarez, Mexico/El Paso, USA), Tomás Ives (Santiago, Chile), Luto (Cali, Colombia), Cristian Mallea (Moron, Argentina), Marcelo Mosqueira (Buenos Aires, Argentina), Juan Nava (Mexico City, Mexico), Rita Ponce de León (Lima, Peru/ Mexico City, Mexico), Javier Medellin Puyou "Jilipollo" (San Luis Potosi, Mexico), Jorge Pérez Ruibal (Lima, Peru), Marco Tóxico (La Paz, Bolivia), Renzo Vayra (Montevideo, Uruguay) and Oscar Zalles (La Paz, Bolivia).
Taco de Ojo will open at Anno Domini on 6th February 2015 and run through until 14th March, 2015. Opening reception will be on Friday, 6th February, 2015 from 7-11pm.
To discover more flavours from the underground sign up to My Widewalls today.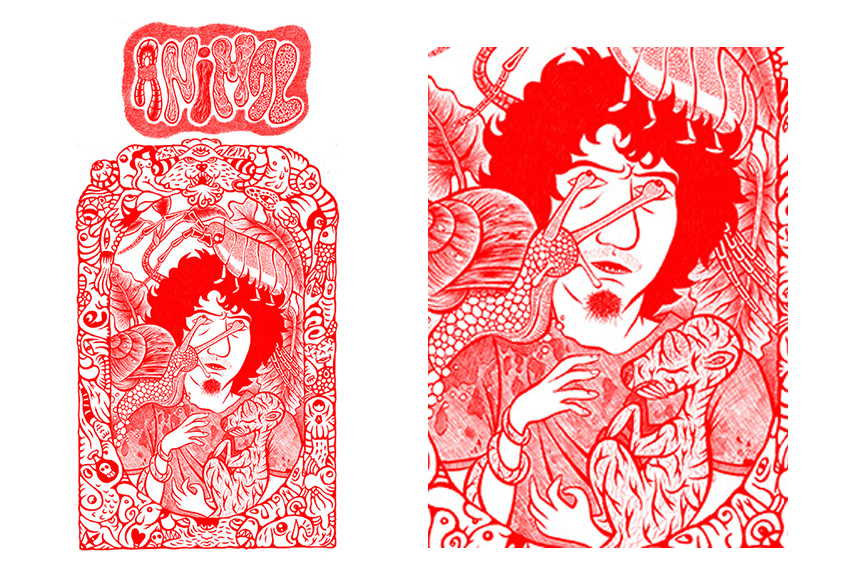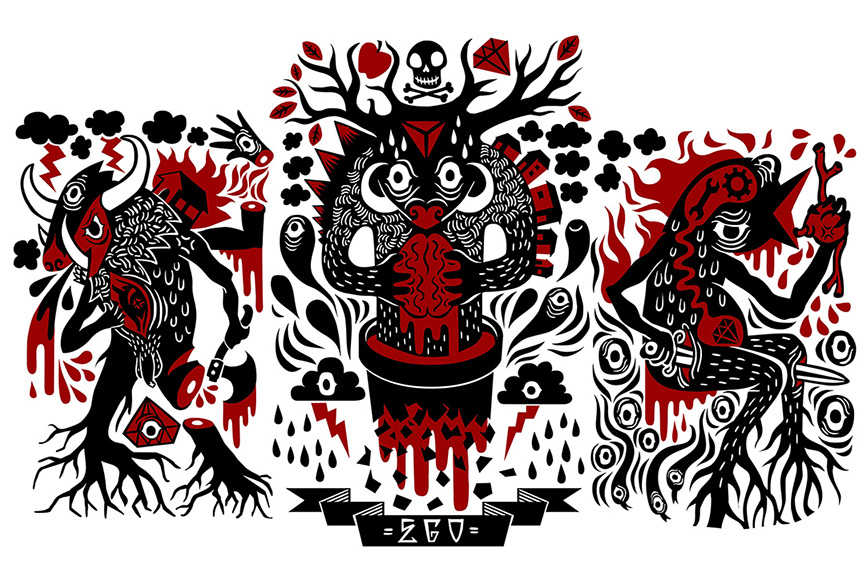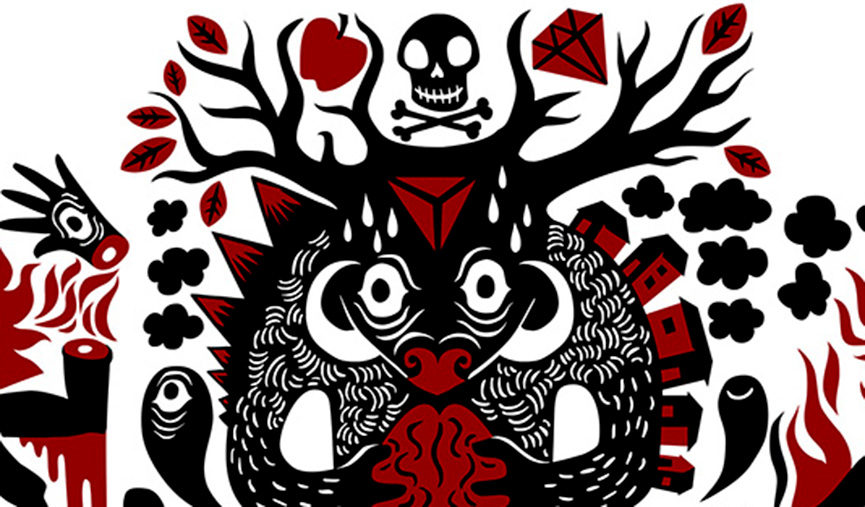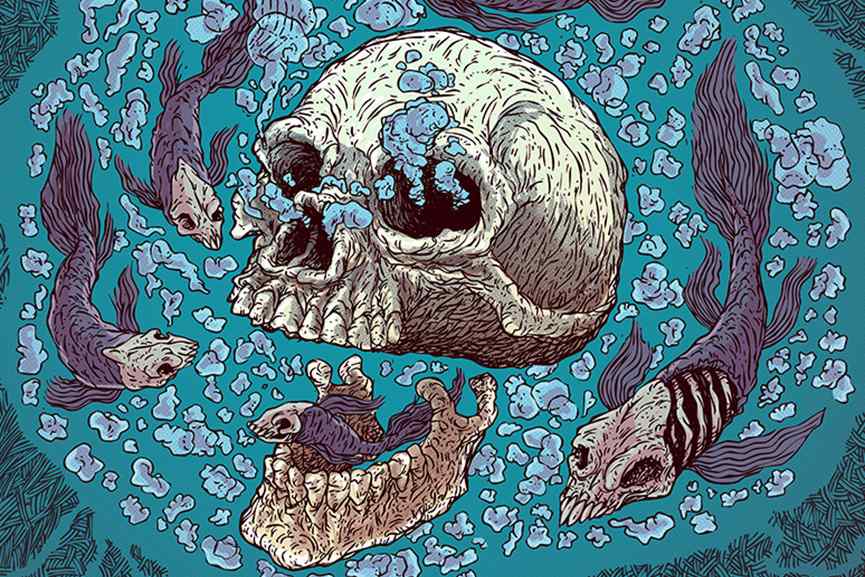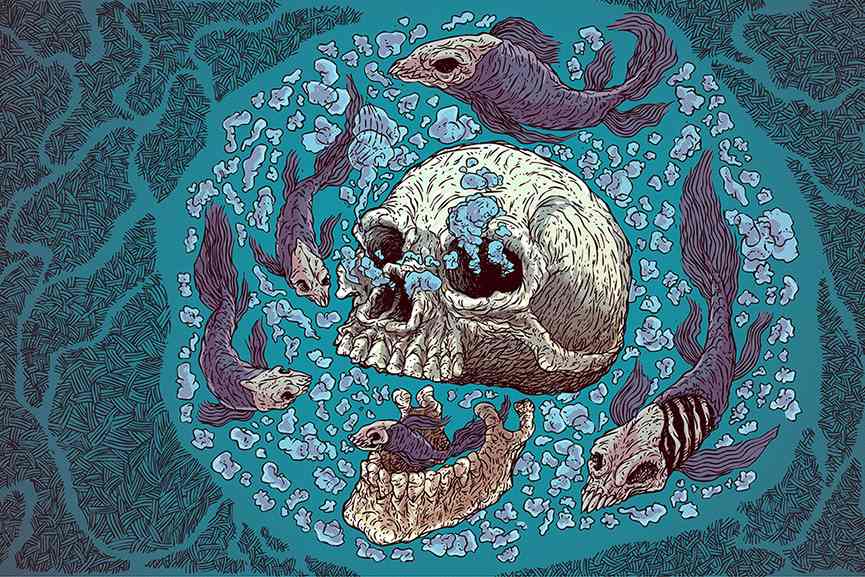 All images courtesy of Anno Domini.
[mc4wp_form]