Power Tripping
Anthony Lister's thought provoking works resonate with his admirers. For this reason he is already largely described as "Australia's best contemporary artist." To the delight of New Yorkers, the Jonathan LeVine Gallery is opening a new solo exhibition of this widely celebrated Australian artist on June 28.  The exhibition is titled Power Tripping and it will be his first with the gallery. Anthony Lister helped pioneer the street art movement in his native Brisbane before moving to New York in 2003 to work with his mentor, Max Gimblett, one of New Zealand's most influential living artists. Using a method he describes as adventure painting—an experimental practice that embraces chance and accident—Lister creates his distinctive imagery on the street and in his studio with the intention of blurring the boundaries that separate highbrow and lowbrow in contemporary art. His style is deeply rooted in expressionism, but he often draws from "Bad" Painting and Pop Art, creating equally alluring and grotesque works of art. Combining bold accent colors and blunt brushstrokes with drippy layers of ink, oil and spray paint, his comic-inspired superheroes and villains are abstracted by a raw, gestural approach.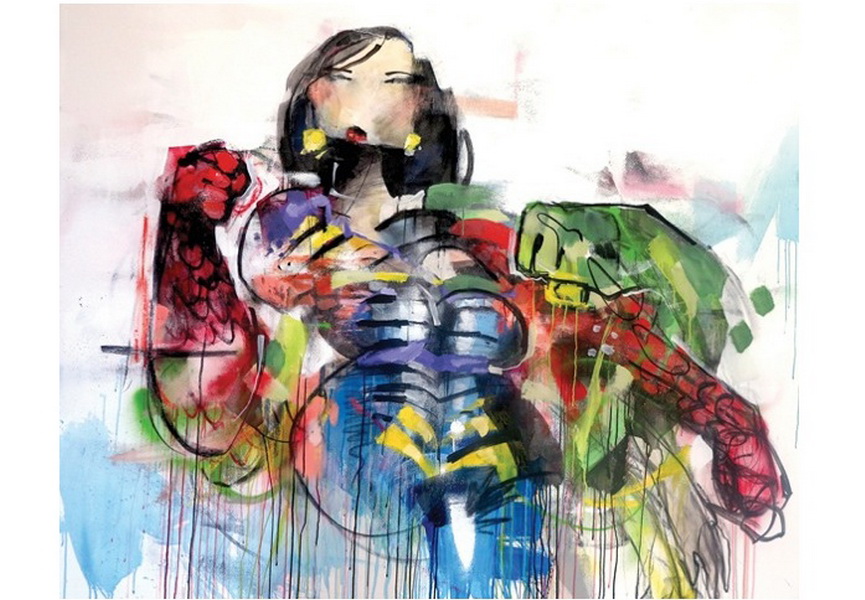 Underlying themes in Lister's works often contain a socio-political commentary. Lister loves controversial subjects. He is interested in questioning the legacy of Western popular culture, but much more in the society's judgment systems about it. His compelling works are meant to provoke debate among viewers. On the subject of his exhibition title, Power Tripping, the artist states: "Authoritarian bullies have ruled civilizations for centuries. Over time, the whip has been replaced with the sword and the sword replaced with the gun. Chains have been traded for handcuffs and our common sense traded for common dollars."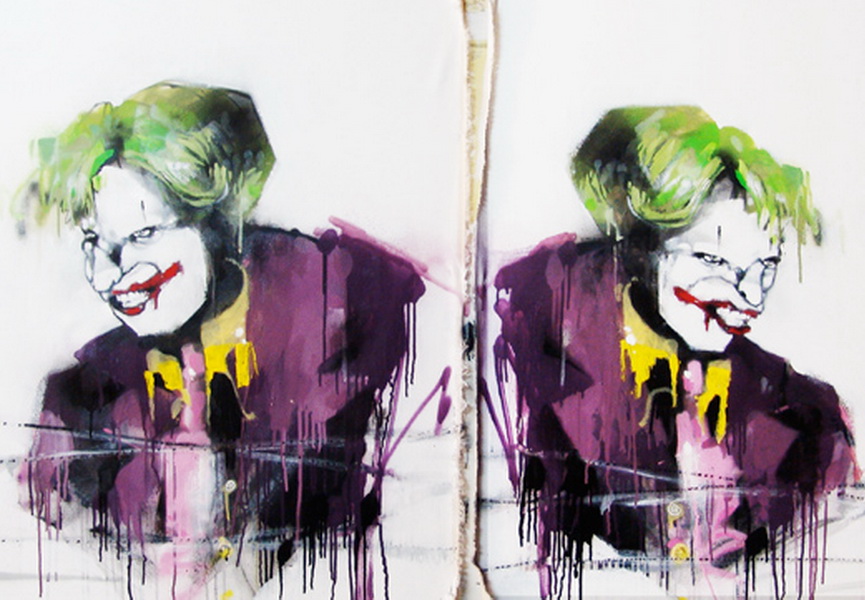 We look forward with anticipation to see which new topics Lister has delivered this time in his eye-catching works. In conjunction with Power Tripping, the artist will paint a public mural in Lower Manhattan for The LISA Project NYC and release a hand-embellished print as well as a bronze sculpture.
ABOUT THE ARTIST
Anthony Lister was born in Brisbane, Australia in 1979, where he is currently based. He received a BFA from Queensland College of the Arts in 2001 and helped pioneer the street art movement in Brisbane before moving to New York in 2003. Lister was the recipient of the 2004 Education Queensland Minister's Art Award. His work has been featured in numerous publications, exhibited internationally and is included in a number of permanent collections such as the National Gallery of Australia. Anthony Lister: Adventure Painter, a forthcoming monograph by Roger Gastman and Tristan Manco, will be published by Gingko Press in 2014.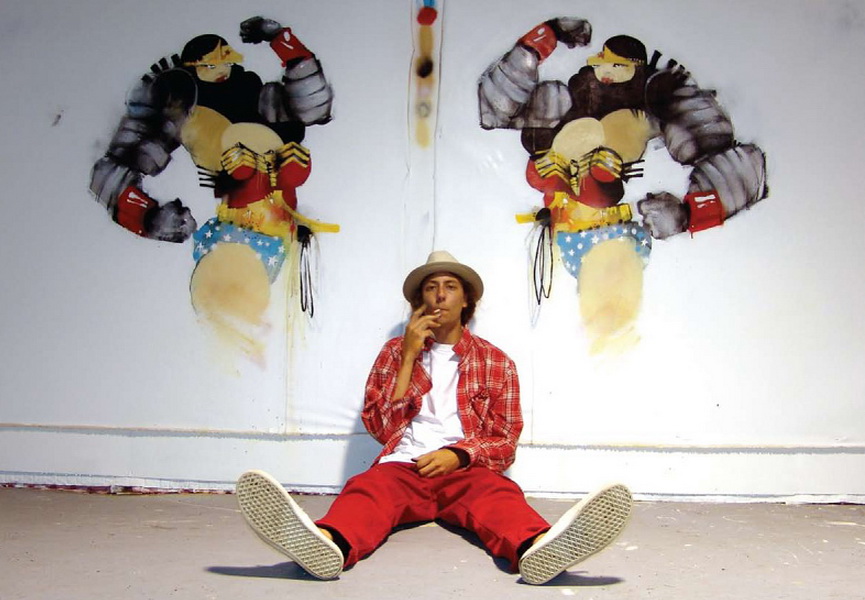 ABOUT THE GALLERY
Jonathan LeVine Gallery is committed to new and cutting edge art. The concept of the gallery is rooted in Jonathan's life-long participation in punk and underground music. Its mission is to challenge the conventions of the canon — exploring the terrain of the high/low and everything in between. Jonathan LeVine Gallery has two locations. One is located at 529 West 20th Street and the other on 557C West 23rd Street in New York.
Follow These Galleries
Jersey City, United States

Miami, United States

London, United Kingdom