Anthony Lister Comes to Los Angeles to Explore the Hero Versus Villain Duality in Modern Society
We've all read stories about superheroes and villains, the two opposites forever engaged in the eternal battle of good versus evil. Being a part of modern mythology for decades, they are an essential part of our childhood. They reside in a black and white world, where one represents everything that's good and moral in a society while other embodies the dark side of mankind. This duality has inspired artist Anthony Lister's new body of work that will be on display at New Image Art gallery in Los Angeles. The upcoming Mad Props Street Cred solo show redefines the usual perception of heroes and villains by removing them from their original environment and placing them in a new space. The Australian artist has created a series of works that rely heavily on the recollection of his youth, when everything appeared fascinating and comic-book superheroes ruled his world.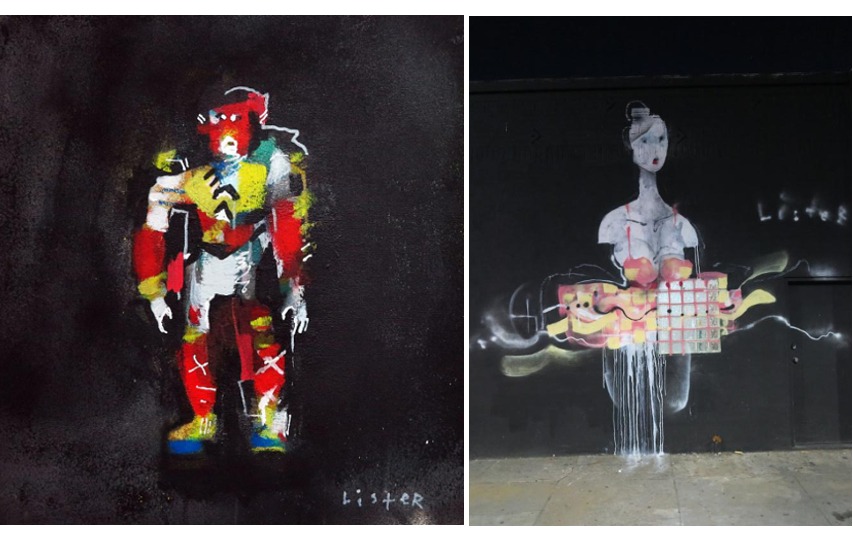 Provocative Imagery of Anthony Lister
Anthony Lister is known for his hedonistic and rebellious pieces and his bold painting style that often resemble the works of action painters from neo-expressionist era. By merging his old master technique and free-hand graffiti style, the painter creates a harmony of interweaving unapologetic brush strokes and conspicuous color palette. High and low culture collide in his world where crude superheroes, coquettish ballerinas and domineering vampires coexist. With his fine art canvas works, Anthony Lister successfully translates his recognizable language into an authentic viewpoint in the gallery settings. The artist approaches both his street and canvas work with identical sensitivity while portraying numerous layers of motion and emotions.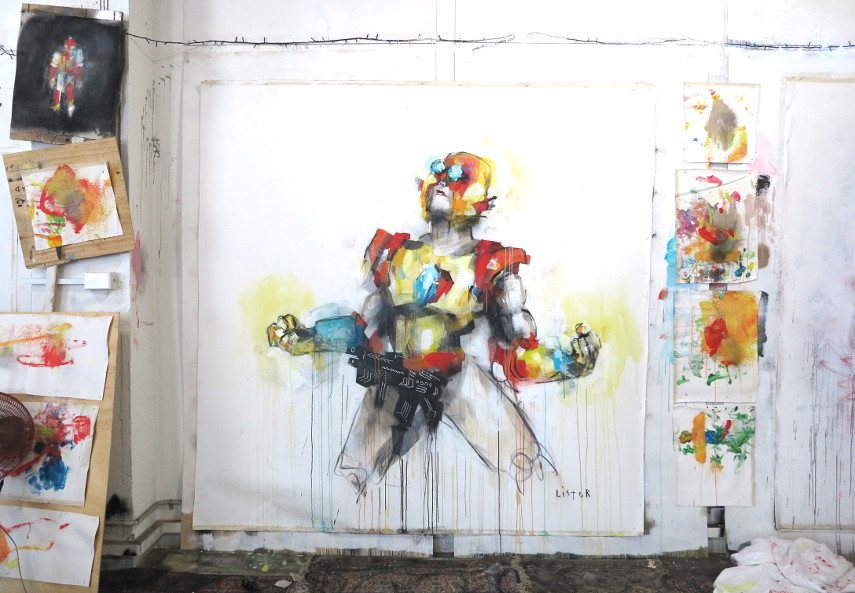 Good vs Evil at Mad Props Street Cred Exhibition
Mad Props Street Cred solo show explores the battle of villains and heroes both in the personal context and the mainstream media's perspective. While culling from both the comic-book culture and the mass media ephemera, the Australian artist creates his own personal mythology where the difference between good and evil isn't as clear as one might assume. With his humorous representation of fictional characters in the real world, the artist mocks our false sense of security, in a society overwhelmed with mass media and poisonous lifestyles. Once free from the usual storyline, dialogues and scenery the subjects take on different, more personal and often provocative forms. The artist mixes sex and violence while depicting aggressive yet alluring characters. His seductive subjects are painted in vivid colors, typical of cartoons and comic-books, but often clouded by dark undertones thus warning viewers of the bad lurking beneath the surface.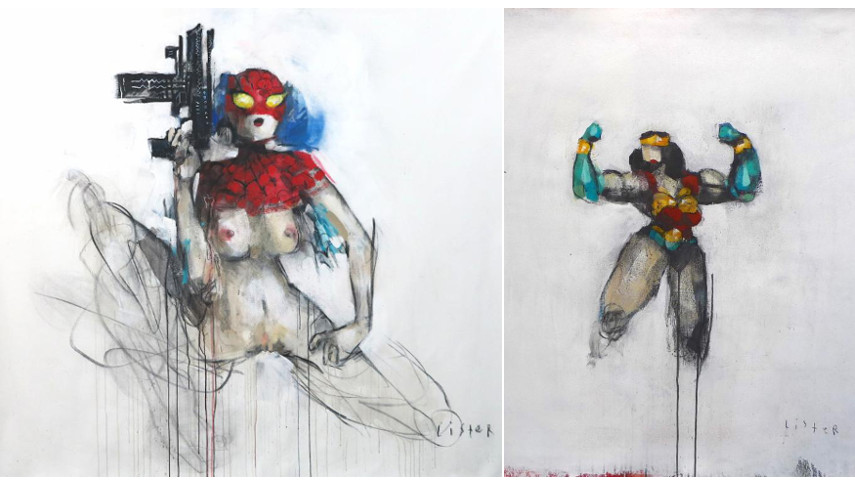 Superheroes at New Image Art Gallery
Mad Props Street Cred exhibition will open on Friday, September 10th, 2015. Anthony Lister's striking character-driven paintings depict the artist's newly discovered exhilaration for the cultural ephemera of Los Angeles. The upcoming exhibition is the extension of his superhero series that begun with 2013's Unsung Heroes. And while that particular exhibit dealt with an array of after-party revellers, the latest solo show portrays more recognizable heroes of popular culture, reinvented by Anthony Lister's mind and hand. The exhibition at New Image Art gallery in Los Angeles will close on October 10th, 2015.
Whether you like artists, villains or superheroes don't forget to stay in touch by signing up for My Widewalls for FREE ! 
Images courtesy of New Image Art Gallery
Follow These Galleries
West Hollywood, United States

Miami, United States

London, United Kingdom