Anthony van Dyck and Mark Wallinger Meet in an Extraordinary Combination of Baroque and Contemporary Art
Dulwich Picture Gallery will throughout 2016 share the new discoveries around its Dutch and Flemish Collection. The year will be kicked off with a special display called I Am Van Dyck. As a part of the program called Making Discoveries: Dutch and Flemish Masterpieces, this exhibition will reveal the results of new research that will shed more light upon the gallery's Van Dyck. Alongside his works, visitors will be able to view the artist's drawings and X-rays of his paintings. The new data will reveal how the great baroque painter developed his compositions. A recent X-ray of Samson and Delilah, for example, reveals that the work was based on Rubens' painting and which techniques Van Dyck used to enhance the drama. This is a chance to see the gallery's most famous works by Anthony Van Dyck in a new light. Exhibition will also feature his final self-portrait, juxtaposed with two artworks by Mark Wallinger, one of the most celebrated British contemporary artists.
Conservation of Van Dyck's Final Self-Portrait
Van Dyck and Mark Wallinger in Search for Identity
I am Van Dyck will showcase Van Dyck's last self-portrait, on the loan from the National Portrait Gallery which acquired it recently. At Dulwich Picture Gallery this late Van Dyck will be opposed to two works of contemporary art by the British artist Mark Wallinger – Self (Times New Roman) and I Am Innocent. While Van Dyck's self-portrait shows a straight-forward and intimate image of the artist caught in the process of painting, Wallinger's takes on self-portraits are far less standard.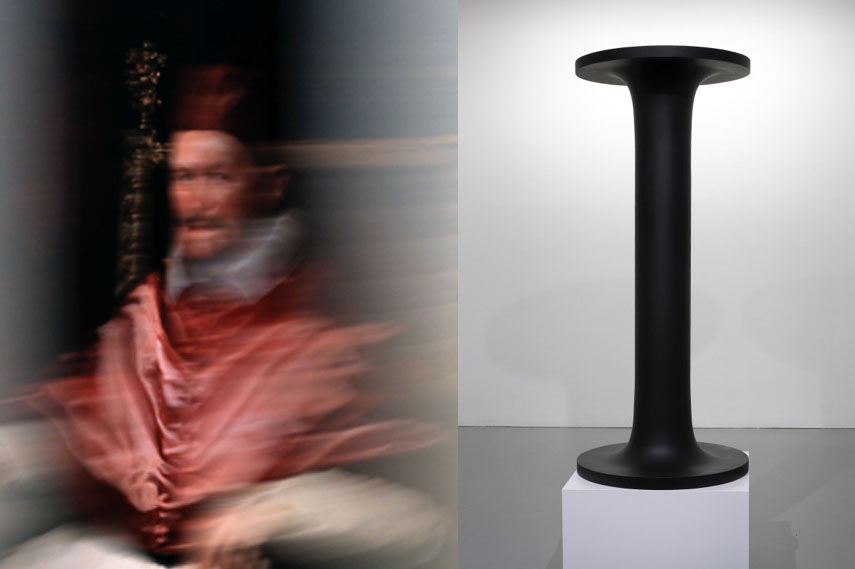 Wallinger Will Put the Viewers on Trial
Juxtapozed to Van Dyck's final self-portrait, the works of Mark Wallinger will challenge and question the idea of one's self. Self (Times New Roman) is actually a huge letter I in Times New Roman font. I Am Innocent, his other work that will be on display at the gallery, consists of two reproductions of the Portrait of Pope Innocent X by Diego Velasquez, suspended on a rotating wire. While questioning the concept of identity (as well as innocence) of the papal figure, I Am Innocent will also put the viewers on trial. The Pope's piercing eyes will follow the people around the gallery, as a sharp contrast to the serene self-depiction of Anthony Van Dyck.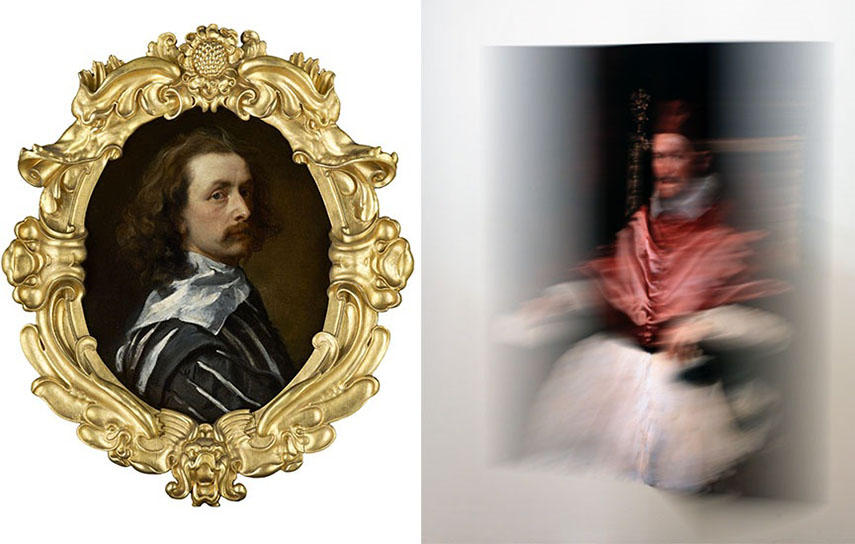 Anthony Van Dyck and Mark Wallinger in South London
I am Van Dyck will be on display from January 12 to April 24, 2016, at Dulwich Picture Gallery in London. Anthony Van Dyck is not the only painter whose work was subject to modern investigation. Later this year the gallery will present the exhibitions called Rubens' Ghost, Dou in Harmony and Am I Rembrandt. Each display will focus on the previously unknown findings about the life and work of the famous Dutch and Flemish masters achieved through historic and scientific research.
Featured image: Anthony Van Dyck – Self-portrait, cca 1640, detail