Unsettling Treescapes by Anthony Whishaw Harboring Darkness and Threat at Michael Richardson Contemporary Art
Woodland Encounters, both a title of the latest Anthony Whishaw exhibition and the apt description of his works. Wishaw's images gladly found their way into exhibitions at Art Space Gallery during the 1990s, and now, fifteen years later, with the Gallery space much bigger than it used to be, they are more than proud to present the return of Anthony Whishaw with an exhibition perfectly arranged to celebrate the publication of a monograph of his oeuvre by the Royal Academy of Arts. This exhibition will focus on treescapes and birds with the largest image stretching 15 feet in length and the smallest being just a few inches wide. The works are mostly acrylic on canvas or paper, and often contain ash, earth, or sand in the paint, and a collage of rough pieces of wood and metallic mesh.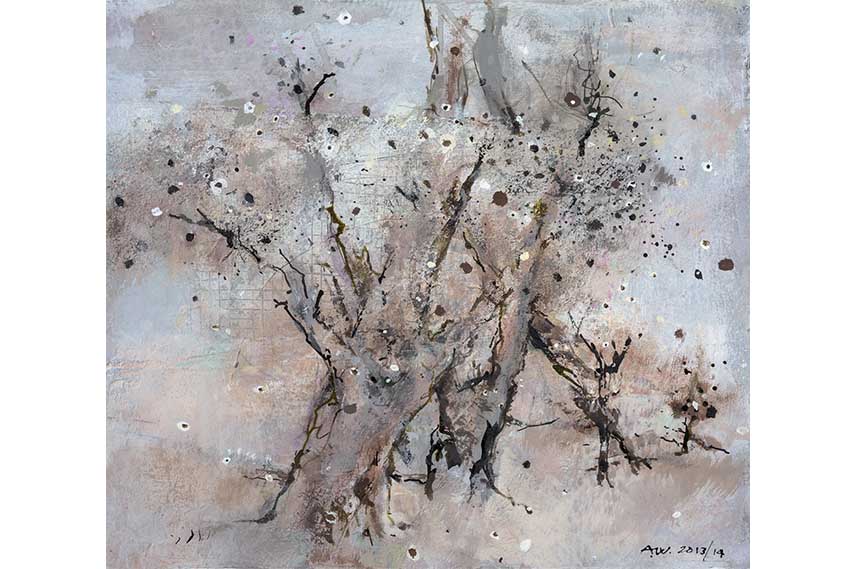 Imaginary Worlds
Anthony Whishaw's images are set in a fictitious surroundings with only an insinuation of human presence. They fuse imagination, reality, and memory in a way that makes them appear real, but intriguingly difficult to define by the regular folk. These magical worlds exist on their own and, at the same time, coexist with the palpable world we live in, making these images exceptionally alluring and makes them inspire the inquisitiveness within the viewers. Anthony Whishaw is an artist who manages to capture the nature and the vibe of his motifs in a variety of scales, from only twenty or so centimeters to the astounding seven meters in length. As he works on his paintings contemporaneously, the subjects, materials, and ideas often overlap and result in unexpected hybrids, since he spends many years working on some of his images. Maybe that is why the works featured in this Anthony Whishaw exhibition are so enthralling and, at the same time, difficult to explain.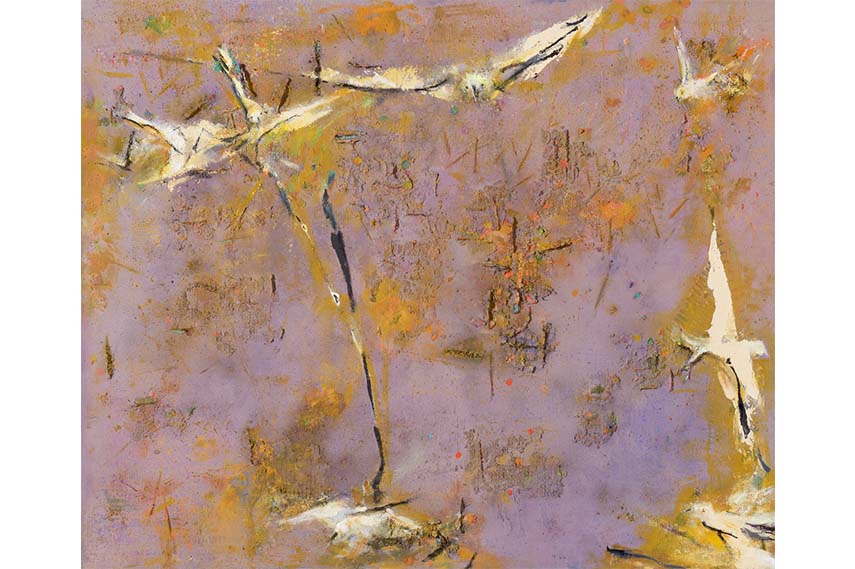 Visual Game
Anthony Whishaw's paintings are easily discernible. One glance and you know that he was the author of them. His long-lasting passion for visual language has had an effect on the artist and helped him to involve various allusions and illusion into his works, no matter the scale or the subject he depicts. These illusions tickle our sense of perception and can sometimes be as unsettling as they are fascinating. They are paintings which apparently seem as if they may suggest ebullient areas of the natural world, but when you look deeper within, you realize they in fact manage to convey a sense of restlessness. The unnaturally lit and dreamlike paintings are harboring darkness and danger or precariousness.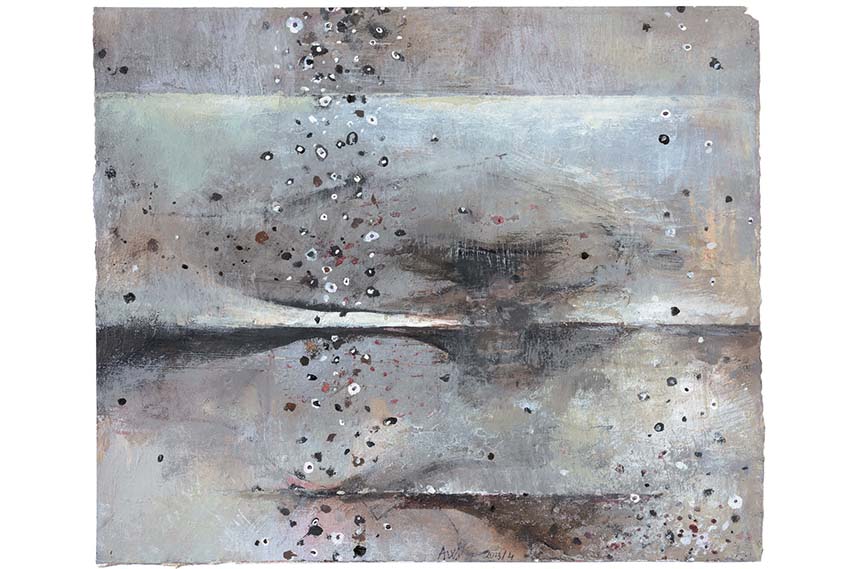 Anthony Whishaw Exhibition Woodland Encounters
Anthony Whishaw's exhibition titled Woodland Encounters will be on display at Michael Richardson Contemporary Art. The show will be on view from May 6th to June 10th, 2016. The private view is scheduled for Thursday, May 5th, from 6 PM to 8PM. The gallery is located at 84 St. Peter's Street in London. Anthony Whishaw is an internationally exhibited artist, whose works are in permanent collections of the Tate Gallery and the Arts Council, along with the numerous public and museum collection in America, UK, Finland, Spain, Australia, Brazil, and France. He has received a number of awards and was the subject of the John Schlesinger film for BBC TV's "Monitor" and he was elected a Royal Academician in 1989.
All images courtesy of Art Space Gallery London. Anthony Whishaw is represented by Art Space Gallery www.artspacegallery.co.ukFeatured images: Anthony Whishaw – Woodland III | Anthony Whishaw – Night Drive – Treescape