Up in the Air
Belgian photographer Antoine Rose will have his first UK solo show at the French Art Studio in London. The exhibition, titled microMÉGAS, features a selection of recent photographs from his internationally renowned series Up in the Air, taken from about 180 meters (600 feet) above ground.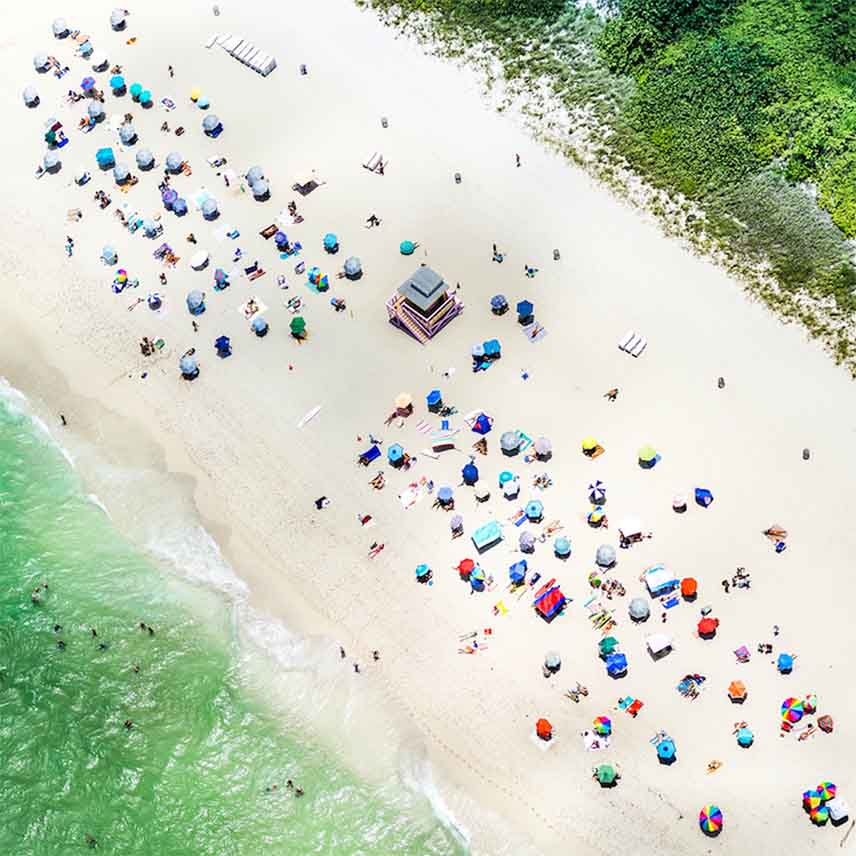 Flying Artist
Yes – up in the air is exactly where Antoine Rose was when these images were created. This self-taught professional photographer works while being strapped onto the outside of a helicopter. His love for aerial photography was born in the early 2000s, when he became the official photographer of the Kitesurfing World Cup for several years. Clearly not scared of heights, Rose captured powerful panoramas from a bird eye's view, and his favorite subjects are usually beaches. Photos from Miami, Long Island and the Hamptons are uniquely colorful, minimalistic and vivid; umbrellas, people, yachts and boats, it's all tiny and abstract. The whole composition is stripped down to the sand and the sea, while everything else is only looming from it. It is an interesting, innovative look at another day at the seaside, where objects and rituals are repetitive and the same, yet we managed to get a spectacular new interpretation of it. And while we're not offered many details, there is still a great deal of energy in these candy-colored maquettes.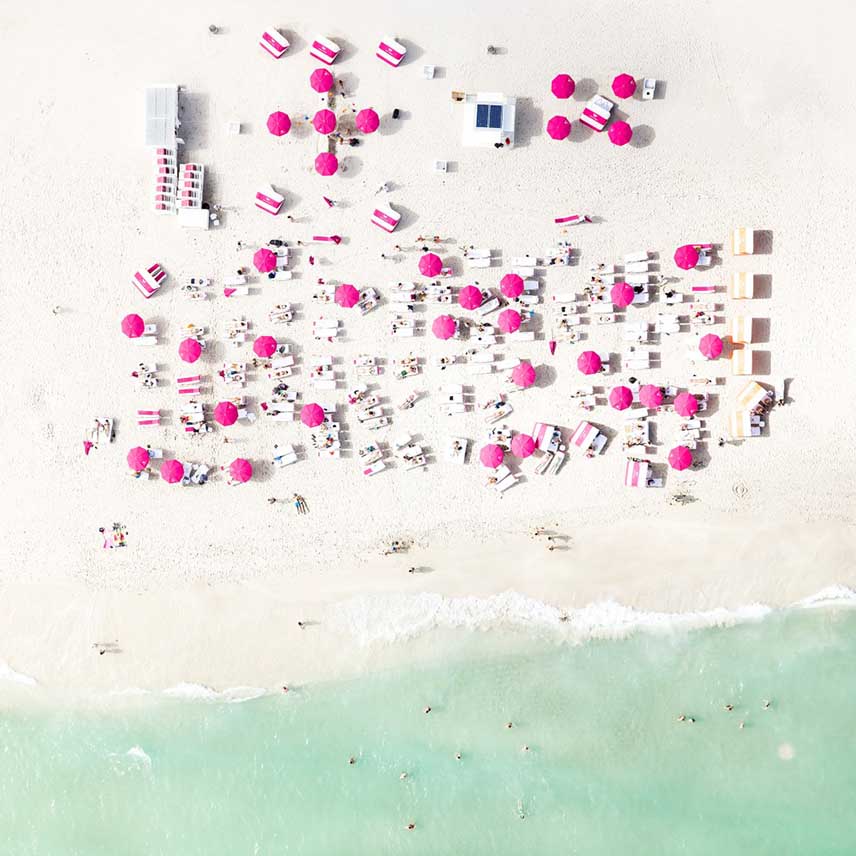 Sky is the Limit
His other similar work, Up in the Air – Snow, serves the same amount of excitement. The photos were taken in New York City's Central Park, where the speckled skaters are scattered in snow and the viewers are left with a sense of voyeurism. The newest series, Up in the Air – Nights, goes even further, depicting geometrically composed cityscape mosaics and a new reading of the urban landscape. His images make us think of the vastness of the world we live in and remind us of the pointillism works of the great Cezanne.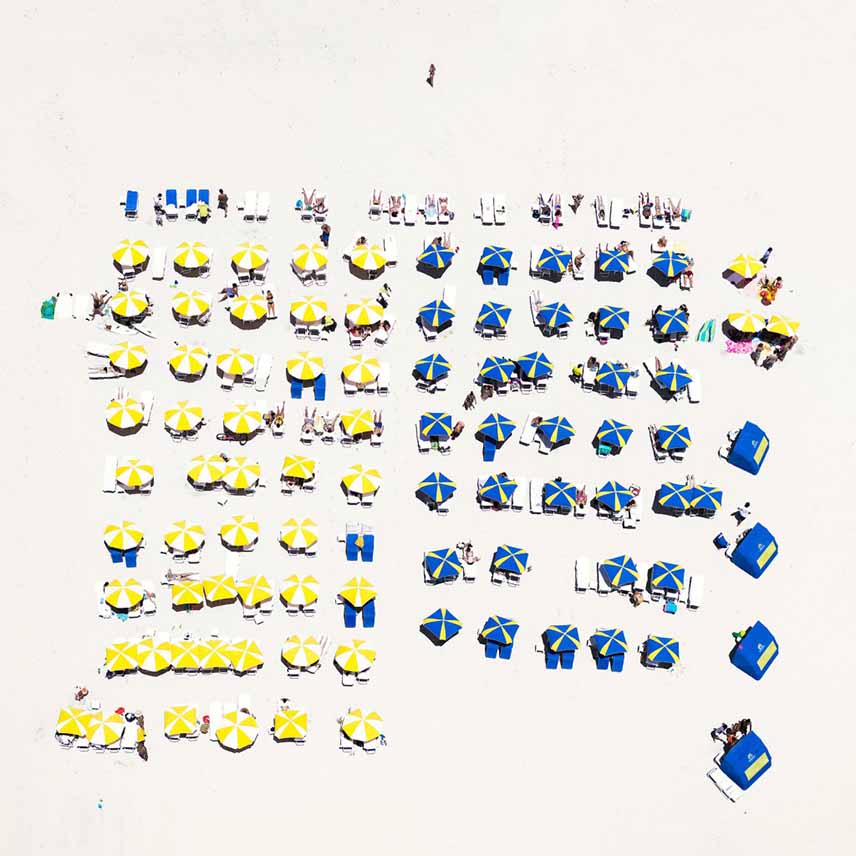 Antoine Rose
Antoine Rose is an internationally acclaimed artist. His work can be found in prestigious private and corporate collections such as Tiffany and is part of the permanent collection of the Museum of Arts and Design in New York. His artwork was used for the worldwide advertising campaigns of major international brands. The exhibition at the French Art Studio opens on January 31 and closes on February 25 2015.
For more breathtaking views sign up for My WideWalls today!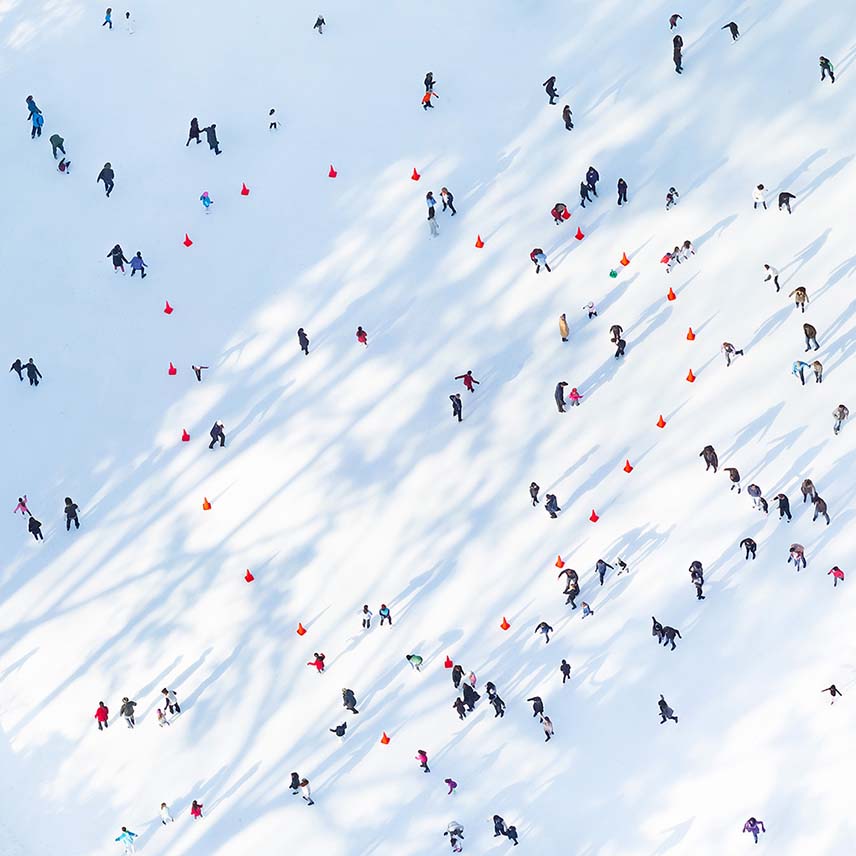 [mc4wp_form]