Antony Micallef: Self
London gallery Lazarides Rathbone have announced a new exhibition by British painter Antony Micallef in which he builds on twenty years of producing self-portraits with a visceral and honest major new body of meditative self-portraits under the title Self. Lazarides Rathbone have become known for their fine print editions (you can read about Lazarides Editons here) and putting on urban art shows along with solo shows by contemporary artists (you can read about portrait painter Jonathan Yeo in this Jonathan Yeo: The Print Retrospective that was produced with Lazarides and they also put on the fascinating show Dematerialized by the Miaz Brothers), Self by Antony Micallef presents a series of works based deeply in the traditions of painting while trying to bring something new to the standard study of self portraiture and a deeper understanding of the self and process in a time when the so called selfie rules supreme.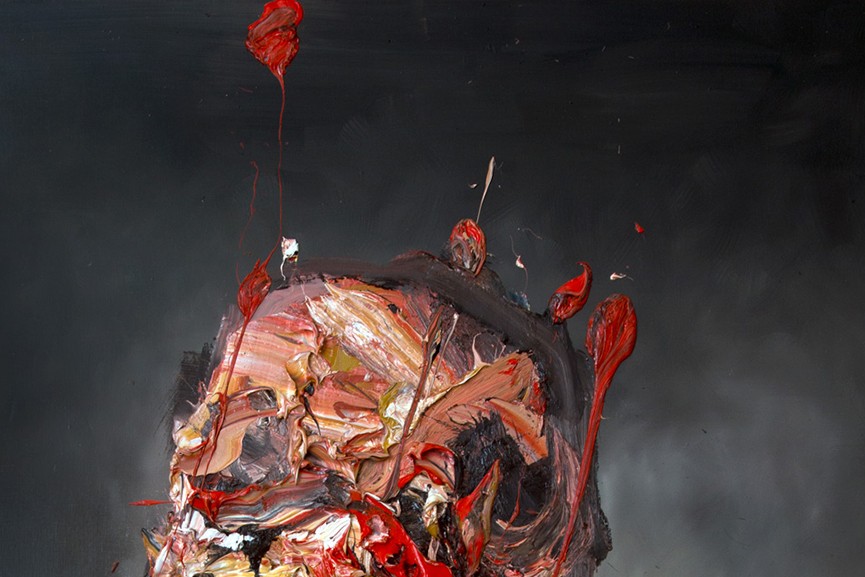 Self
The Self solo exhibition at Lazarides Rathbone marks a departure in style for Antony Micallef (you can see some older style works in this Antony Micallef Presents Liminal Animals article) as the artist has stripped away any excess and has set about exploring himself in a series of works purely through the paint and his energetic gestures (have a look at the Seek My Fort exhibition by Ryan Hewett who has a similar gestural way of working) that bring to mind the portraits of Frank Auerbach in their visceral approach (Check out the U-Contemporary Portraiture article for how other artists are approaching a similar subject). For those that love to sink their teeth into heavy layers of thick brushstrokes and violent attacks on the canvas, then the Self exhibition by Antony Micallef promises to be a real treat as the impact and brutality of the marks that construct these self-portraits cannot be ignored as they scream at you from the gentle backgrounds they are escaping from (perhaps check out the Metalism article about the abstract work of Alex Kuznetsov very much about the power of gesture in painting while the Blind Painting show by Tim Noble and Sue Webster reveals a different gestural approach to portrait painting). In Self, Antony Micallef is presenting his soul and feelings purely through the mark making of the painting process leaving the viewer to dissect and question the self-portraits.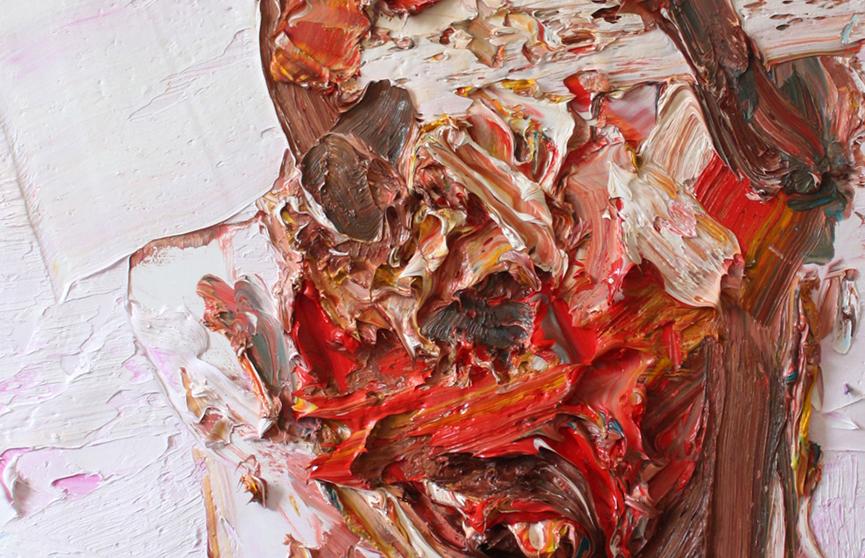 Major New Body of Meditative Self-Portraits
The major new body of meditative self-portraits that make up the solo exhibition Self at Lazarides Rathbone, sees Antony Micallef , who studied under John Virtue, known for his wonderful monochromatic landscapes and who in turn studied under Frank Auerbach, stripping away the excess that he felt had taken over his work and addressing the self-promoting and self-glorification of the selfie trend that has swept social media (Check out the New Portraits by Richard Prince article about his use of Instagram profile pictures). By removing the glossy veneer, Micallef is revealing the real truth and emotions of the Self purely through marks and gestures and the passion put into creating the paintings (you may also enjoy the works of Pascal Vilcollet who creates expressive portraits) have created a sensually painted body of works that capture the pure essence of human emotion.
Self by Antony Micallef is on view at Lazarides Rathbone, London between 13th February 2015 and 19th March 2015. A private view is being hosted on Thursday 12th February, 6-9pm.
Keep up to date with all the latest exhibitions by signing up to My Widewalls today!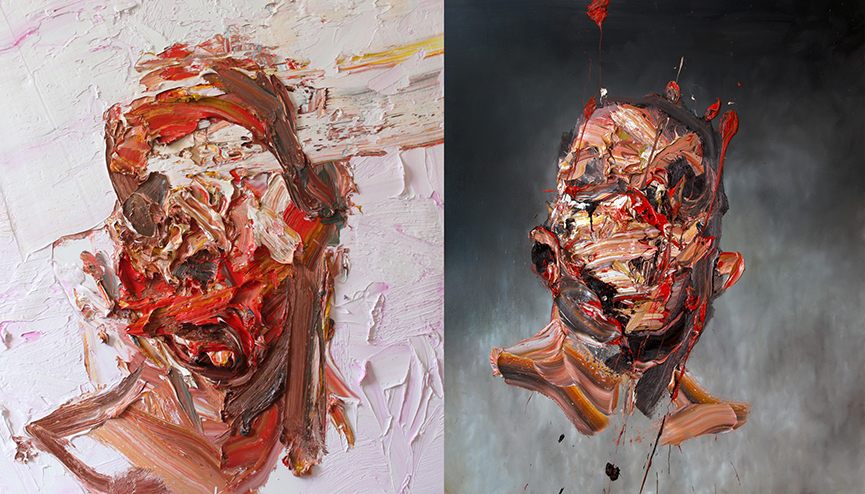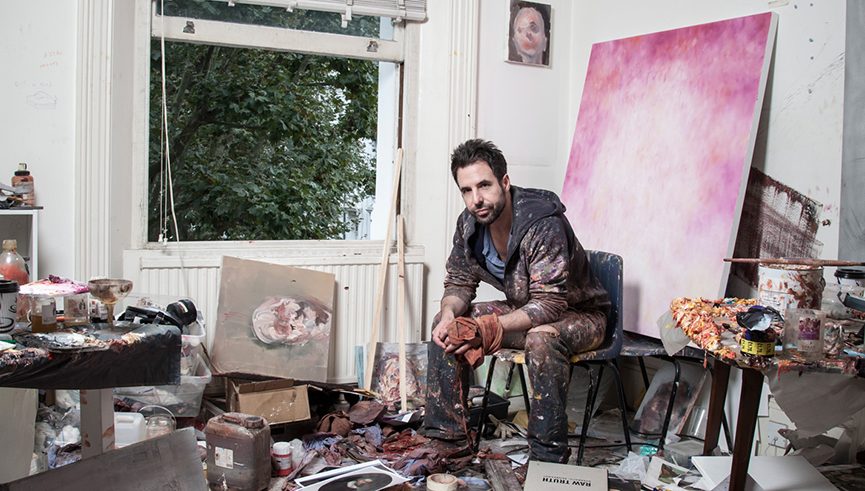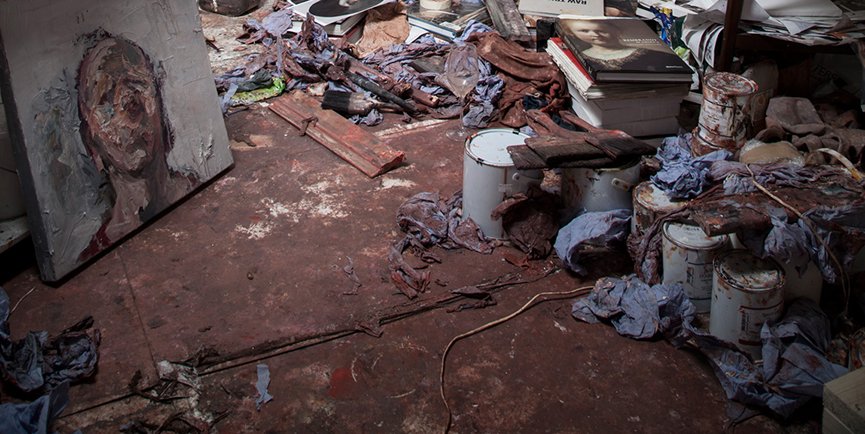 All images courtesy of Lazarides Rathbone.
[mc4wp_form]