Arnolfini with Bristol Museum and Art Gallery Present International Contemporary Art from UK Galleries
An amazing exhibition is about to take place at Arnolfini Gallery and in Bristol Museum and Art Gallery! These art spaces and institutions are working in partnership to present a compelling exhibition of international art across two venues in central Bristol. The exhibition is entitled Art from Elsewhere and gathers 38 significant artists from 22 countries, whose work addresses life, politics, identity and cultural change within an increasingly globalized society. A diversity of themes and perspectives is reflected in the different media used by the artists, including photography, film, painting, drawing, sound, video, sculpture and installation. The exhibition is curated by internationally-renowned curator David Elliott.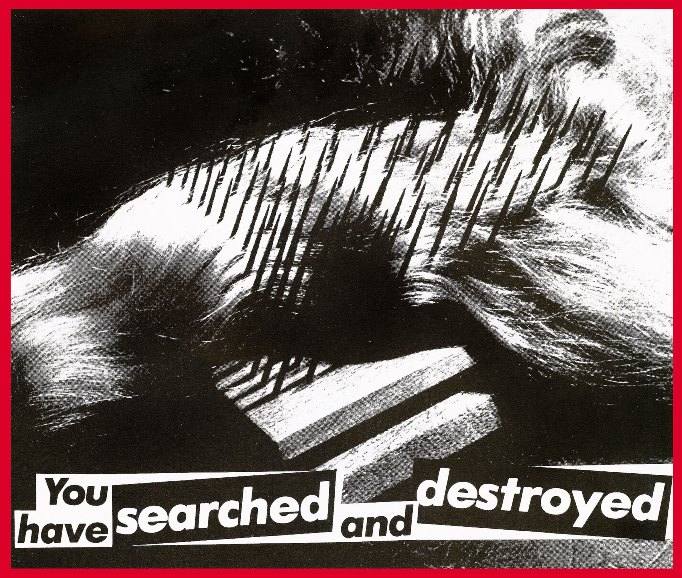 Art from Elsewhere
Art from Elsewhere presents work by some of the most important artists working today, including seminal figures from the history of minimal and conceptual art as well as young artists whose work has entered British museums for the first time. The exhibition is a result of the pioneering support of the Art Fund for public collections of contemporary art. As a port city, Bristol has historically been a center of international trade. Bristol Museum & Art Gallery reflects this through its collections of artefacts from around the world including Africa, Egypt, Iran, India, Japan, China and the Americas. David Elliott and Hayward Touring have worked with Arnolfini and Bristol Museum & Art Gallery on this final and most ambitious presentation of Art from Elsewhere, bringing exceptional contemporary art and international ideas to audiences in Bristol. In short, exhibition Art from Elsewhere is an international exhibition showing how public collections reflect global change.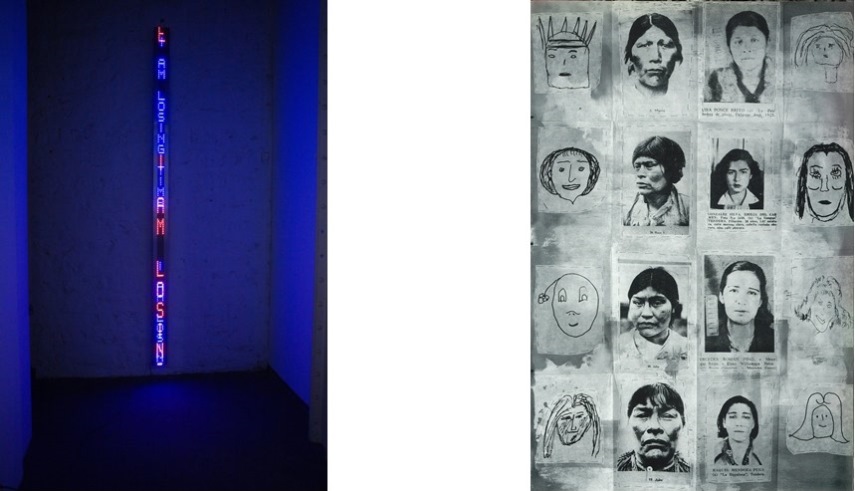 Participating Artists
Across both exhibition sites, common themes emerge. Barbara Kruger, Ana Mendieta, Jenny Holzer and Yael Bartana present powerful responses to conflict and the aftermath of violence. Shilpa Gupta, Emily Jacir and Mohamed Bourouissa address both the concept of borders and the lived experience of having to cross them. The politics of surveillance and representation are key elements in the works of Peter Hujar, Józef Robakowski and Shirin Aliabadi while issues of censorship and resistance to state control emerge in the work of Paulo Bruscky and Eugenio Dittborn. The relationship between capital and culture is explored by Meschac Gaba, Jitish Kallat and Lothar Baumgarten. Finally, experimentation with form and tradition takes center-stage in the work of Yeesookyung, Robert Breer, Shahzia Sikander and Imran Qureshi. Artists exhibiting at Arnolfini include: Shirin Aliabadi, Carl Andre, Stephen Antonakos, Yto Barrada, Lothar Baumgarten, Paulo Bruscky, Meschac Gaba, Jenny Holzer, Emily Jacir, Jitish Kallat, Amar Kanwar, Imran Qureshi, Rashid Rana, Józef Robakowski, Robert Smithson, Beat Streuli, Akram Zaatari and Horacio Zabala. Artists exhibiting at Bristol Museum & Art Gallery include: Bani Abidi, Ai Weiwei, Yael Bartana, Mohamed Bourouissa, Robert Breer, Nathan Carter, Thomas Demand, Eugenio Dittborn, Cao Fei, Shilpa Gupta, Peter Hujar, Ola Kolehmainen, Barbara Kruger, Glenn Ligon, Ana Mendieta, Adrian Piper, Shahzia Sikander, Nancy Spero, Kara Walker, and Yeesookyung.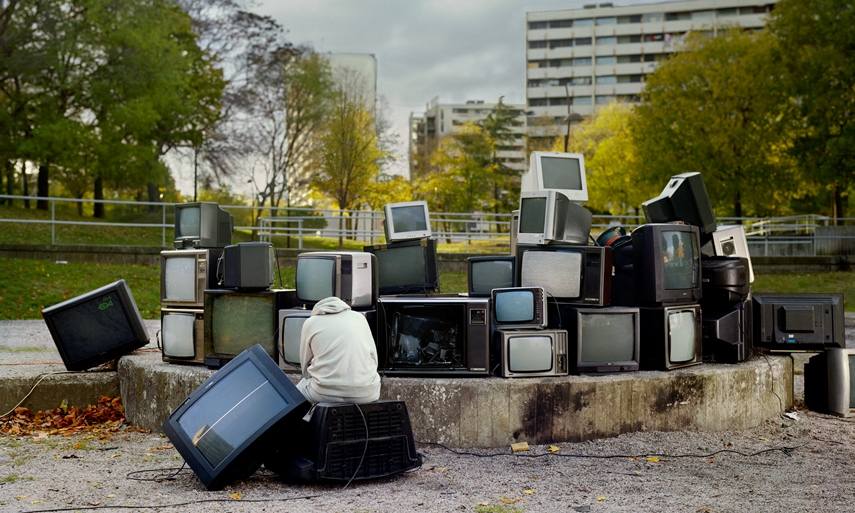 Big International Exhibition at Arnolfini Gallery and Bristol Museum and Art Gallery
Art from Elsewhere is accompanied by an extensive program of tours, talks, performances and family events, offering numerous ways to engage with and explore the exhibition themes. A highlight will be an international conference, taking the Art Fund International scheme as a starting point and bringing together scholars, artists and curators to investigate new directions in collecting for public collections and institutions. The exhibition titled Art from Elsewhere will be on view from April 22 until July 17, 2016 at Arnolfini and Bristol Museum and Art Gallery.
Featured Images: Meschac Gaba – Brasilian Bank, 2006, Courtesy of Bristol Museum & Art Gallery; Shirin Aliabadi – Girls in Car, 2, detail, 2005, Courtesy of The Third Line. All Images courtesy of Arnolfini.