ART 16 London - The Fourth Edition Brings Together 100 Galleries from Around the World
When we talk about London's art fairs, we already saw one great fair in the town – it was London Art Fair 2016 that took place in January. Now, it's time for another remarkable fair in the city; this time it's ART 16 London – the fourth edition of ART 16 will bring together 100 galleries from over 30 countries and present more than 1,000 artworks at Olympia, London. New galleries participating for the first time; great supporting program; famous artists – all of these we expect at the ART 16 London. As Fair Director Nathan Clements-Gillespie said: This year's program will focus on exciting and innovative contemporary practice from established, emerging and rediscovered artists across all visual art forms. Previous years have taught us that our collectors want to make fresh discoveries, often of artists working outside the western canon, and our London First and Emerge sections in particular will be the perfect place to unearth new talent.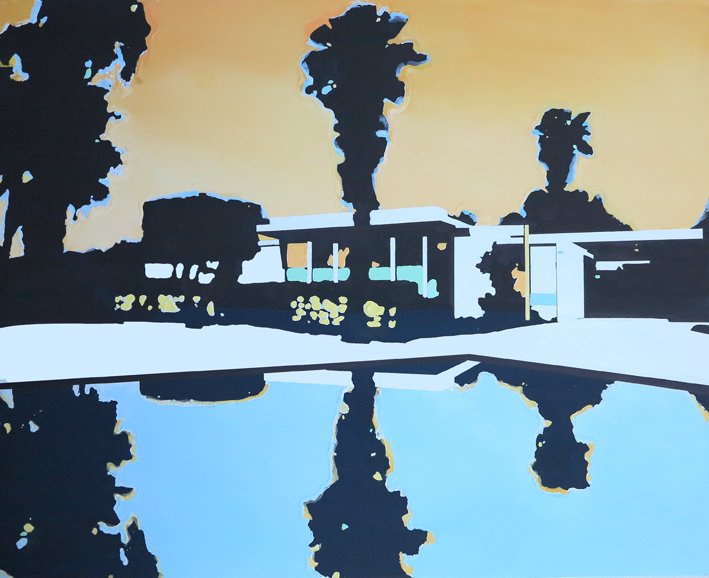 ART 16 London Highlights
Art16 will bring together galleries from around the world, with over a third of exhibitors coming from the Asia Pacific region and further territorial diversity represented by galleries including FIRST FLOOR GALLERY HARARE (Zimbabwe), Luciana Caravello Arte Contemporânea (Brazil), Anima Gallery (Qatar), Coburn Projects (USA) and THIS IS NO FANTASY + dianne tanzer gallery (Australia). The Fair will welcome back galleries such as Galerie Paris-Beijing (France, China), Riflemaker (UK), October Gallery (UK) and Pearl Lam Galleries (China, Hong Kong, Singapore). The Fair will showcase works by British artists Damien Hirst, Polly Morgan and Phil Shaw, along with international artists Diet Sayler, Dennis Loesch, Yang Yongliang and Huang Ming Chun. In addition, be sure not to miss the booths of Arusha Gallery, Circle Culture Gallery, Rook & Raven, Sundaram Tagore Gallery, TANG Contemporary Art, The Cat Street Gallery, UNIX Gallery, and many others.
The Cat Street Gallery will be exhibiting Australian-born artist Paul Davies (Booth C8). His works are characterized by dichotomies: abstraction and figuration, design and art. Davies was recently featured in Vogue Australia as one of Australia's "art throbs". Hollywood Stills content derives from Davies archive of photographs that document Southern Californian built and natural environments portrayed in popular culture. Akin to the way a vase, chair or flowers might be arranged to compose a still life painting the artist cut these photos into stencils to collage and repeat in various combinations using paint onto the canvas.
Finally, Arusha Gallery will be participating at ART 16 with three amazing artists – Ilona Szalay, Lauren McLaughlin and Sophie Milner. Be sure not to miss their booth!
Gallery
AKI Gallery (China, Taiwan, Thailand)
Alessandro Casciaro Art Gallery (Italy)
Anima Gallery (Qatar)
Anise Gallery (UK)
Anna Marra Arte Contemporanea (Italy)
Artistique Design (Qatar)
ARTITLEDcontemporary (The
Netherlands)
ARUSHA GALLERY (UK)
Beautiful Asset Art Project (China)
bo.lee gallery (UK)
Circle Culture Gallery (Germany)
COHJU contemporary art (Japan)
Faur Zsófi Gallery (Hungary)
Fehily Contemporary (Australia)
Fish Art Center (Taiwan)
Galería Miquel Alzueta (Spain)
Galerie Alexis Lartigue (France)
Galerie Ariel Sibony (France)
Galerie du Monde (Hong Kong)
Galerie Koo (Hong Kong)
Galerie Kornfeld (Germany)
Galerie La Forest Divonne (Belgium,
France)
Galerie Olivier Waltman (France, USA)
Galerie Paris-Beijing (China, France)
Galerie RX (France)
Galleri Franz Pedersen (Denmark)
Gallery Elena Shchukina (UK)
Gallery H.A.N. (South Korea)
Gallery Sumukha (India)
GAMO GALLERY (South Korea)
GBS Fine Art (UK)
Hay Hill Gallery (UK)
HDM GALLERY (China)
John Martin Gallery (UK)
Kálmán Makláry Fine Arts (Hungary)
Kanalidarte (Italy)
Klein Sun Gallery (USA)
Lahd Gallery (Saudi Arabia, UK)
Liang Gallery (Taiwan)
LN Gallery (France)
Long & Ryle (UK)
Maddox Arts (UK)
Mark Hachem (France, Lebanon, USA)
Meno Ñisa gallery (Lithuania)
Meno parkas (Lithuania)
N2 Galería (Spain)
October Gallery (UK)
Other Criteria (UK, USA)
Pearl Lam Galleries (China, Hong Kong,
Singapore)
Priveekollektie Contemporary Art | Design
(The Netherlands)
Riflemaker (UK)
Rook & Raven (UK)
Rossi & Rossi (Hong Kong, UK)
Rothschild Fine Art (Israel)
SAKURADO FINE ARTS (France, Japan)
Sundaram Tagore Gallery (Hong Kong,
Singapore, USA)
TANG CONTEMPORARY ART (China,
Hong Kong, Thailand)
Tanya Ling Studio (UK)
TEZUKAYAMA GALLERY (Japan)
The Cat Street Gallery (Hong Kong)
The Rooster Gallery (Lithuania)
THIS IS NO FANTASY + dianne tanzer
gallery (Australia)
UNIX Gallery (USA)
Waterhouse & Dodd (UK, USA)
YIRI ARTS (Taiwan)
25Kadr Gallery (Russia)
Affinity for ART (Hong Kong)
Coburn Projects (UK, USA)
FIRST FLOOR GALLERY HARARE
(Zimbabwe)
galerie burster (Germany)
Julian Page & Joanna Bryant (UK)
KNIGHT WEBB GALLERY (UK)
Montoro 12 Contemporary Art (Italy)
Platform-A Gallery (UK)
PM/AM (UK)
SONCE ALEXANDER GALLERY (USA)
The Dot Project (UK)
TNN ART (Georgia)
418 Gallery (Romania)
Galerie 55Bellechasse (France)
Flugent ART Gallery (Macau, Taiwan)
Frantic Gallery (Japan)
Galerie Liusa Wang (France)
GALERIE Supper (Germany)
GALLERY KOGURE (Japan)
Luciana Caravello Arte Contemporânea
(Brazil)
Officine dell'Immagine (Italy)
Raum mit Licht (Austria)
Rén Space (China, USA)
ZenkoGallery (Ukraine)
Be-Part, Platform for contemporary art
(Belgium)
Ikon / CCVA, Birmingham City University
(UK)
Ikon / Plinth (UK)
MARAYA ART CENTRE (UAE)
Modern Art Oxford (UK)
Museum Dhandt-Dhaenens (Belgium)
Parasol unit foundation for contemporary
art (UK)
Royal Academy of Arts (UK)
Ruya Foundation (Iraq)
South London Gallery (UK)
START (UAE)
Villa Lena Foundation (Italy)
The Wallace Collection (UK)
London First and Emerge
London First will feature galleries who have never before participated in an art fair in London. This section will provide an international view of the contemporary art scene and an opportunity for collectors and buyers to discover new galleries and artists alike. Highlights will include 418 Gallery's exhibition of Romanian neo-Avantgarde artist Diet Sayler, and Rén Space's solo presentation of Yu Youhan. In addition, the Fair will once again support young galleries through its dedicated section Emerge, curated by Jonathan Watkins (Director Ikon Gallery, Birmingham). Emerge will feature the next generation of artistic talent, including presentations by SONCE ALEXANDER GALLERY from Los Angeles and PM/AM from London.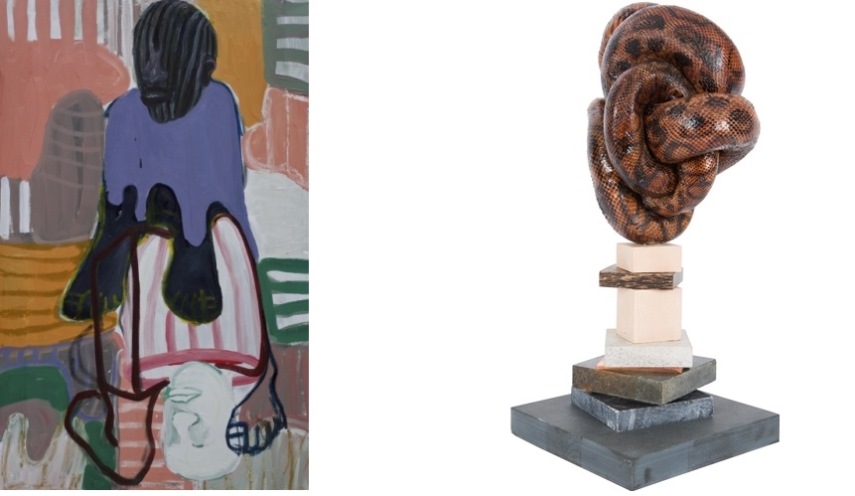 Not-for-Profit
Within Not-for-Profit Section, ART 16 London will welcome leading non-profit organizations including South London Gallery, Modern Art Oxford and the MARAYA ART CENtRE from UAE. Highlights will include presentations by The Wallace Collection, which will bring to the Fair a selection of commissioned artworks by British artist Tom Ellis, and the Baghdad-based Ruya Foundation, which will display work by leading contemporary Iraqi artists such as Jamal Penjweny who exhibited in the Iraq Pavilion at the 55th Venice Biennale. Finally, be sure not to miss ART 16 Talks!
The Location of the ART 16 London Main Venue
Practical Information
ART 16 London will open on May 20 and will last until May 22, 2016 at Olympia, which is within walking distance of Kensington High Street Tube station and in close proximity to the city's most exclusive areas. Collector's preview is scheduled for May 19, 2-6pm. General entry costs £15 (in advance) and £20 (on the door). You can buy tickets online. For more information, please visit the official website of the art fair.
Featured Images: Photograph of the fair. Courtesy of ART 16. All Images courtesy of ART 16, except one image which is courtesy of The Cat Street Gallery.