Art Basel VIP Opening: The Sales
The VIP opening of the Art Basel 2015 saw plenty of quite remarkable sales. As some gallerists noticed during the VIP preview event at the Art Basel, it seems that recent auctions were strong, and a lot of people didn't have a chance to buy some works they wanted (primarily because of the high prices). Let's just recall the unbelievable sales at Sotheby's Post-War and Contemporary Art auction from May! However, those who didn't manage to buy pieces they wanted, they recognized an opportunity, and went to the VIP opening of the Art Basel. Sales were popping at every turn. For example, Skarstedt Gallery from New York and London sold Keith Haring's Untitled (June, 1984) to an American collector in the $5.5 million range (this piece is quite valuable, since it is artist's first work on canvas). Skarstedt also sold Albert Oehlen's Untitled for around $1 million, as well as George Condo's The Good Old Days from 2015, to an American collector in the $600,000 range. Let's see some other amazing sales!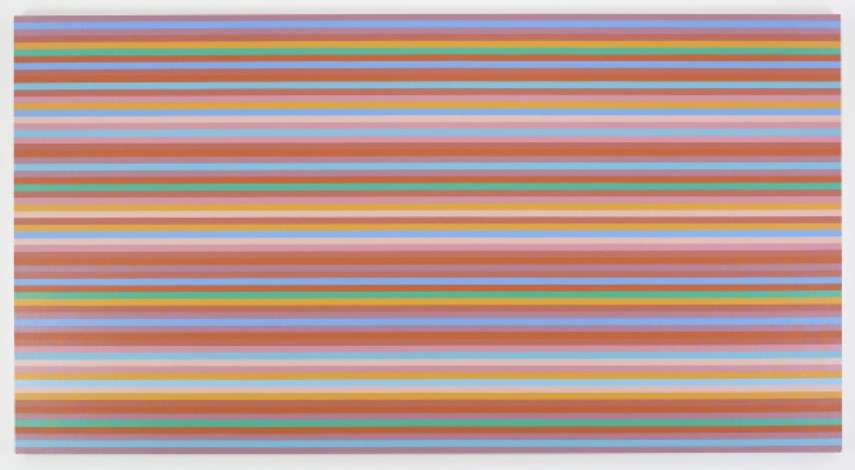 Notable Sales during Art Basel's VIP Opening
Very successful VIP opening for the David Zwirner Gallery (NewYork, London)! They sold two Marlene Dumas' figurative paintings for $3.5 million. The gallery additionally sold Sigmar Polke's Skelett (from 1974) for $3.5 million; Oscar Murillo's 2+ was sold for $250,000, while Bridget Riley's Allegro Red went for approximately £750,000. We already mentioned Marlene Dumas, who is, obviously, very popular on art market – his Tired Woman was sold for over a million euros at Dominique Levy Gallery. Beautiful Joan Mitchell's abstraction Untitled, from 1957, was sold for $6 million to a private American collector, at Cheim & Read from New York, while the gallery also sold Sean Scully's Untitled (Land Line) from 2015, in the region of $800,000. Other notable sale took place at van de Weghe Gallery's booth, where Christopher Wool's Untitled (P577) was sold in the region of the $5.5 million asking price.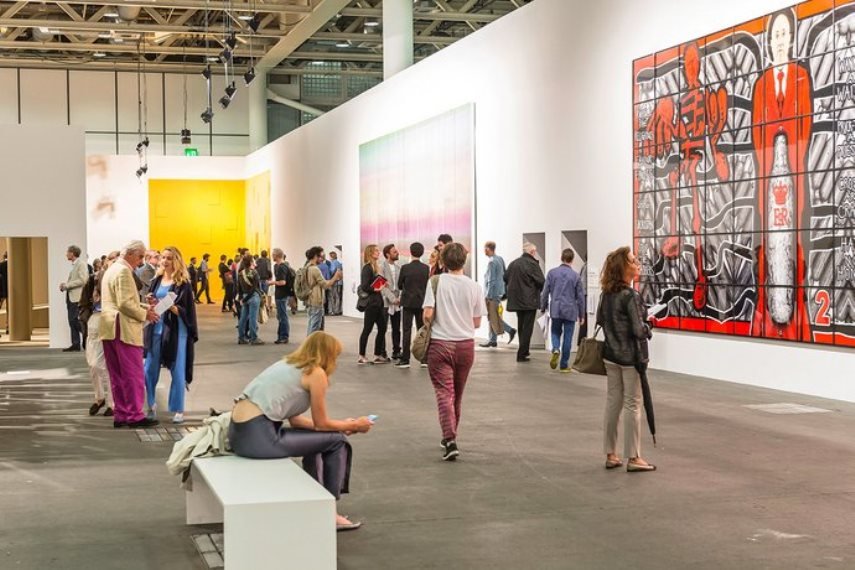 Art Basel, Pieces from Auctions and Venice Biennale
As many art experts and collectors noticed, there is a lot of auction stuff at Art Basel. Actually, a vast number of pieces sold during the VIP opening were present at some of the most important auctions during the spring season. However, for majority of collectors, it doesn't really matter where they are going to buy. Additionally, there was a big concern that many collectors will skip this year's Art Basel because of the Venice Biennale; however the number of VIP visitors is pretty much the same comparing with the previous year. And when it comes to sales; well, it started amazingly. Apart from sales that we already mentioned, the primary market actions were quite successful as well. Art Basel 2015 will run until June 21st.
We would like to hear your opinion, thoughts.. Do share your comments on our Facebook Page.
To follow the art news, sign up for My Widewalls now! It's free of charge!
Featured Image: Keith Haring – Untitled (detail), 1984 (courtesy of blouinartinfo.com)
Image in Slider: Sigmar Polke – Skelett (detail), 1974 (courtesy of saatchigallery.com)
All Images used for illustrative purposes only.