Art Brussels 2014
In recent years, the number of art fairs grows like mushrooms. It's no wonder, given that they are the commercial side of art.  Art fairs are places for showcasing and networking, where artists and galleries can make an income and collectors can build their collections. The newer ones still need to build trust among clients, while others have built a remarkable reputation with years of hard and dedicated work. Next weekend in Brussels will be held the 32nd edition of Art Brussels fair. After carefully built its name over the years and after the success of the 2013 edition, this contemporary art fair now confidently occupies a place among five largest international art fairs.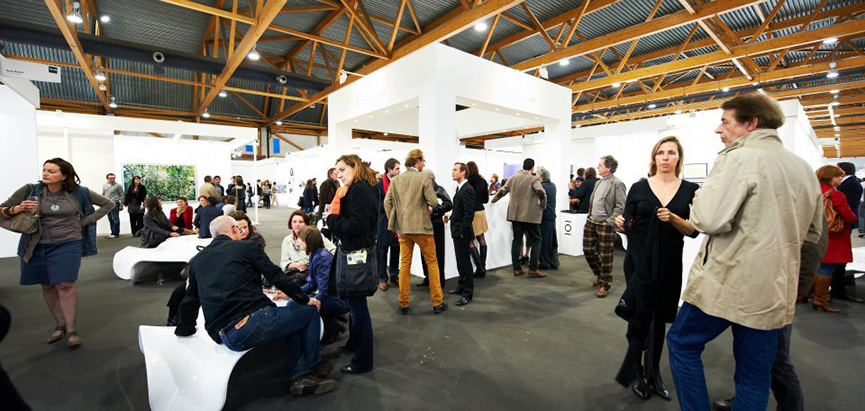 190  – 2000 – 30000
This April 25 – 27, Art Brussels 2014 brings together under one roof 190 contemporary art galleries from all over the world, more than 2000 artists, international well-known names as well as promising young talents and 30 000 contemporary art lovers and collectors. Among the participating galleries we highlight Galerie Lelong, which recently hosted the poetic works of Sarah Cain, London's Pippy Houldsoworth Gallery, representing Daniel Arsham, and Honor Fraser gallery from LA that stands for KAWS.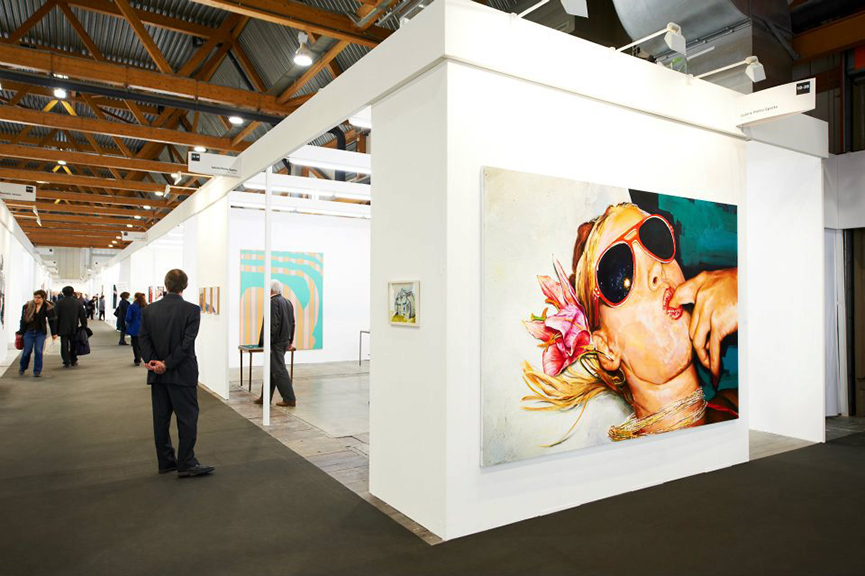 PRIME – YOUNG – FIRST – SOLO – CURATOR VIEW
The fair is designed around five sections: PRIME, YOUNG, FIRST, SOLO, and CURATOR'S VIEW. Art Brussels continues to maintain its profile as a fair that brings together emerging artists and galleries (the YOUNG & FIRST section) with more established ones (the PRIME section). At the same time it continues to reinforce and build upon its identity as a 'discovery fair' and the place where one can identify artists at the beginning of their careers.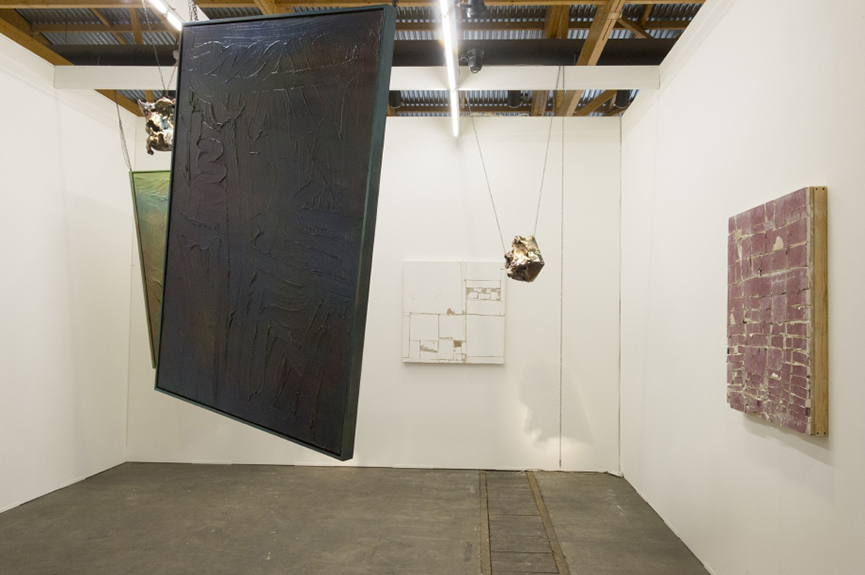 FIRST & YOUNG
FIRST section includes young and upcoming galleries that have never shown at the fair before. In addition to FIRST, 75 galleries will be exhibiting in the YOUNG section, meaning that almost half of the fair is dedicated to emerging and younger generation artists. This section represents galleries with a strong international art program who show young and mid-career artists. As from 2013, the best YOUNG stand is rewarded with the Karen Renders Prize, a dedication to the former fair director, Karen Renders. This prize is meant for a gallery participating in YOUNG with a 25m².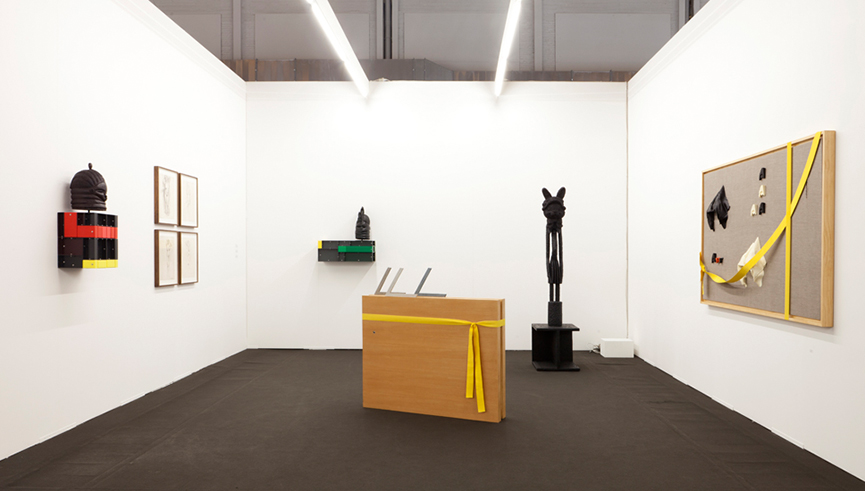 SOLO & CURATOR VIEW
This year, more emphasis will also be placed on individual presentations of artists, in the SOLO section, providing the opportunity to see the work of an artist (whether established or young) more in-depth, and allowing for larger scale projects. Finally, a new section has been added to the fair this year entitled CURATOR'S VIEW. This section brings together a selected number of galleries who bring a curated thematic group exhibition in their stand to the fair. These curatorial proposals are selected by Katerina Gregos, Art Brussels' Artistic Director.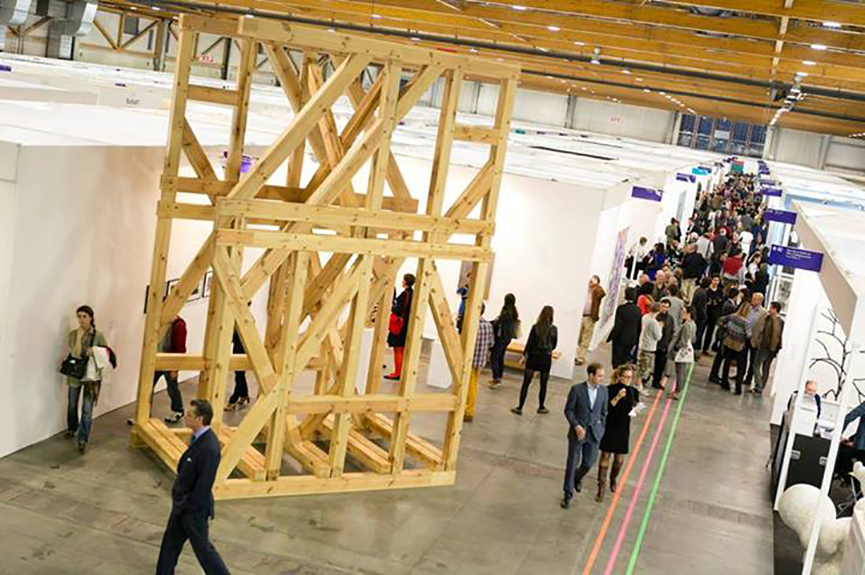 Confidence
At this year's contemporary art fair in Brussels, art lovers can expect to see a mix of an established market combined with a youthful appeal. Plenty of events at the fair and outside the fair are planned as well as some new special projects. Over the years, the fair became one of the major, not-to-be-missed cultural events in Western Europe and one of the flagship artistic events in Europe's capital. We have no doubts that Art Brussels 2014 will justify fair-goers' confidence of this year.